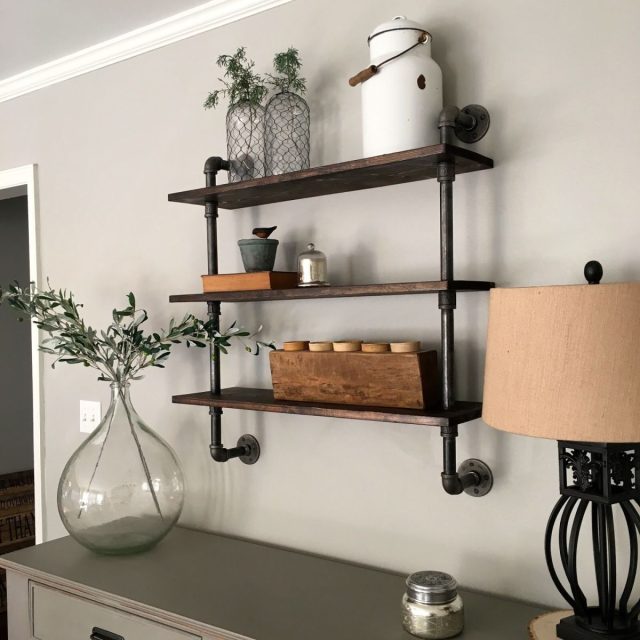 This pipe shelf looks so cool, that it can find a suitable spot for itself in any room: from a children's room to office space and even a living room. If you're looking to spice things up in your home, here's a tutorial on how to build this shelf and have your very own design piece.
To build the pipe shelf you're going to need floor flanges, 90-degree elbows, tees, caps, nipples, and different sizes of pipes, screws, stains, and boards. The size of the project for which you'll find the description and supplies is 96" tall and 148" wide, but you can always adjust it to your space.
The hardest part might just be the one in which you prepare and assemble the pipes as you will have to make a puzzle out of them to make sure every piece fits perfectly. But once you figure this step out, the shelves can be added and you can use the wooden boards to make either more shelves or small baskets.
You can of course add a custom message if you wish, something that will become the centerpiece of your pipe shelf, depending on the room and purpose it will serve.