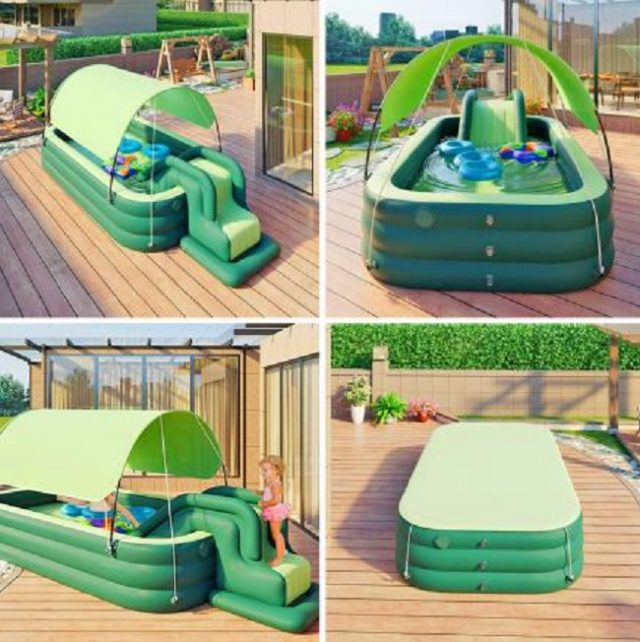 The inflatable kids' pool with a slide and an awning that seals the pool at night is a fantastic addition to any backyard or outdoor space. With dimensions of 82.68 inches long, 55.12 inches wide, and 23.62 inches tall, this pool offers ample space for kids to cool off and have a splashing good time.
The built-in slide adds an element of excitement, providing endless hours of fun as children slide down into the refreshing water. Constructed from durable PVC plastic, this inflatable pool is designed to withstand playful use and resist punctures.
The material ensures longevity and durability, making it suitable for repeated use throughout the summer season. The added convenience of the awning that seals the pool at night is a standout feature.
This awning provides a protective cover, keeping the pool clean and free from debris when not in use. It also acts as a safety measure, preventing access to the pool during unsupervised hours. Available for purchase on Amazon at an affordable price, this inflatable kids' pool offers a cool and safe water play area for children to enjoy all summer long. This is available in the link below…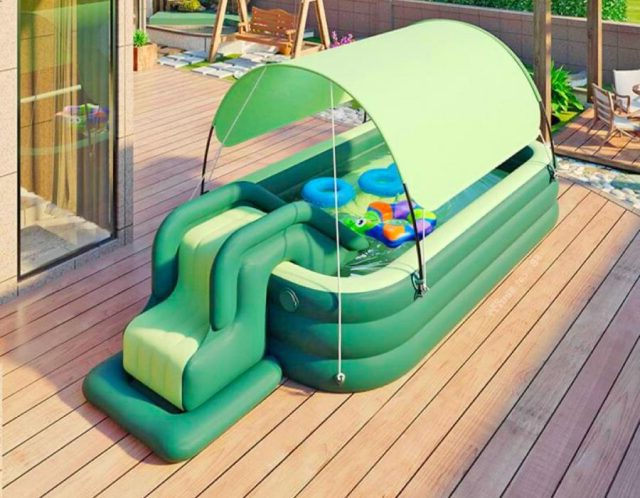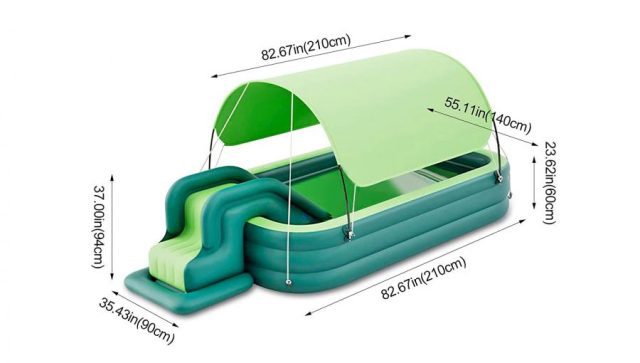 Find it HERE…