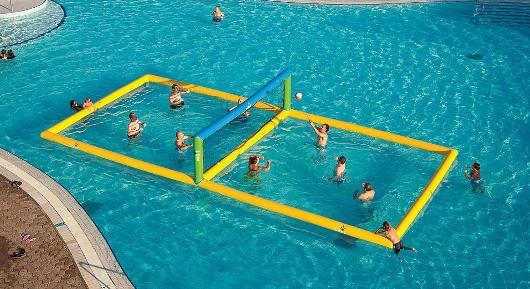 SPORT WIBIT production line offers customers a wide range of products to truly enjoy the pleasures of summer. "The German watersports company Wibit Sports GmbH has been producing inflatable water sports products for commercial grade for over 15 years.They are distributed in over 50 countries worldwide. From Commercial Pools, Resorts, Camps or Open Water Locations. Wibit believes people everywhere should experience the excitement of play on the water." in according with official description. Below we present some of the products that the company can offer you.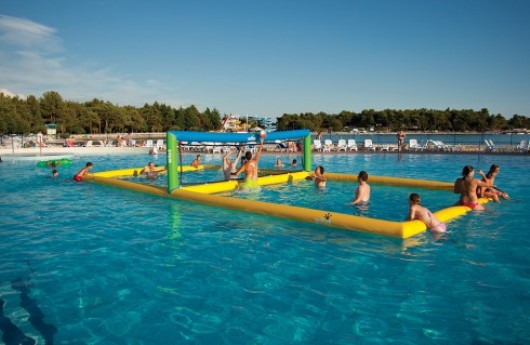 Add a new dimension to the sport of Beach Volleyball – Play it on the water!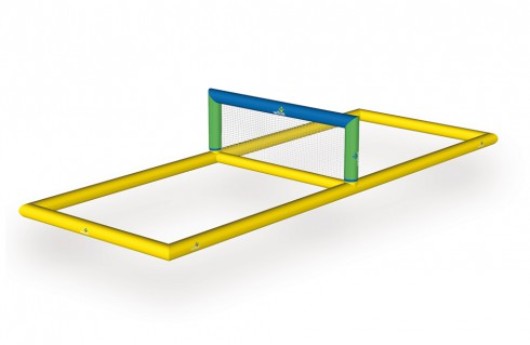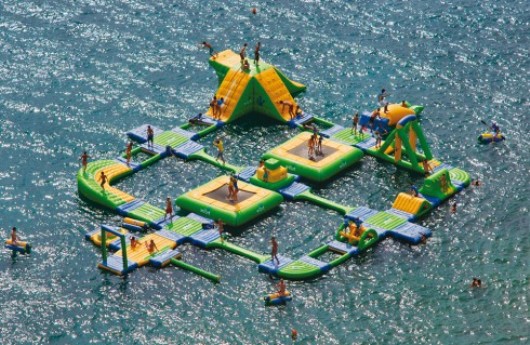 "The Sports Park 60 will change the way people play on the water. Up to 60 persons of all ages will be entertained with an unforgettable experience and will want to come back many times over."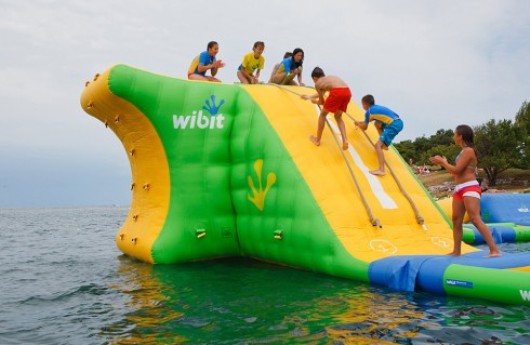 "A challenging obstacle block in itself, the ActionTower will test your endurance through climbing, jumping, crawling, hanging and sliding activities. Promotes physical training, building teamwork, and even evaluates problem solving skills."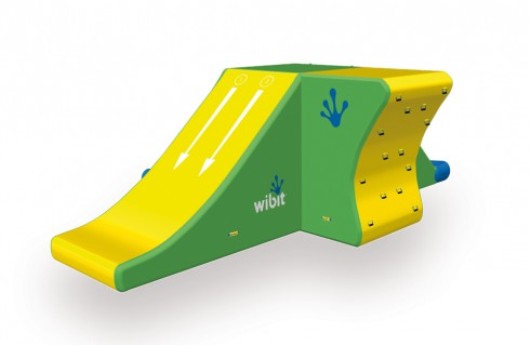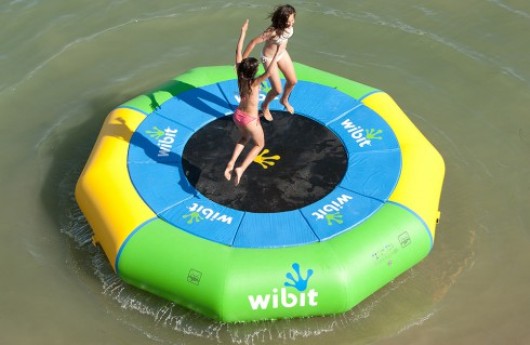 Whether ocean, lake or pool the Bouncer is sure to be the centre of attention. Kids love it! Ladder included!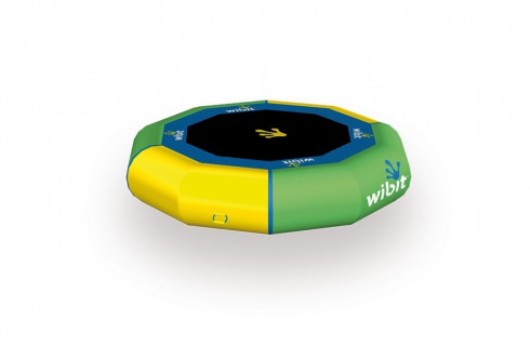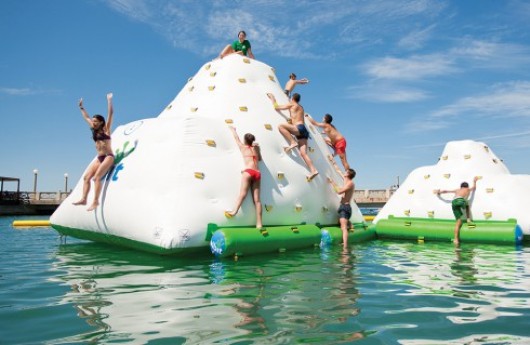 Available in 2 sizes, the IceTower has three slides with varying degrees of diffculty.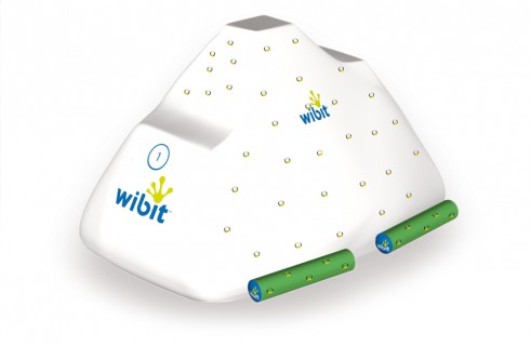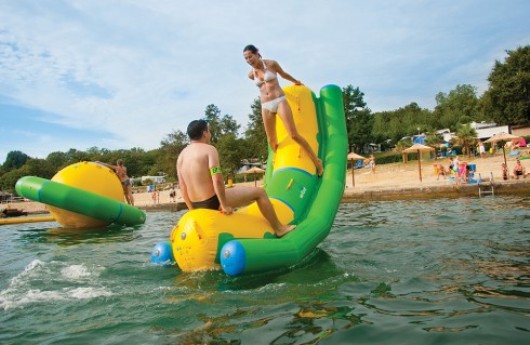 It's amazing! The Rocker have two sizes (simple,double), and is designed as a teeter totter for the water – so get on, hold on tight, and get ready to rock.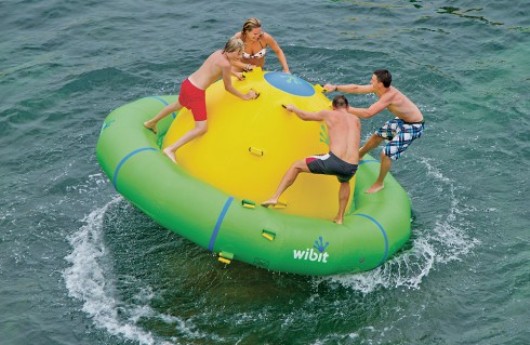 You must try it! Feel the challenge of a spinning action on the water! Rotate the Spinner with your own body motion – get it going, then try to hold on!