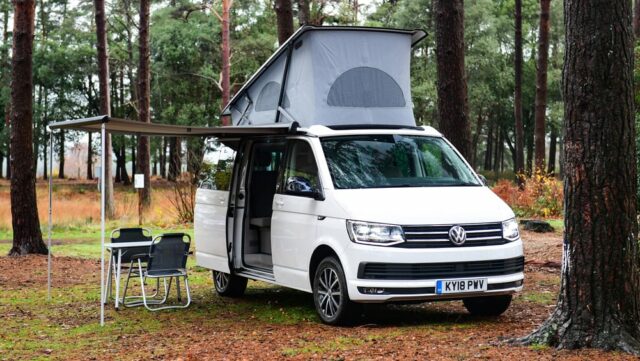 The VW camper called "California" is a truly great camper as every element of it was carefully thought through. The camper folds into a compact van and it is compartmented in a very smart way, making great use of the small space.
So, when taking a first look inside, the camper looks like any other VW minivan, but at a closer look, you will notice the high-quality materials used in finishing the interior. Even the roof was re-designed, and the old, thick plexiglass was replaced with a more resistant material.
To expand the top of the van, you'll only have to push a button and it will do the trick, as this is an automated feature now. Inside the van, you'll find a small kitchen with a sink and a gas oven and even a mini fridge.
Also, there is just enough room for storage under the sink and a tiny foldable table.
Moving on to the rest of the van, there is a two-person bench where you can sit and relax and some hidden storage room under the bench. That's a great addition. Moving on to the back of the van, you can go to the upper part of the camper, where the sleeping area is located. Thanks to the expanded roof, there is enough sleeping space and two "windows" with screens on them so fresh air can enter the space.
All in all, it is safe to say that VW has done a great job with the "California" camper, as it is the perfect vehicle for short adventures across the country.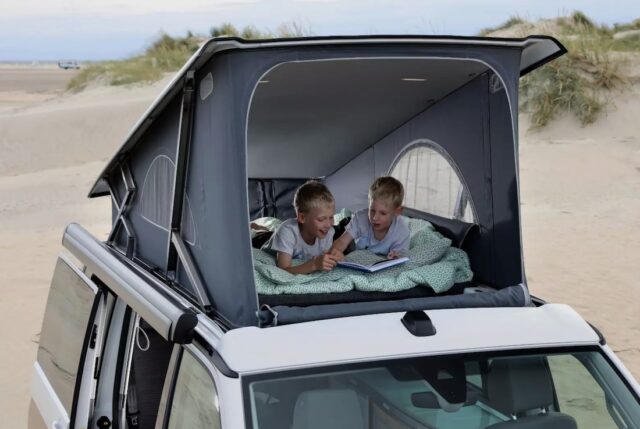 More ideas: