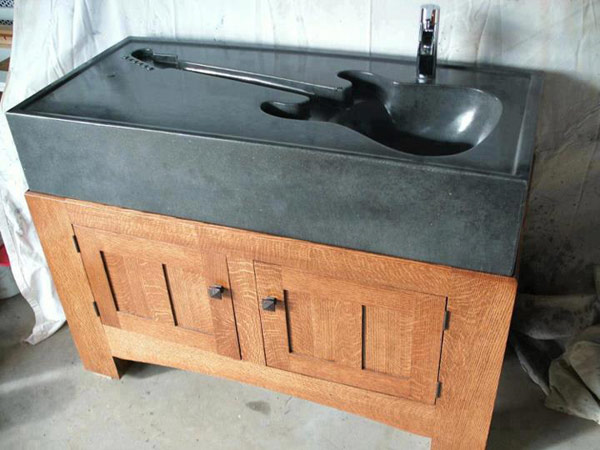 If you love or not the guitar, it is impossible to not like this original and interesting project fabricated by Pearidge Concrete & Crafts.
According to the owner, the story behind the unusual guitar sink goes like this: "The client needed a sink for outdoor use and wanted a custom one of a kind piece. This is an outdoor sink sitting on a custom rustic cabinet made from salvaged wood from older homes. It is 8 foot long, with lots of counter top space".
Where do you think would look better .. in the bathroom or kitchen? I would love to read your opinion about this Guitar Sink by Pearidge Concrete & Crafts in the comments below.