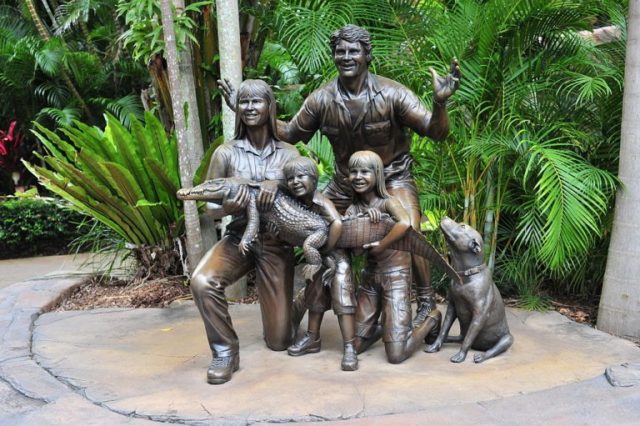 Raising awareness about endangered species and educating people on the environmental dangers we are facing, is a big part of the conservationist world-view. Protecting wildlife diversity and the natural habitat of animals is essential if we want our children to grow up in a healthy environment.
Steve Irwin, was among the best-known persons, who made a life cause out of this and impacted many people around the world. November the 15th was even named, "Steve Irwin Day" and he also founded the "Steve Irwin Conservation Foundation" to make his missions more visible. His wife, Terri worked closely with him and even started a rehabilitation center at the age of 22, where she helped injured predators safely recover.
Their children, Bindi and Robert, also inherited their passion for animals and kept working towards their common goal even after their father's tragic accident in 2006. To keep his legacy alive, Terri and her children opened an elephant hospital in Indonesia, funded by the Australian Zoo and several other organizations. They look after sick elephants, and especially the Sumatran elephant population which has been declared an endangered species in 2012, with only around 2400-2800 left out there.
Terri and her children feel that they finally completed one of Steve's most important goals and are doing their best to keep his memory and message alive.