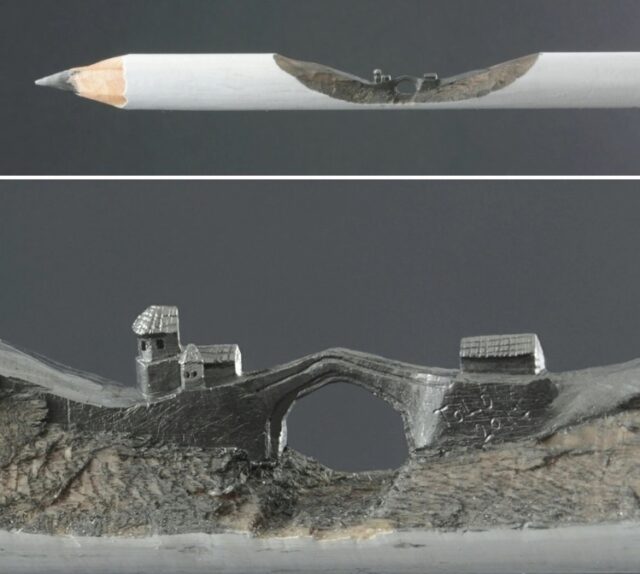 For artists, pencils are an essential tool in doing their craft, doesn't matter if they are painters, designers, or musicians.
Pencils are used by artists from every sphere, to draw, sketch or simply draft project ideas, but the Bosnian, Jasenko Dordevic uses pencils as a medium.
He makes the most intricate pencil lead sculptures and transforms the pencils into tiny sculptures with unusual details.
Dordevic sculpts his works from the graphite core of the pencil and his inspiration came after first seeing Dalton Ghetti's miniature sculptures. One might wonder how someone finds such a niche canvas to express themselves, and Dordevic states that at first, he experienced with a lot of mediums until finding the winner. Of course, in the beginning, it was a lot of learning by doing and trying different techniques, until his sculptures managed to reach their final, most perfect shape.
If you want to learn more about the artists, you can read several interviews in which he talks about his passion, or simply visit his website and social media pages to admire his works.