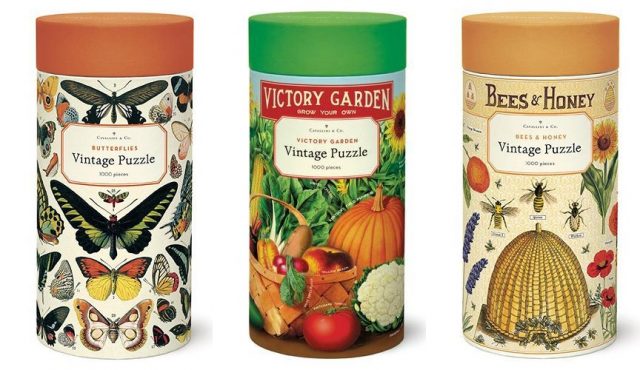 Challenge yourself with a beautiful Cavallini jigsaw! With twenty-five designs to choose from, you'll keep busy while spending quality time with loved ones.
Say hello to your new favorite puzzle! All Cavallini puzzles come packaged in a 10″ puzzle tube and a handy muslin bag to keep all the pieces together. The plastic-free packaging is just another reason you'll love these challenging 1,000 piece puzzles.
Beautiful packaging and cheerful designs make these the perfect gift — for a friend or yourself! These are available in the links below…
1.Victory Garden 1000-Piece Puzzle
This vintage victory garden puzzle captures all of that, and more. It's a beauty!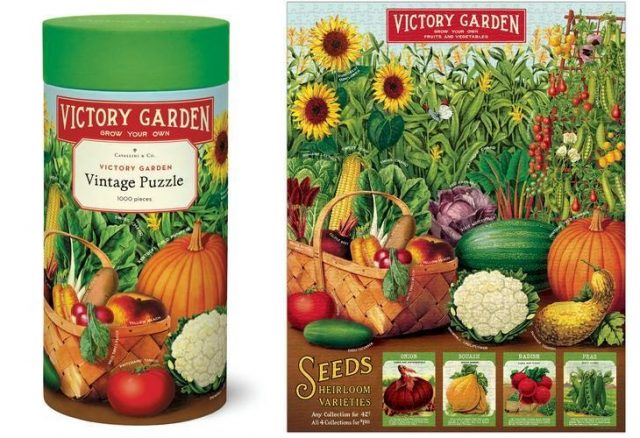 Find it HERE…
2.Butterflies 1000-Piece Puzzle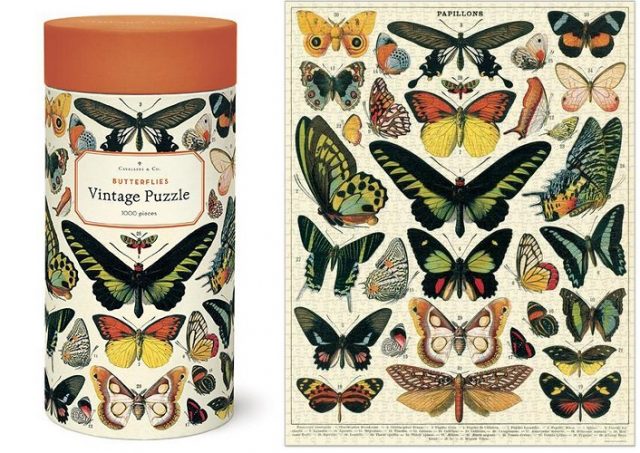 Find it HERE…
3.Botanic Garden 1000-Piece Puzzle
This botanic garden puzzle is sooooo pretty. The vintage images of Hardy Ornamental Flowering Plants are so colourful and detailed and intricate.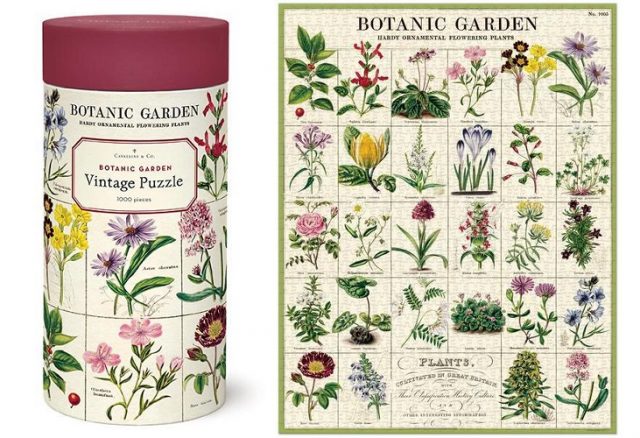 Find it HERE…
4.Bees and Honey 1000-Piece Puzzle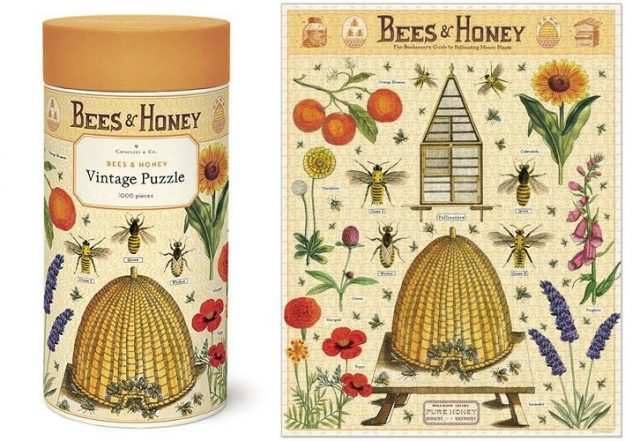 Find it HERE…
5. Audubon Birds 1000-Piece Puzzle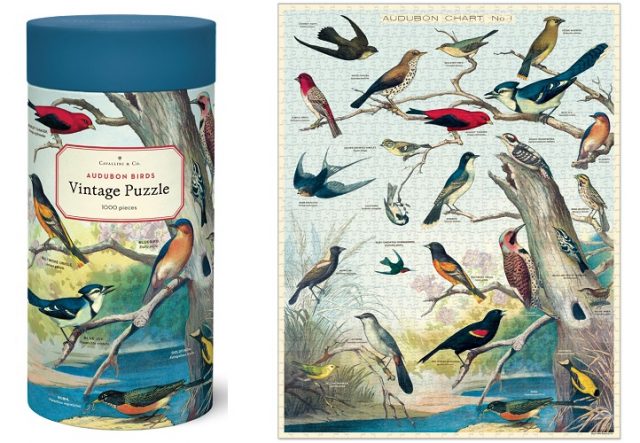 Find it HERE…
6.Arboretum 1000-Piece Puzzle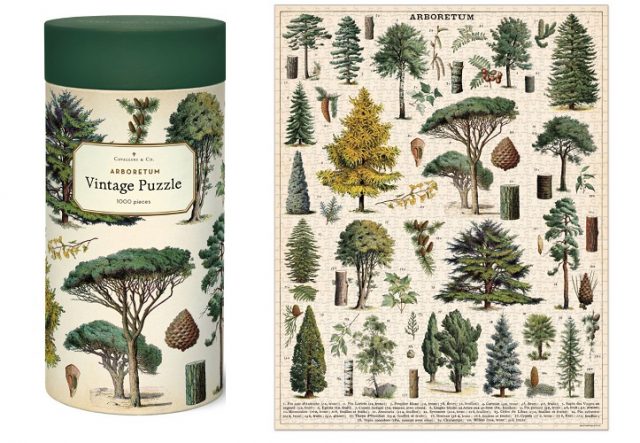 Find it HERE…