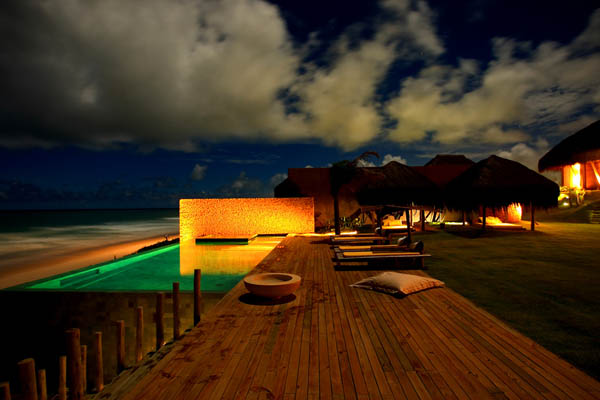 Near Maceio, the capital of the state of Alagoas, Kenoa – Exclusive Beach Spa & Resort is located in the Barra de Sao Miguel, one of the most tranquil and beautiful locations on Brazil's northeast coast. Kenoa – Exclusive Beach Spa & Resort is privileged with a single season year-round. Merely 9 degrees south of the equator, the region presents a tropical climate and a sea water temperature that is invariably pleasant – indeed, summer all year round.
Kenoa is the ideal place to hold unforgettable celebrations – from simple meetings and conventions to festivals, birthdays and weddings. There are various options within the resort that can provide the perfect backdrop for your events or celebrations.
For honeymoons that deserve the privacy and enchantment that is uniquely Kenoa, you will find that the soft lights, the subtle tones and the soothing sounds of Kenoa provide the seeds and fertile soil that will germinate memories that will last a lifetime.
We believe it's deserve take a look…and why not, consider this location for a unforgettable vacation.