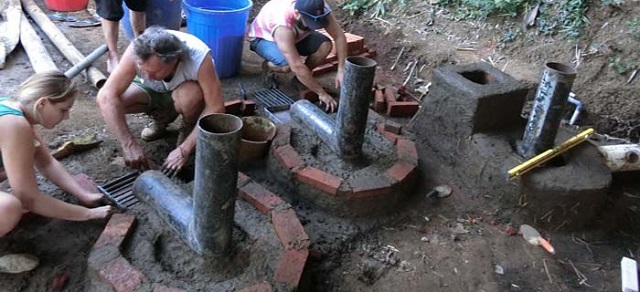 You might have not heard about earth friendly cooking, but this particular type of cooking uses less heat, removes smoking you up entirely, as well as provides more heat than your usual barbeque grill or regular outdoor stove. The following tutorial will show exactly how to build a rocket stove from scratch, advising to involve recycled materials. In the DIY project you can get teen or even kids, especially if you make your own mud mixture like the design featured in the pictures. The whole thing can start as a play, for instance placing the mud brick foundations in a circle, and go on from that. Do as instructed and you will soon have a built a functioning rocket stove to use in get-togethers and outdoor parties.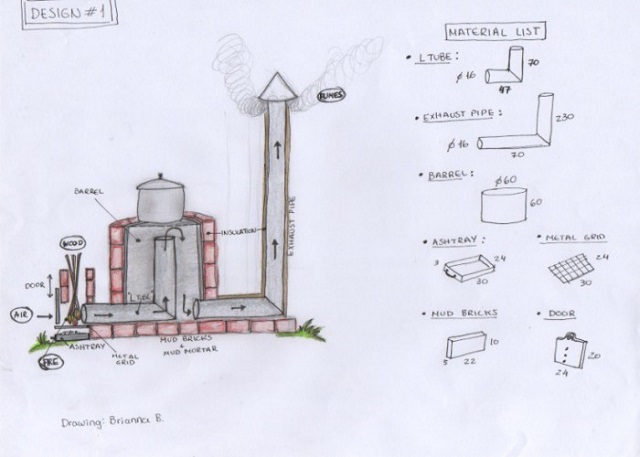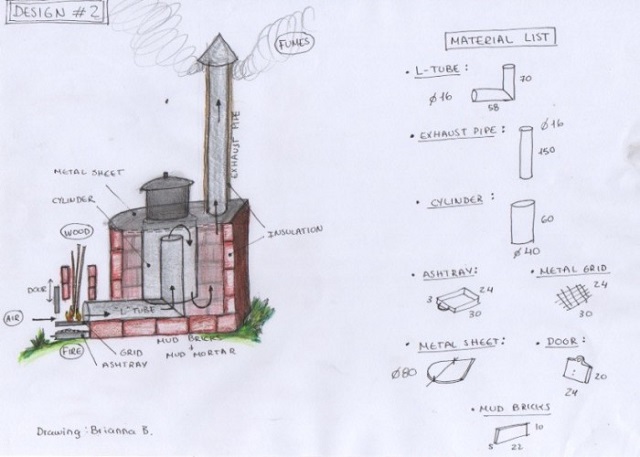 MATERIALS YOU NEED:

Soil, sand, straw, cow manure and clay to make your mud mortar, and if you're ambitious your bricks too,
Adobe bricks (if you're not feeling that ambitious),
Metal Barrel for cooking surface (its too late for us now, but I strongly suggest sanding off the paint before using it),
3 metal pipes- 2 for the L tube and 1 for the exhaust pipe (some welding will need to be done here),
Metal tray and metal grid (we welded scrap metal sheets to make the ashtray and small metal rods to make the grid).