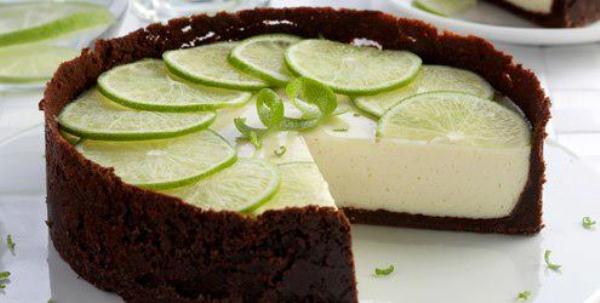 Here is a delicious recipe for chocolate and lemon cake, which will make you want to go instantly to the kitchen and start preparing it.
You will need for it:
1 package of cookies
2 spoons (soup) margarine
1 can sweetened condensed milk
Juice of 3 lemons
1/2 can of cream
1/2 package of unflavored gelatin powder.
Start by preparing the dough: crush the cookies in a blender and mix the margarine until a crumble is formed. Cover the bottom and the sides of a 18 cm diameter form with removable bottom. Bake it in an oven preheated to 200 º C for 10 minutes. Let it cool and set aside. Make the filling: in a blender, beat the condensed milk with the lemon juice until creamy. Add the cream and gelatin (this has to be dissolved by following the directions shown on the package), and beat until all the ingredients are incorporated. Put it on the dough and refrigerate for 4 hours or until firm. When serving, garnish with thinly sliced lemon. Tip: We advise you to always let the gelatin cool before incorporating it into the mix.