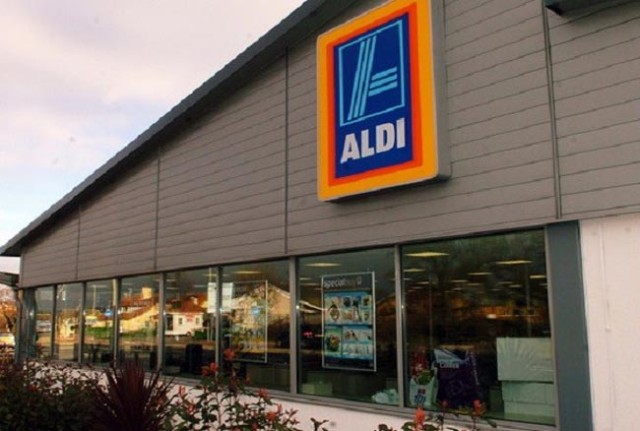 An affordable grocery store from Europe is only selling organic products after banning all toxic chemicals. Chemicals such as Thiamethoxam, Chlorpyrifos, Clothianidin, Cypermethrin, Deltamethrin, Fipronil, Imidacloprid, Sulfoxaflor and other pesticides were banned and cannot be found in any of their products. Besides chain stores all around Europe, Aldi will soon expand to the USA, where currently it only has select stores. The plan is to open 500 more stores over the next two years, as a result of a $3 billion expansion. Another recent announcement is that they will soon start to stock fresh meat and fish, while also analyzing the distributors that they buy from.
Jason Hart, CEO of Aldi said in a recent statement that, "At ALDI, we are dedicated to the well-being of our customers by providing high quality groceries at the lowest possible prices and offering foods shoppers can feel good about serving their families. Our decision to remove these ingredients from all of our exclusive brand foods delivers on our ongoing commitment to meet the evolving preferences of our customers. Since more than 90 percent of the products we sell are under our exclusive brands, eliminating these ingredients will have a real impact on the over 30 million people who shop in our stores."
Phil Lempert, editor of SupermarketGuru.com wrote that this is a sign of a changing industry.
"Today's shoppers are more involved with food than ever before. They want to know everything about their food and the companies that supply them – especially as it relates to ingredients and the impact on their families. ALDI is leading the supermarket industry in rightly responding to the science that shows the implications of these ingredients, and meeting the needs of the increasingly savvy consumers who don't want artificial or potentially harmful ingredients in the products they buy," Lempert stated.
Aldi is renowned for its low prices, which, according to a recent price survey, are 30% lower than those of its competitor Wal-Mart. Aldi's strategy is to order food from specific sellers that have low prices, even if that means less product diversity. Furthermore, costs are also reduced by limiting sore displays and investments in advertising.
Recently they also announced that their new policy concerning pesticides and GMO foods will soon be effective.
The pesticides being removed are:
    Thiamethoxam
    Chlorpyrifos
    Clothianidin
    Cypermethrin
    Deltamethrin
    Fipronil
    Imidacloprid
    Sulfoxaflor