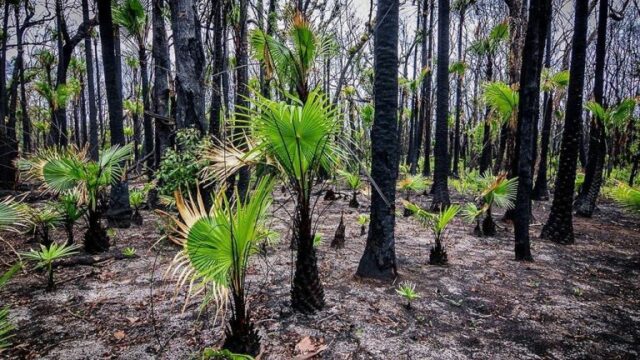 Humans don't appreciate nature to its fullest, and in many cases, the beauty offered by Earth is taken for granted. Pollution and climate change are major issues in our times, and they have severe repercussions, but nature somehow always finds a way to recover.
The same thing applies to Australia's forests, the might survivors of months of terrible bush fires that left the country mourning. Experts suspect that the bush won't fully recover to its previous state, but signs of animals returning have been more than promising.
Thanks to years of evolution and arid climate, many Australian plants have adapted to the climate and learned how to protect their buds in case of high temperatures or even fire. This means that they will start to sprout soon and can even find nutrients in ash.
Pictures of green trees and plants among the ashes are circulating the Internet and they are once again proof that life is cyclic, and nature can recover after experiencing a traumatic event.
Hopefully, soon there will be more and more pictures like these, filled with hope and wildlife will return too to the Australian bush.