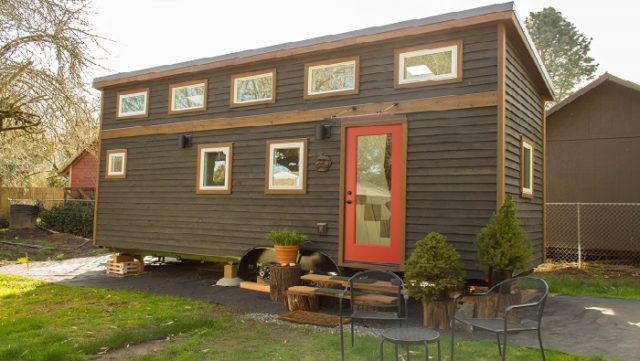 This is a modern tiny house design filled with light and uniqueness. The house is called the Hikari Box and was built by Shelter Wise, a company located in Portland, Oregon. The Hikari Box's interior is filled with light and creates the impression of spaciousness. The house is divided in two areas, one for sleeping and the other for daytime activities and has two beautiful skylight windows for extra light. To learn more about this modern tiny home, watch the video below.
At 24 feet long, it has 184 square feet on the ground floor, with one 79 square foot loft for a queen bed and one 23 square foot loft for storage or a twin bed. A staircase leads to the queen loft with storage underneath inspired by Japanese step tansu chests, and there's ample storage in the kitchen as well.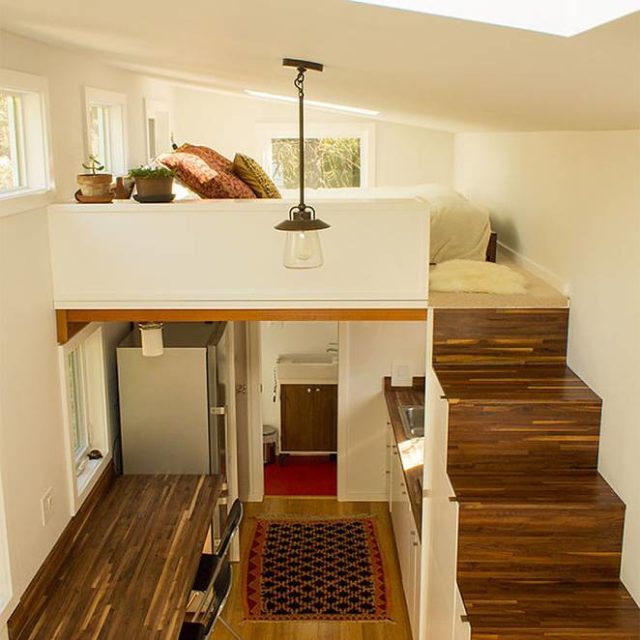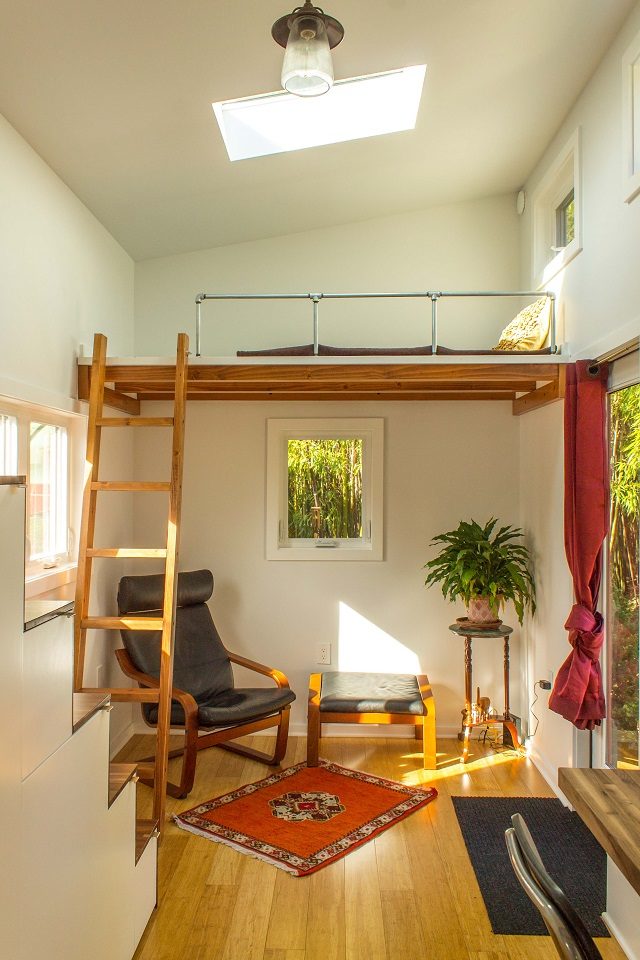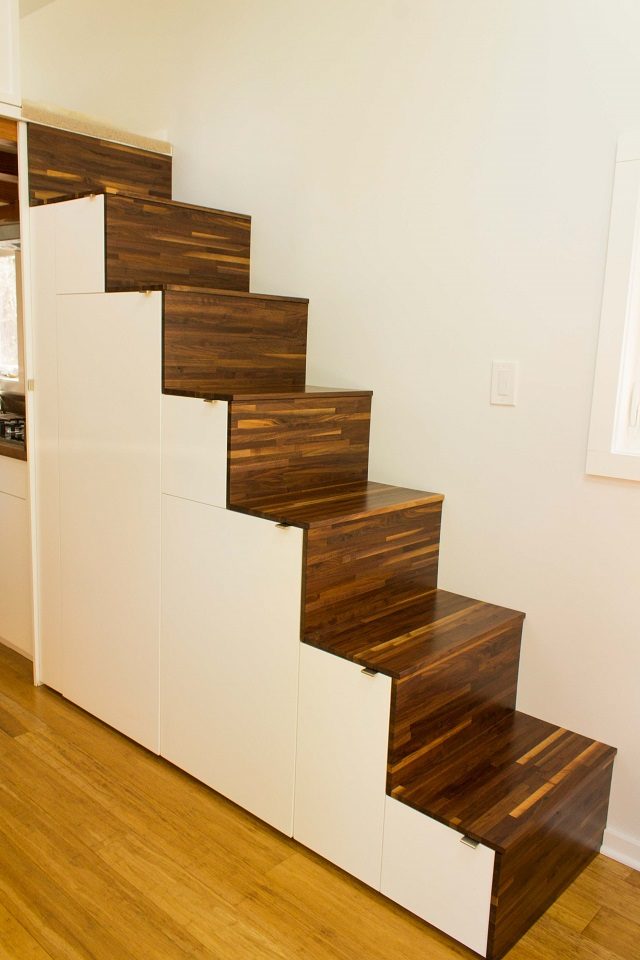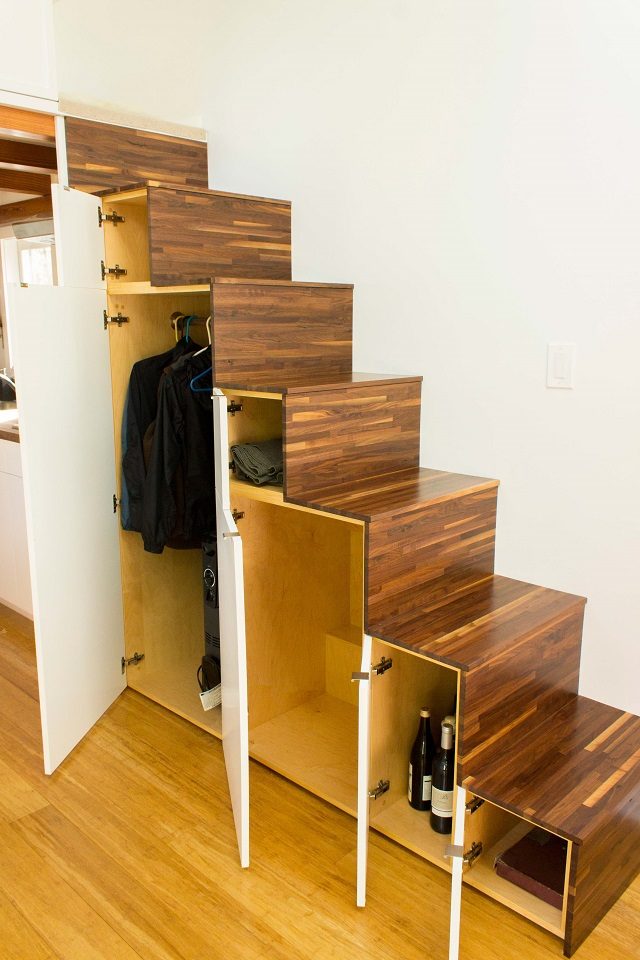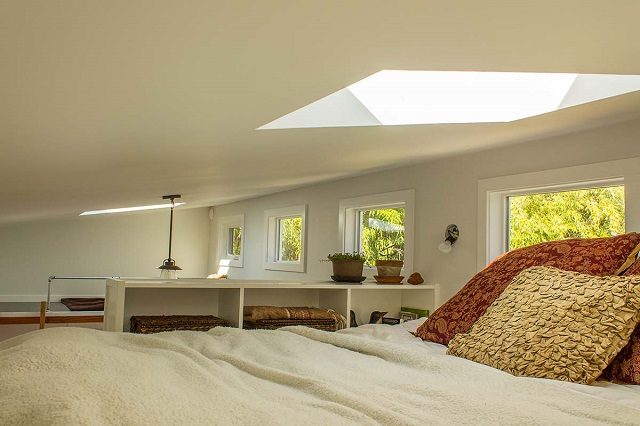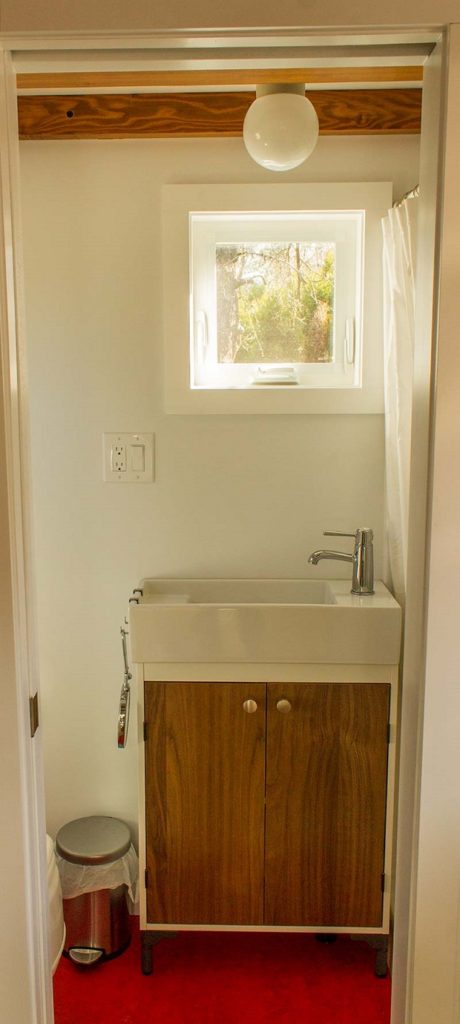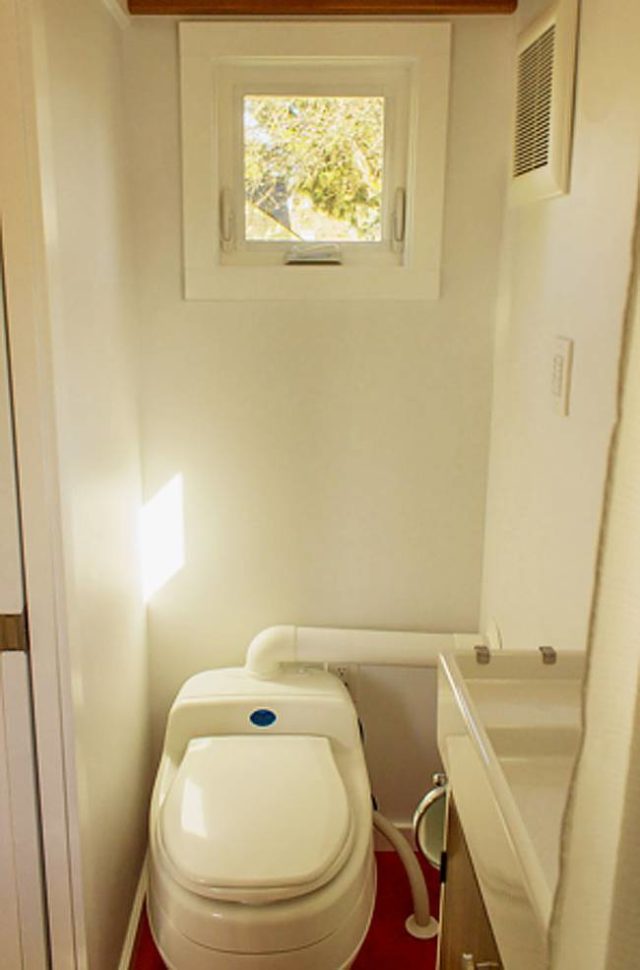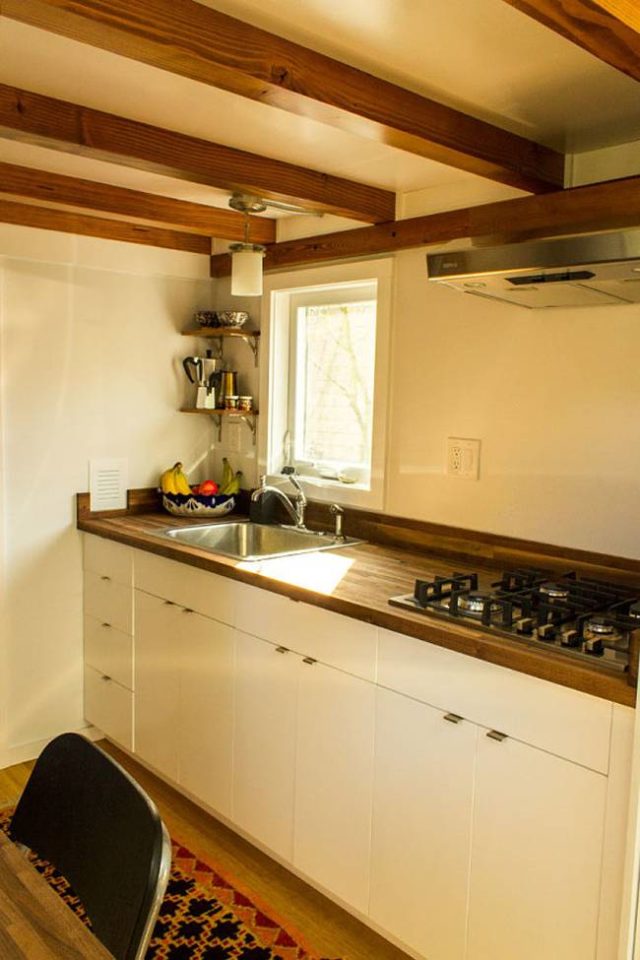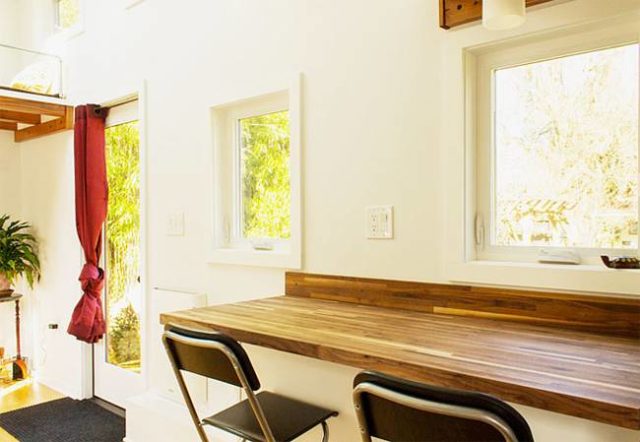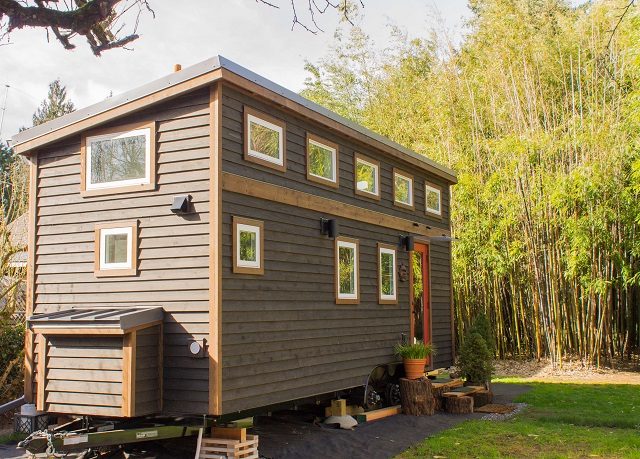 Fourteen windows and two skylights give the house its name — hikari is Japanese for "light-filled" — and make the house bright and sunny without sacrificing energy efficiency.
Plans can be purchased via PAD Tiny Houses.