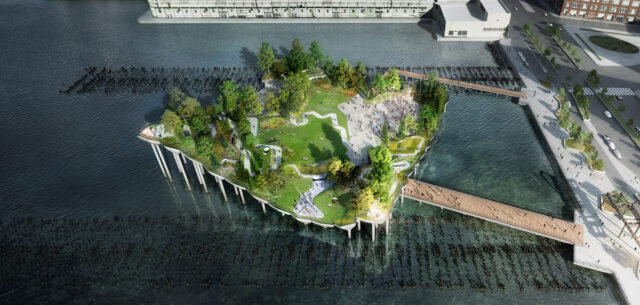 Heatherwick Studio and MLNA have teamed to create Little Island, a New York City floating island that will be connected with Manhattan.
The island on the spot that is now known as Pier 55, and will be comprised of 132 concrete columns that serve as modules. The initiative came from the Diller-von Furstenburg Family Foundation and it will serve as a natural park with 100 species of trees on a site of 2.4-acres.
Besides the park and relaxing area, there will also be a space dedicated to community events and artists. The circular structure of the island and its walkways will create a sense of togetherness and nurtures a community that is open to performances and the art scene.
A video of the plan and the project's progress was shared on the Foundation's website and the park is expected to be completed in 2021. There have been some hiccups in the road to building the park, one being the fact that it was opposed by some members of the local community.
The other major issue encountered is that the original budget of $35 million is exceeded by almost $250 million now.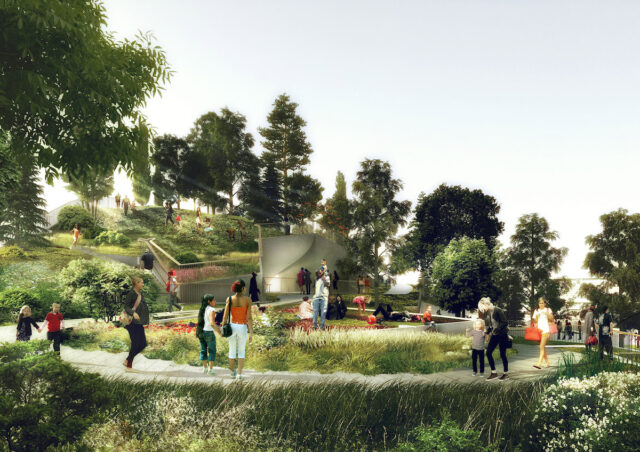 The lifted corners of the pier create distinct microclimates that reveal themselves through color, texture, light, and shadow. Whether meandering along paths, stairs, or boulders scrambles, the eye is at times directed downward to the rich palette of plants or outwards to spectacular views of the city and harbor.