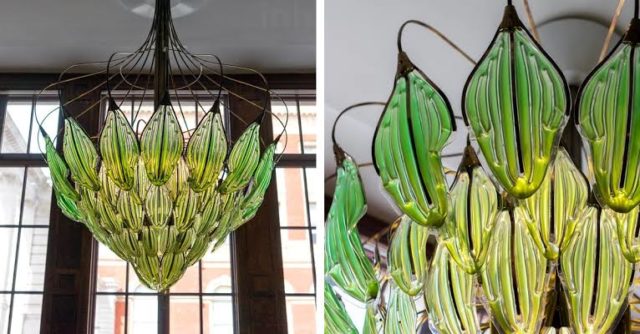 Trying to live an eco-friendlier lifestyle should be this new year's resolution since the dangers facing the environment are imminent.
Product design companies and the industry are also becoming more conscious about their products and the materials they use, to come up with sustainable solutions.
A young engineer, called Julian Melchiorri, created an innovative product in 2017 which earned him recognition from Forbes and was included among the leading social entrepreneurs in the EU under 30. His design also won various prizes, such as the Emerging Talent Medal at the London Design Festival.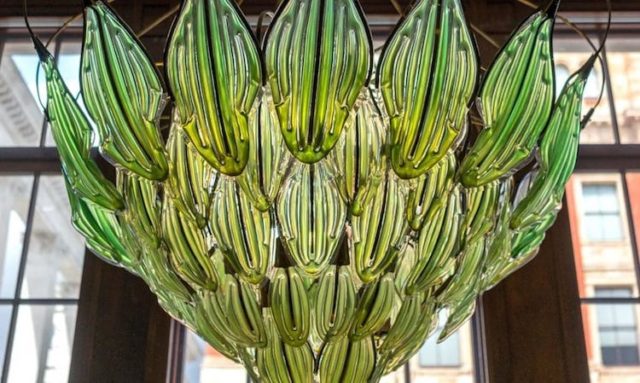 The product he created is a living chandelier, one made from 70 glass leaves, filled with green algae that clean the air and light up the room at the same time. The bionic and modular chandelier was named Exhale and can capture carbon dioxide and release oxygen in the air.
The story of the product starts with the story of Melchiorri, who is a biochemical technology researcher and has been working for several years on ways to develop "artificial leaves" from living organisms.
Together with his team from the start-up, Arborea, they are working on developing a BioSolar Leaf from algae and microscopic plants, that can be then planted near solar panels and on rooftops.


The BioSolar Leaf can have an enormous impact on air purification, as well as, generating environmentally-friendly energy sources. Some test panels have already been set up at Imperial College London's West London White City campus. Also, the prototype of Exhale is currently exposed in the V&A Museum in London.