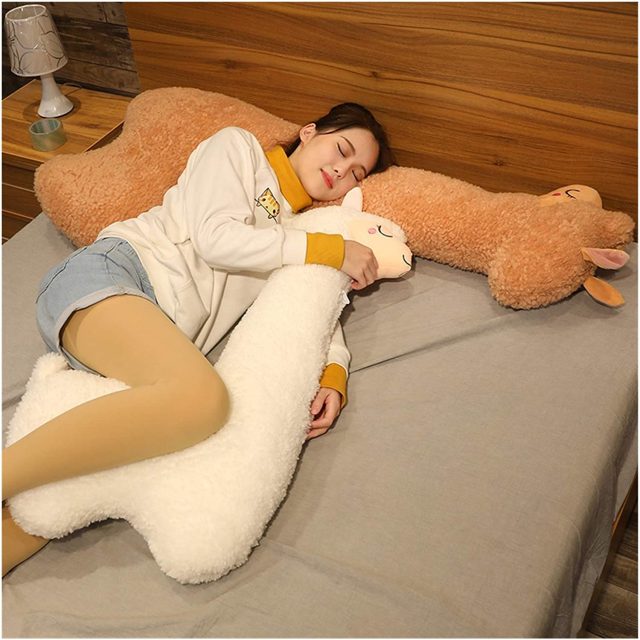 Snuggling with small pillows is not exactly the definition of a great nap, but how about snuggling with a llama? Of course, the llama is a llama-shaped pillow but it will quickly become your greatest napping partner.
The life-sized pillow is made of plush so it is as soft to your face as a summer breeze, and it even has a cute llama face drawn on it. It is perfect for both adults and children, and will instantly melt every cold heart and stress away.
The alpaca pillow comes in three sizes: 51 inches, 39 inches, and 30 inches long so everyone can find the right size according to their height. And in the case alpacas are not your favorite animals (seriously, what's wrong with you?) you can choose a bread-shaped pillow because let's face it: who doesn't love bread? Both of these pillows have a zipper so their outer cover can be easily removed and cleaned using a washing machine or by hand.
So head to Amazon and find the perfect shape and size for you and order the coziest pillow you ever had!