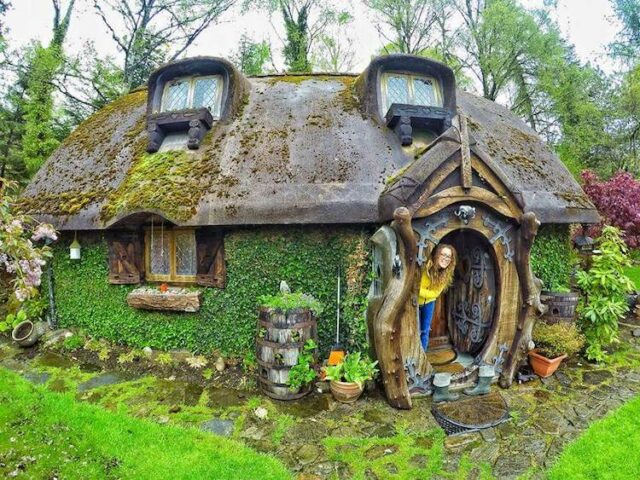 Iconic books can change our worldviews and even inspire people to try and recreate the fictional scenarios in their realities. The Lord of the Rings trilogy has such a huge fanbase around the world, that people started building hobbit houses to live like fictional characters.
KahlumG, who is trending on Reddit, shared a picture of his uncle's house, a beauty inspired by the Lord of the Rings located in Tomich, Scotland.
Stuart built his very own hobbit house in the 1980s and the result is stunning, as you can almost feel transported into Tolkien's world. The exterior of the house is covered in moss and a tiny, rounded door invites you to explore the whimsical indoors. Inside you'll discover low ceilings, cozy spots, and carved wood finishing, that will all take you back to a magical land filled with hobbits and one ring to rule them all.
According to KahlumG, his uncle loves to have guests over and talk to them about his unique home, so you can contact them for more info and even plan a visit.