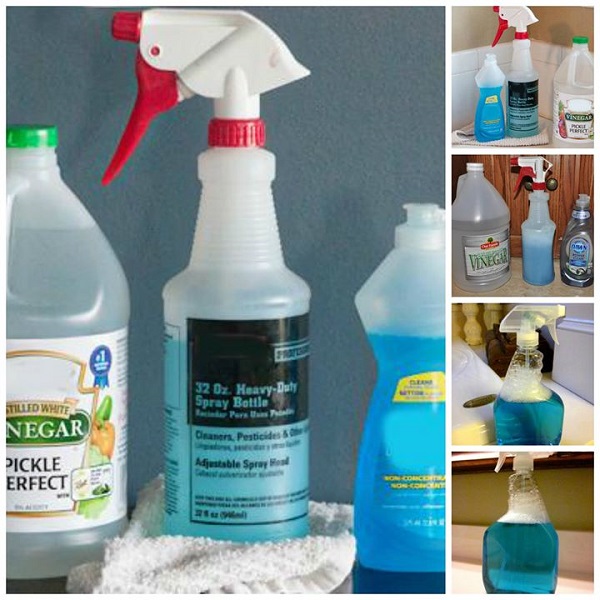 Although hard to believe, a homemade shower cleaner will get rid of the mess left behind by lots of baths and body-care products. You might say it does magic. If you want to make this for your own home, take 5 minutes from your spare time and follow these instructions. First, grab these items:
• a dozen ounces of white vinegar;
• a dozen ounces of blue dawn detergent (liquid;
• a spray bottle;
Then, put the vinegar into the microwave and heat at medium level until it gets a bit hot. Pour it into the bottle and add the detergent. Tighten the lid on securely. And Shake gently for a few minutes or until you see it becoming one solution.
And that's about it! The magical product will clean any shower buildup, all of the soap scum and make your appliances look fresh. After applying a spray on the dirty surface, and depending on the hardness of it leave overnight or not, you just scrub and rinse with water. The result will amaze you.
source: food.com