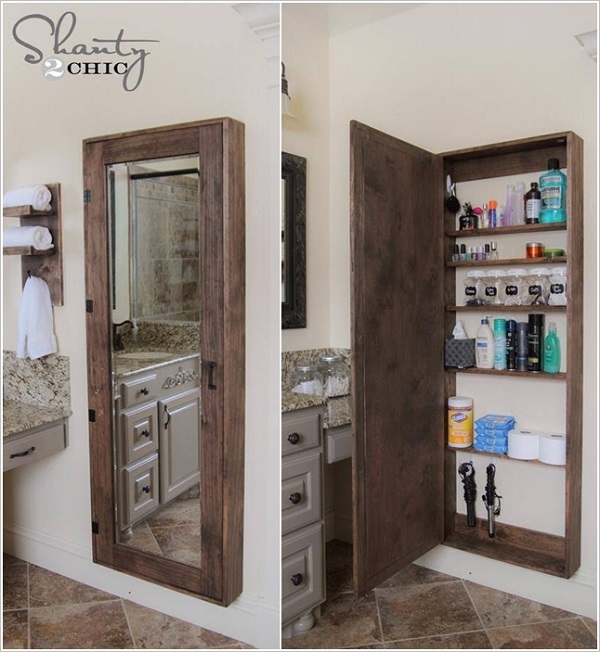 Decorating your home needs not that much skill, but determination. This project for an awesome DIY bathroom mirror cabinet will give you much needed extra storage as well as a feeling of space in the room. There is some work with wood, but nothing one can't handle without specialized help. Here is a list of supplies which will result in a product similar to the one in the photo, and it only costs under 100$:
• a couple of 1 by 6 by 8 pine or whitewood boards;
• four 1 by 4 by 8 pine or whitewood boards;
• a quarter of inch hardwood plywood cut to 19 by 63 inches;
• painter's tape;
• 3M stainable wood filler;
• a pair of safety glasses;
• 16 by 60 inches large beveled mirror;
• 120 grit sanding paper;
• four decorative hinges;
• a knob;
• magnet closures;
• any color wood stain;
You must know from the beginning that all the measurements were according to the size of the mirror. In the link below are all details you need. Enjoy!