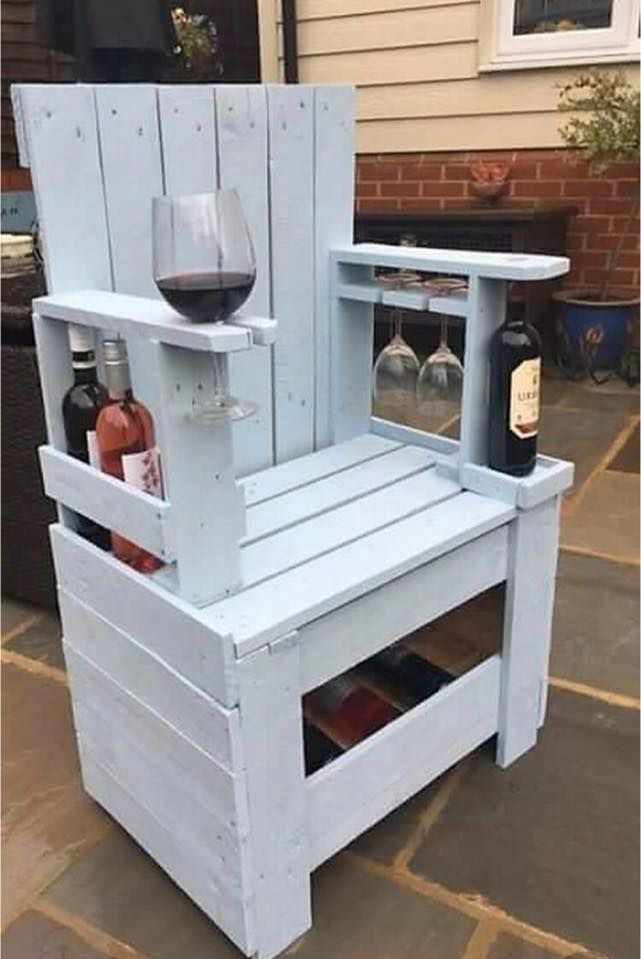 There is nothing like chilling outdoors on a warm summer day and enjoying a nice drink while capturing all the sunlight like a tiny lizard.
But what can make a warm day even better is this amazing throne that will also hold your drinks while being comfy too. And when it comes to making your own furniture, pallets are the best building material out there, as they are cheap and easy to handle.
So if you have plenty of space in your backyard for new furniture, build yourself a lounge area that will have as a centerpiece this amazing pallet throne. This throne will not only look great but is designed in such a way to hold your wine glasses and bottles too. And you can even add more compartments to hold your drinks and bottles, so you won't have to move when you finish the first wine bottle.
The throne is not very easy to build and requires some extra training, but it will be such a great addition to your yard that it will be worth the effort.