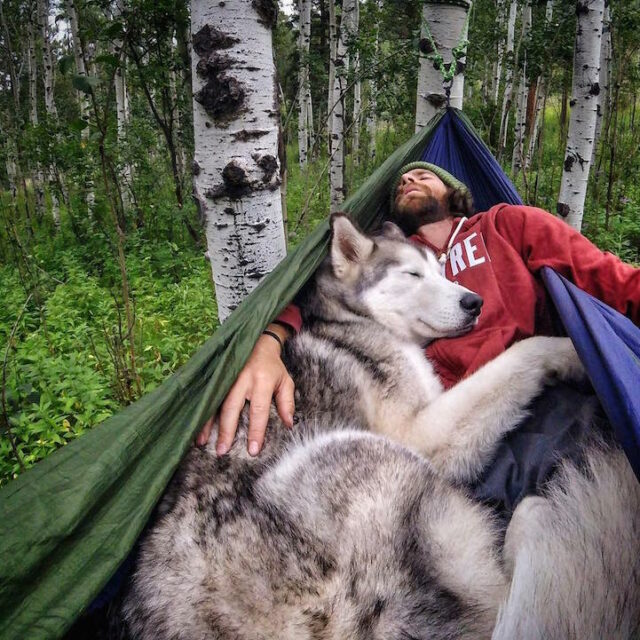 How would you like to travel the world with your best friend? Sure, the correct answer is an obvious one here, but what if your best friend is a wolfdog?
Kelly Lund is the proud owner and companion of Loki, the wolf-dog hybrid, a mixture of husky, Arctic wolf, and malamute and they have the most amazing adventures together. They mostly venture in the outdoors of Colorado, going on hikes, strolling through forests, and sleeping in hammocks under the night sky.
Loki has seen all the beautiful surroundings with Kelly and has lived a life full of excitement, that many would envy. Kelly has a very energetic personality, which is also a result of his profession, being an outdoor adventure guide requires him to be in constant movement and live an active life. They first started exploring places together three years ago, and since then Kelly has been documenting their ventures on social media. He hopes that his story will inspire other dog owners to take their dear friends on exciting trips and spend as much time outdoors as possible.
Loki the Wolfdog: Instagram