Californian designer Roxy Russell expects her Medusae collection of lamps to literally illuminate the problem of plastic pollution in oceans and seas. "I wanted to bring to the surface, and illuminate the growing problem of plastic polluting our oceans in a way that makes people inspired to help. We have a floating island of plastic garbage in the Pacific that is twice the size of Texas. Up to 70 percent of this plastic is below the surface, broken down into tiny pieces,becoming a toxic part of the eco-system. Countless fish and birds die from mistaking these bits for food."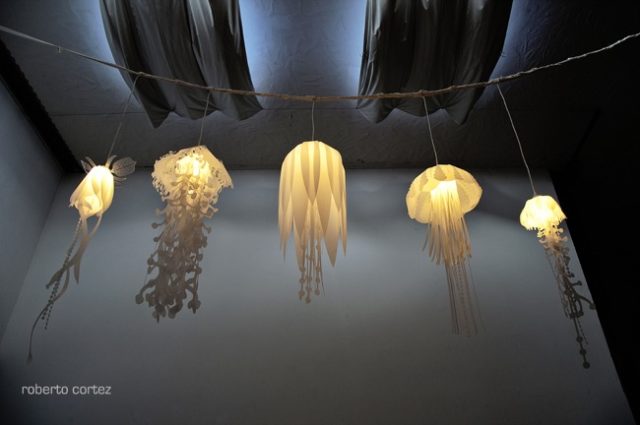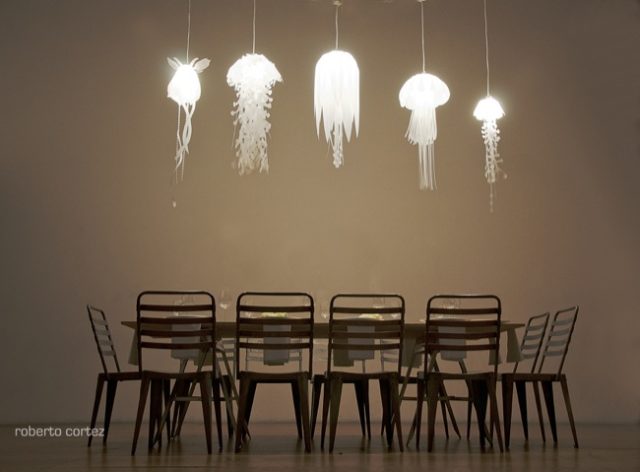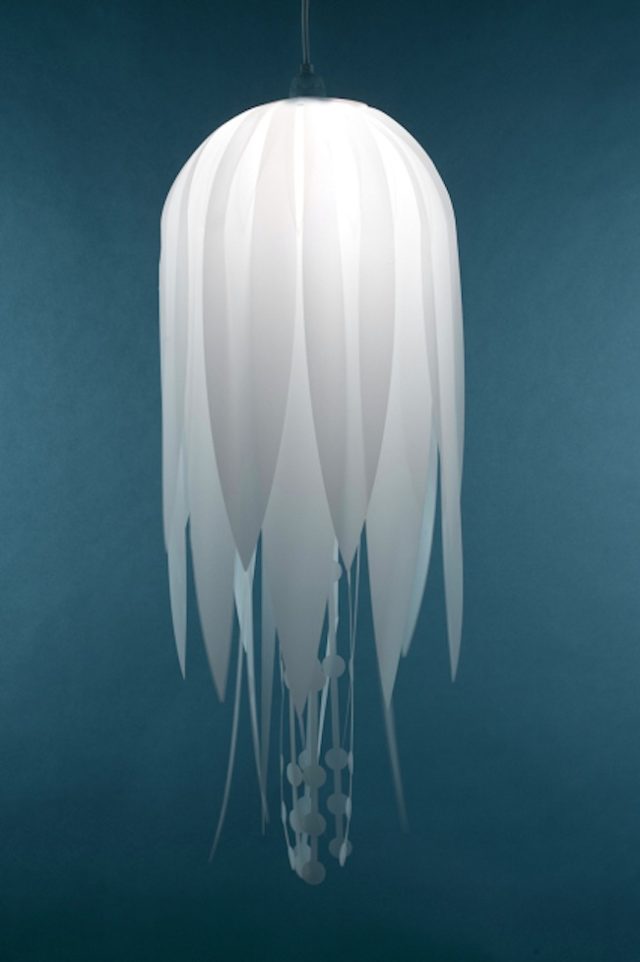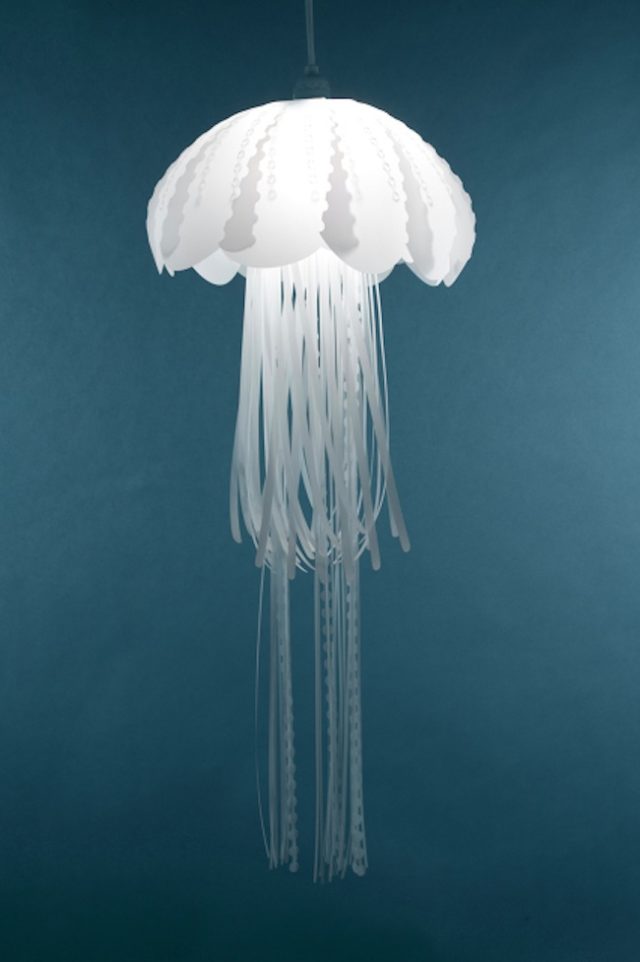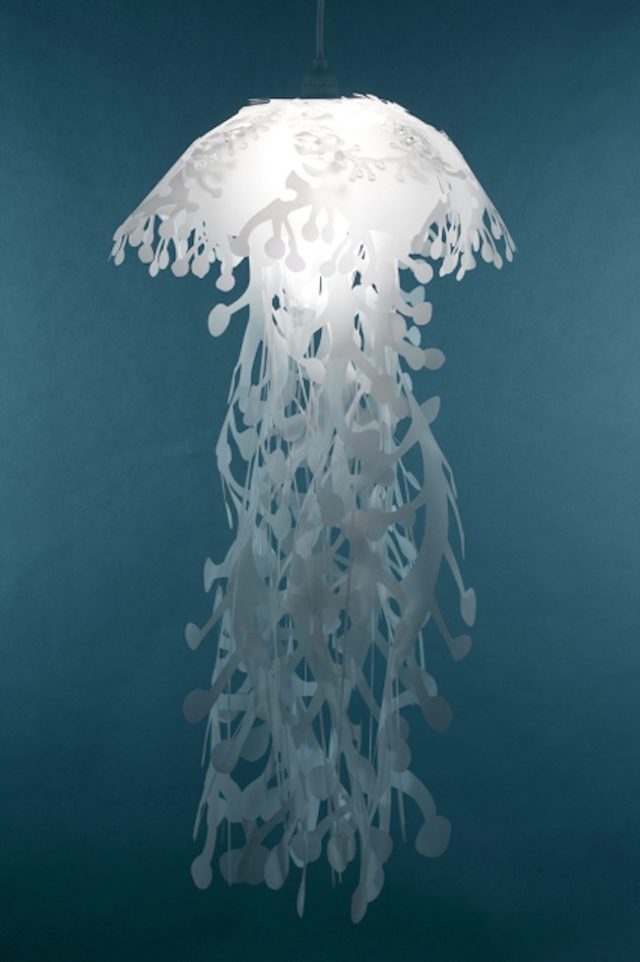 It is manufactured in Los Angeles, so it supports local economy and eliminates overseas shipping in the manufacturing process.
A percentage of profits will be donated to The Ocean Conservancy.