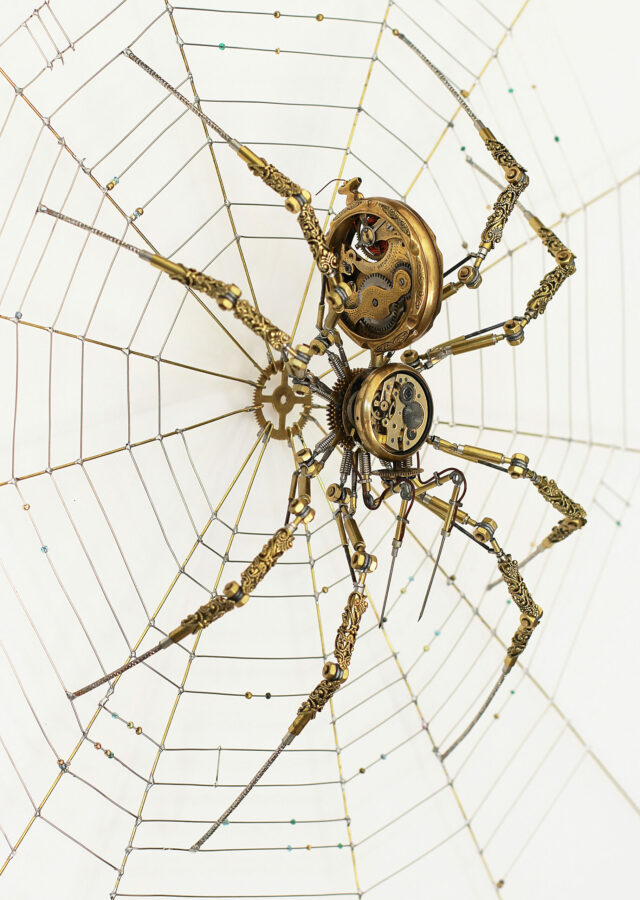 Budapest-based artist Peter Szucsy has a rich background in art direction and started his career as a rendering artist who brought to life bizarre scenes from video games.
With a BA in Illustration from the Moholy-Nagy University of Arts and Design, after years of working only digitally, he decided that it is time to get crafty and bring his vision to life.
So, he assembled tiny steampunk spider sculptures, using parts of vintage watches, cameras, and medical equipment.
The results are stunning pieces that tell a story and transport the viewer into the world of mechanics and amazing details. Besides, video games and steampunk art, Szucsy also finds inspiration in local flea markets, where he goes on a scavenger hunt to gather the raw material for his works. But the artist is very careful when choosing the pieces, he recycles, as he wouldn't want to dismantle something valuable that should be displayed in a museum.
The next step for Szucsy will be the launching of his online shop, but until then you can follow him and his amazing world of peculiar creatures on Instagram.