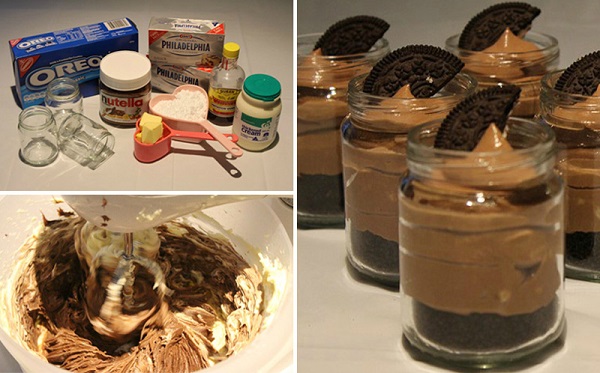 Did you ever want to feel in your own home exactly how you felt in a French pastry? This impressive result can be achieved with as little as some mini Nutella cheesecakes. That's the power of cooking, we know! So stop day-dreaming about weekend European trips and never-going-to-happen holidays around the world, and make something realistic with your very own hands. These are the ingredients you will need in the challenge to make some incredibly delicious mini Nutella cheesecakes:
• 250g packet of Oreos
• 50g unsalted butter – melted
• 1 teaspoon of vanilla essence
• 500g cream cheese
• ¾ cup of icing sugar
• 150ml of thickened cream
• 1 x 400g jar of Nutella
• 10 x 110g empty baby jars.
Read all steps in the link below…