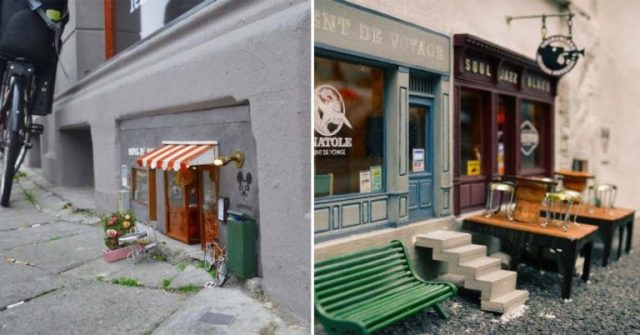 AnonyMouse is a Swedish art collective with a love for Disney movies and mice, so they decided to transform their passion into art. The artists came up with a peculiar idea of building a miniature world for the tiny creatures and it all started in 2016, in the town of Malmö, Sweden.
The collective quickly made a name for itself thanks to the amazing world of small restaurants, shops, and apothecaries they built on the streets of Sweden for its rodent residents.
Their installations spread quickly around the world and now can be found on the streets of France and even the Isle of Man.
The storefronts are all finished to every detail, resembling real life-size stores, and the collective even invested time into their interiors. They use lots of repurposed items to create miniature furniture, such as matchboxes and champagne corks, and carefully install them inside the shops.
AnonyMouse aims to place their installations on the corners of streets or in unexpected places so that they are a pleasant surprise for anyone who stumbles upon them.
To learn more about their works made for mice, visit the collective's Instagram account and follow their projects.
Swedish art collective AnonyMouse builds tiny restaurants, shops, and apothecaries for mice.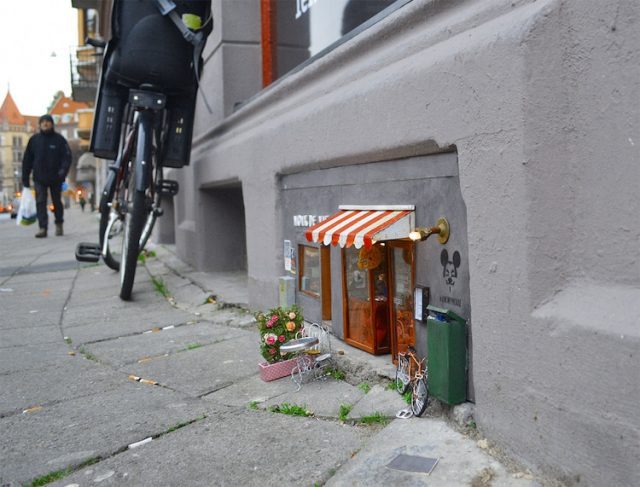 Each impressive piece of miniature art features beautiful facades, complete with signage, awning, and little tables and chairs.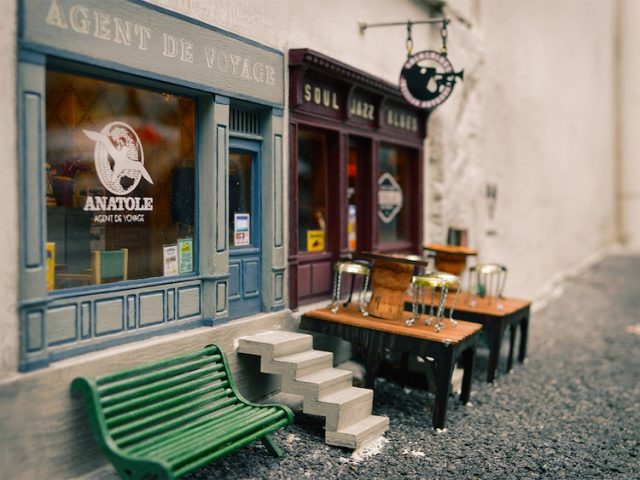 This tiny record store even sells mouse-themed music.
For the interiors, the team repurpose everyday objects—such as matchboxes and champagne corks—and turn them into furniture and other props for mice.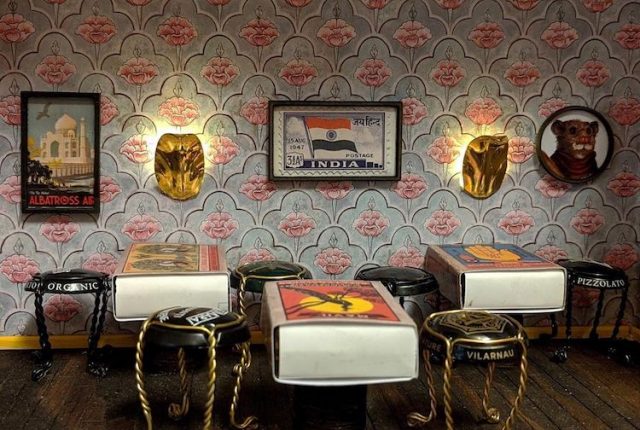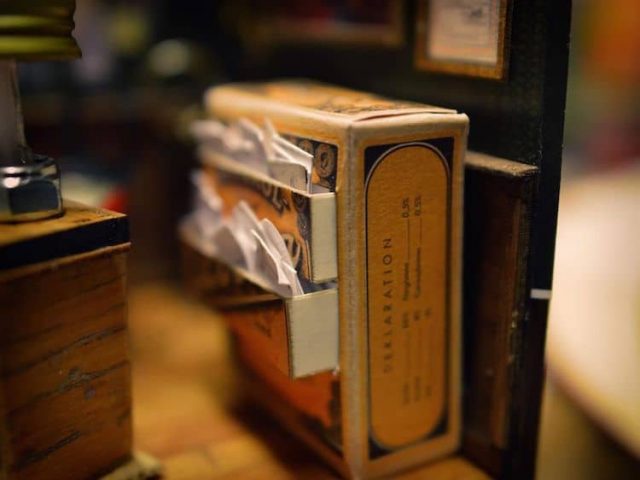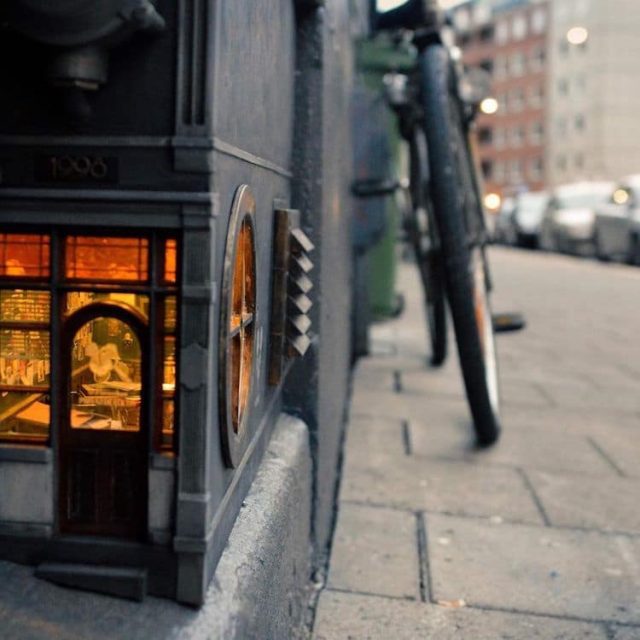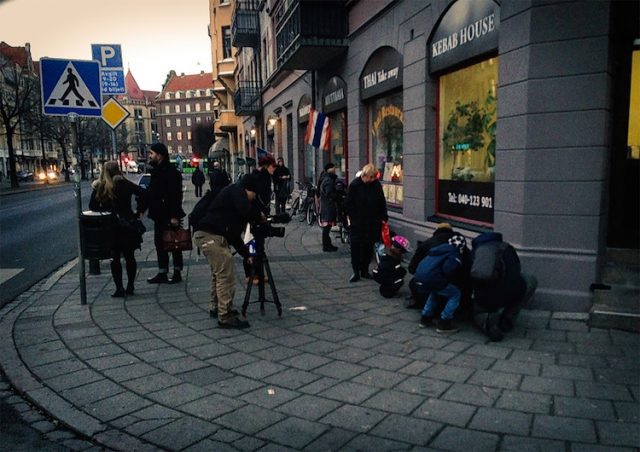 AnonyMouse: Instagram