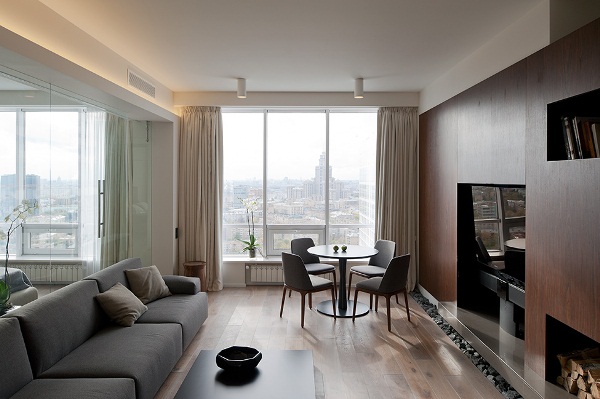 Nowadays, space is a problem for many people who want a home in the city center. This issue is solved by Alex Nikolashin, architect and designer of a modern compact apartment in Moscow, who managed to create a unitary and large loft out of a small place. As many designers have learned during the years, walls are particularly an impediment for making `big rooms`. The Russian found a way that makes the apartment more spacious even if it does not have enough physical space for this. Therefore he integrated the kitchen, bedroom and living room into one common area, separated only by tiles and an ingenious glass wall, which can be instantaneously converted into two private rooms – via curtains operated by a remote control.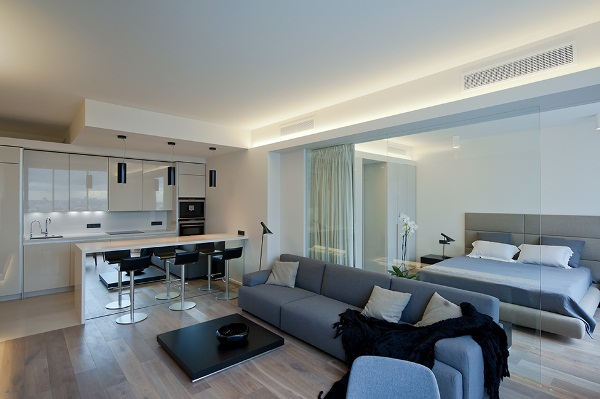 By combining glass with wooden panels and modern furniture, the apartment makes you feel extra comfortable; especially if the fireplace, which shares the same wall with the TV and a small bookshelf, is lit.
The kitchen area is separated by the change of the materials used, from a warm place into a cold and kind of neutral area. Tiles are used instead of a wooden floor and 3 aluminum-leathered bar chairs (in opposition from the cozier wooden-cushion chairs from the living room) stand guard at the borderline. The use of reflective panels on appliances and cabinets, as well as a mirror for the kitchen bar is a perfect example of using design into your own advantage, and also giving the inhabitant the best use of an impressing 23rd-floor panoramic view of the city.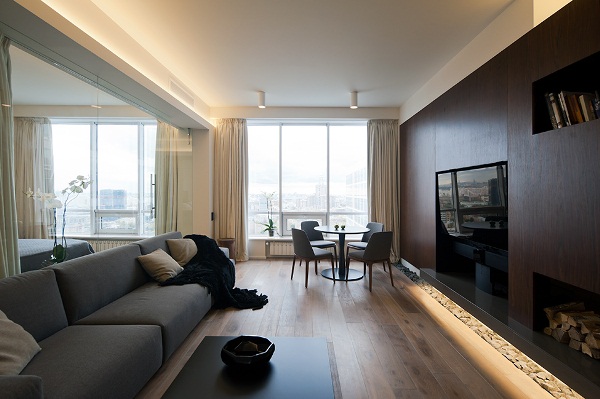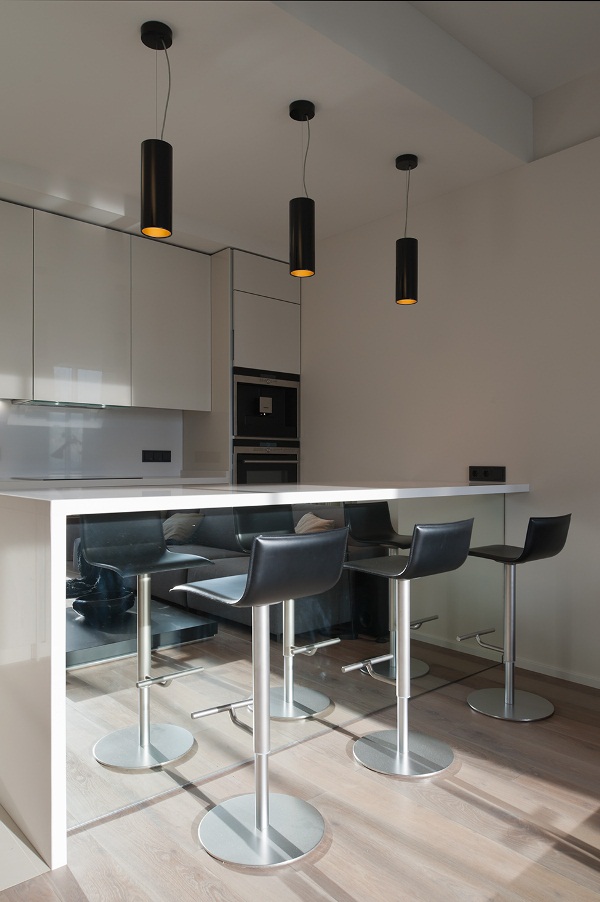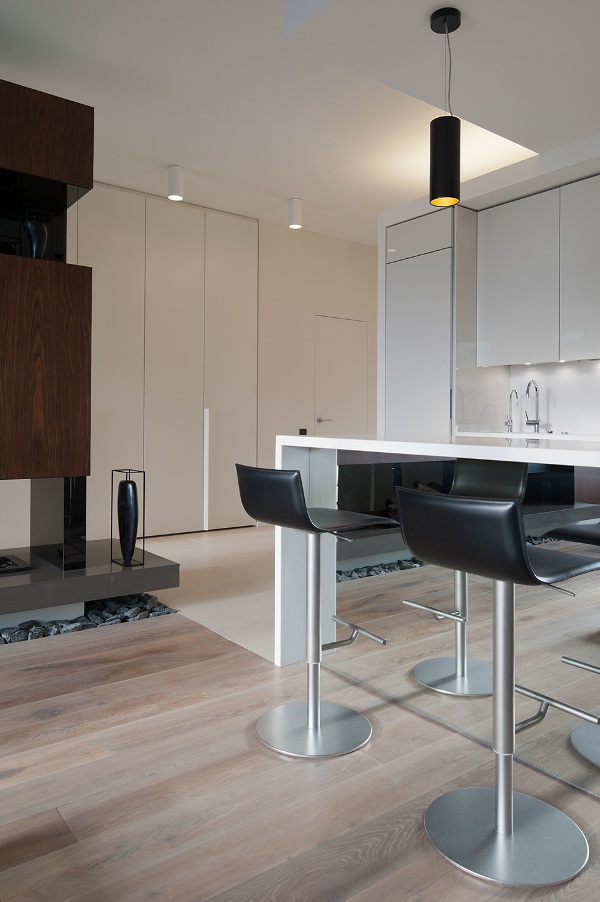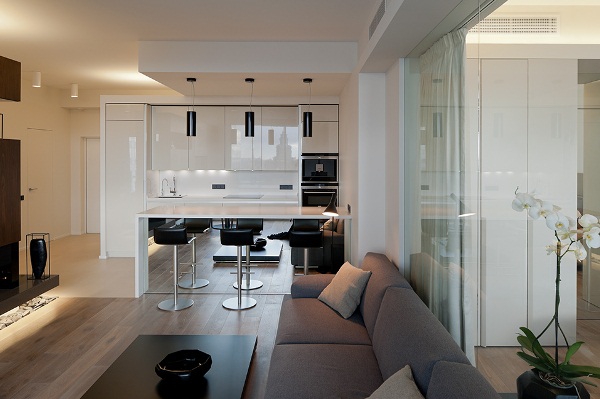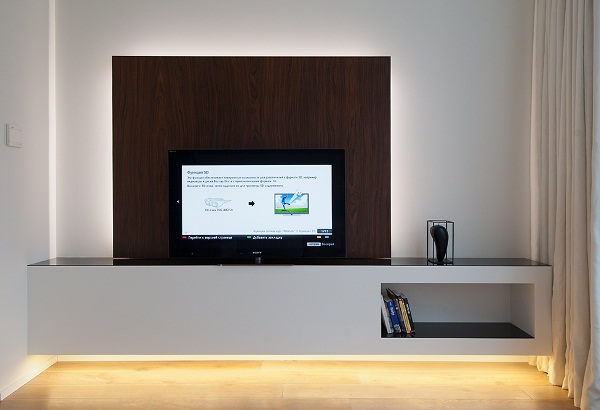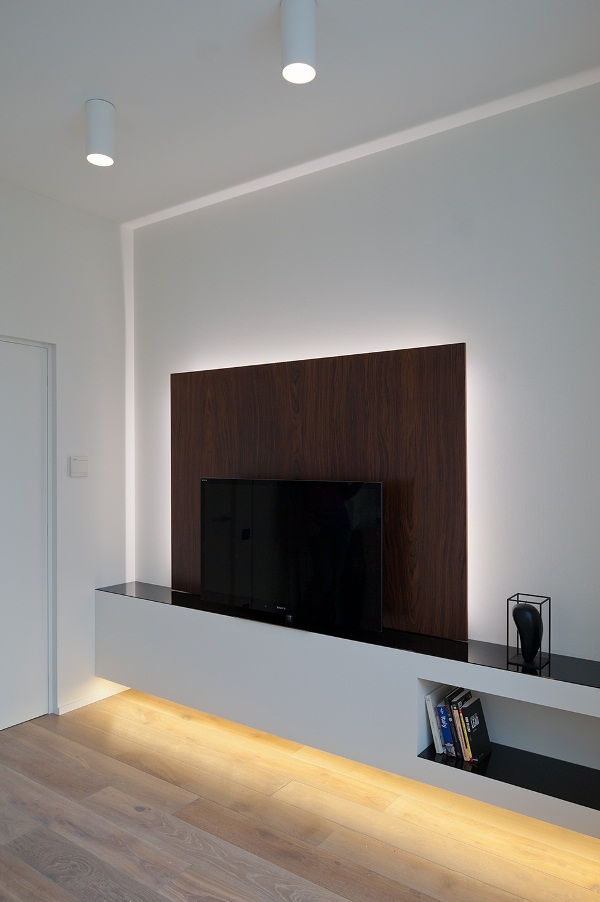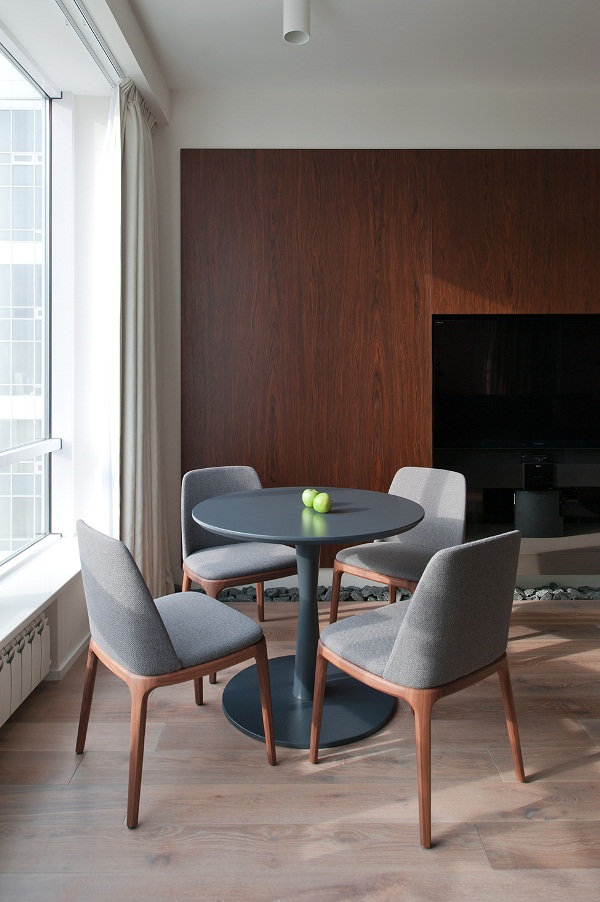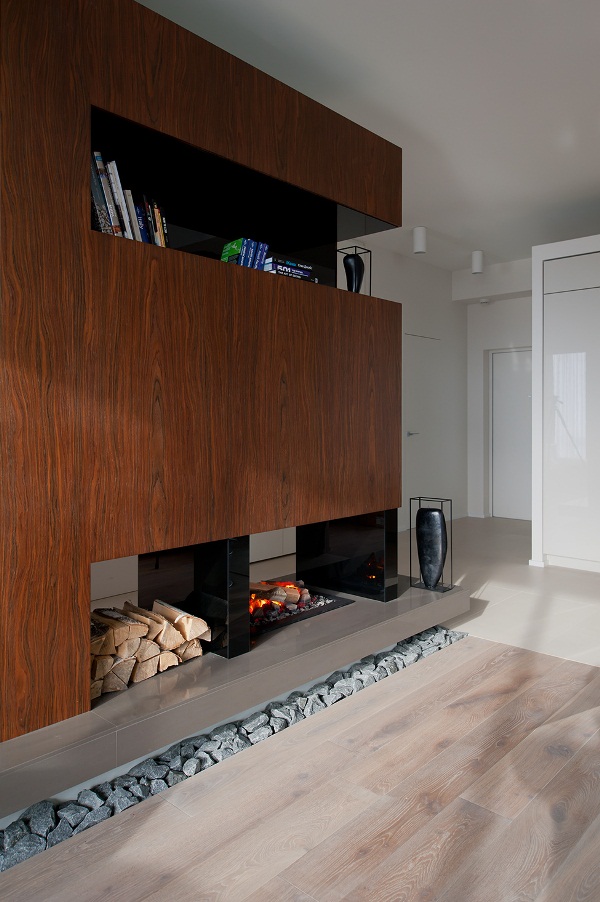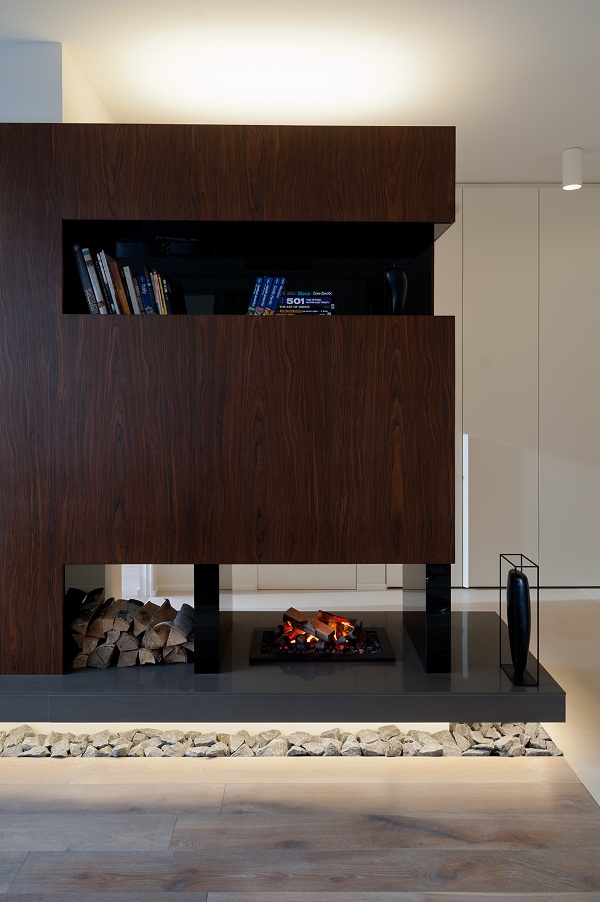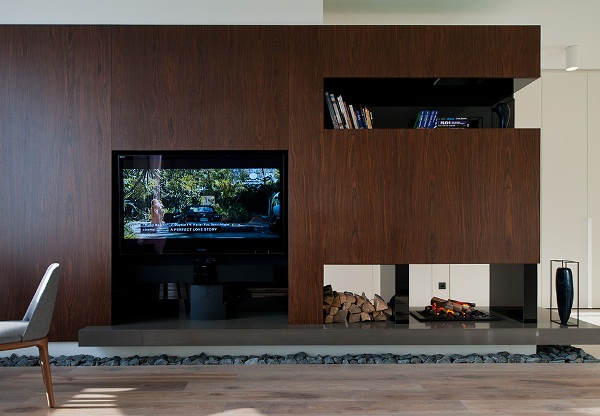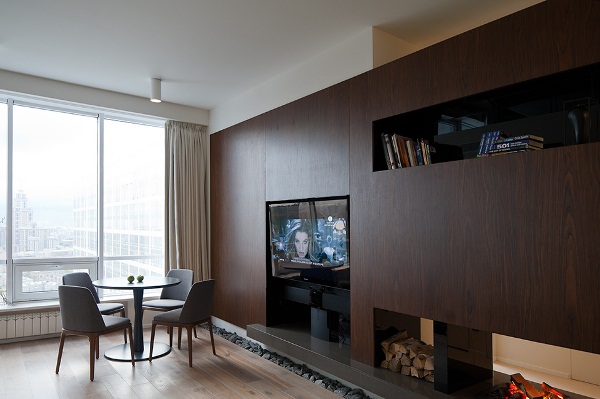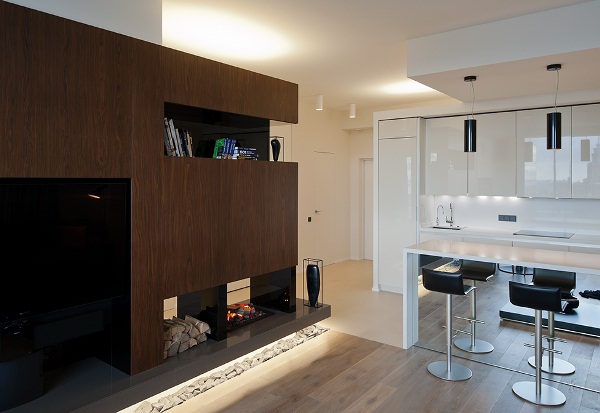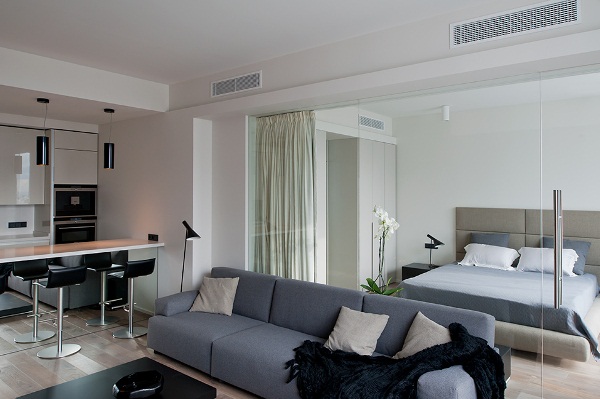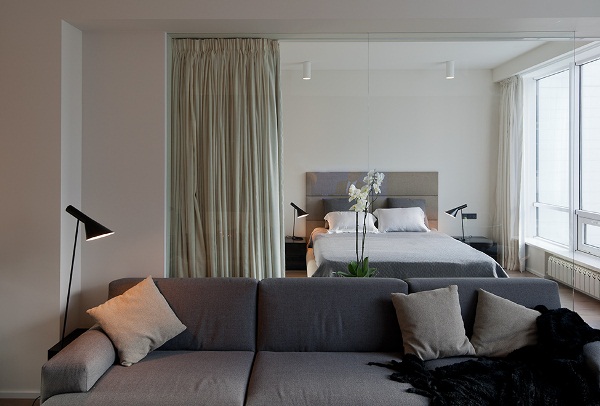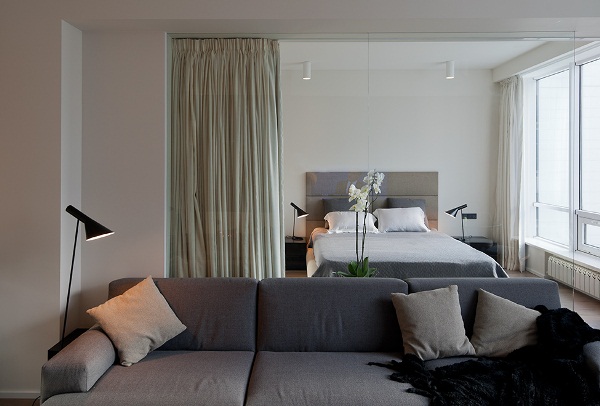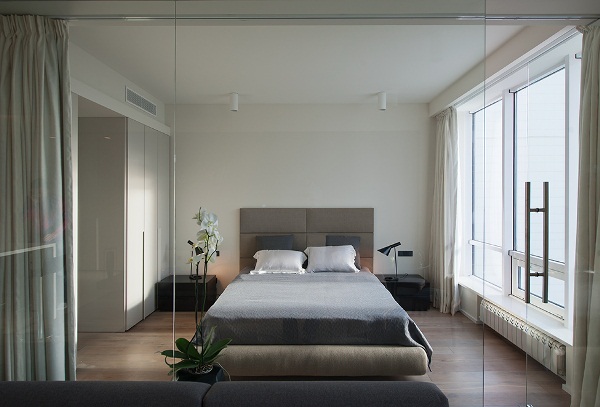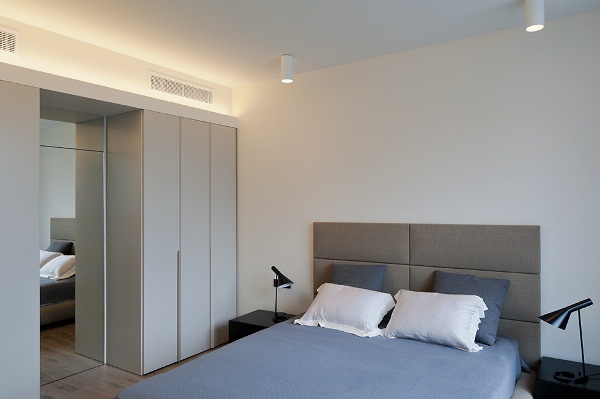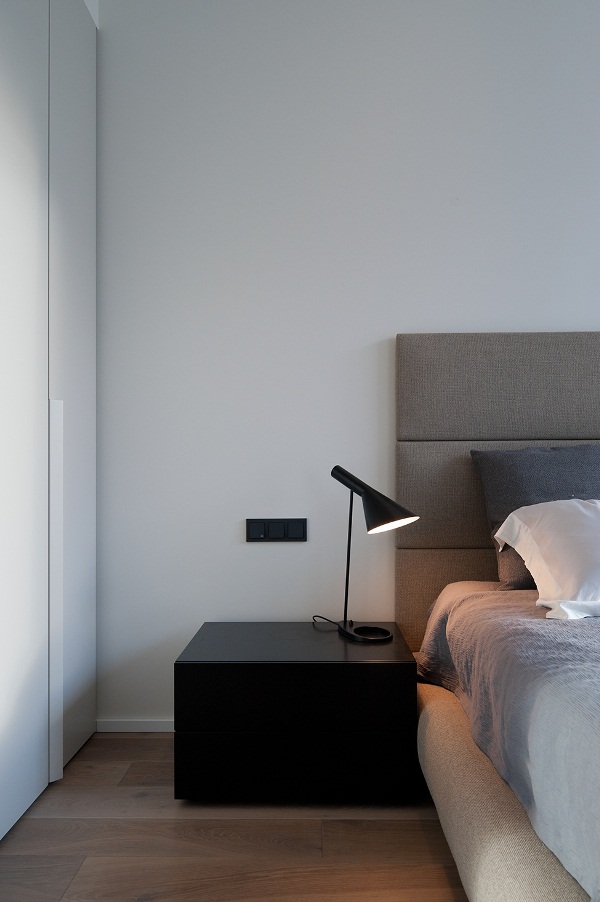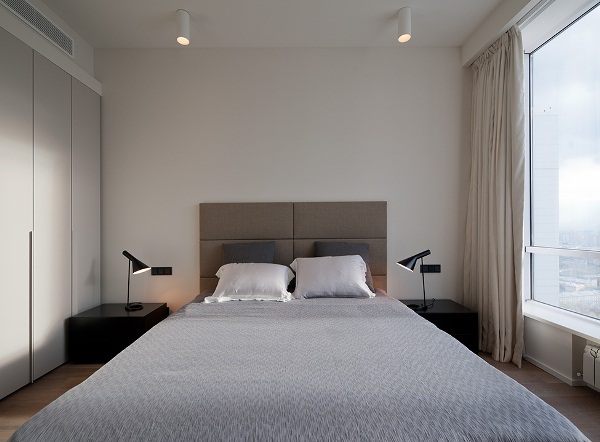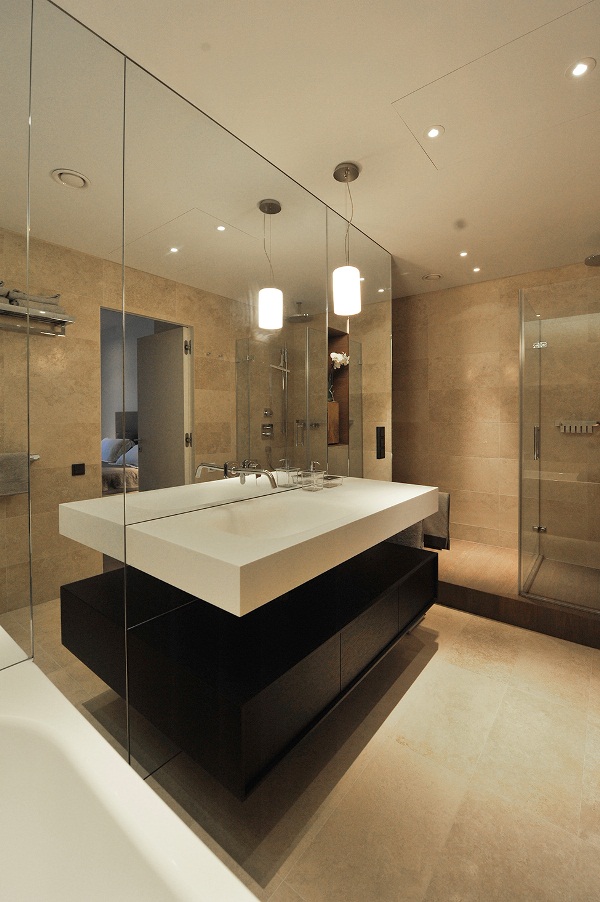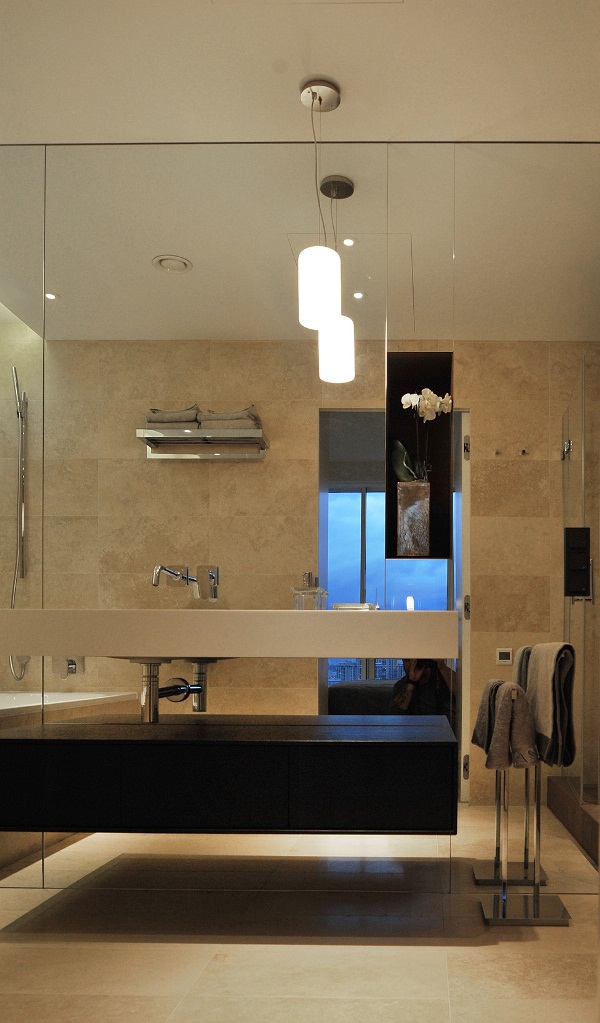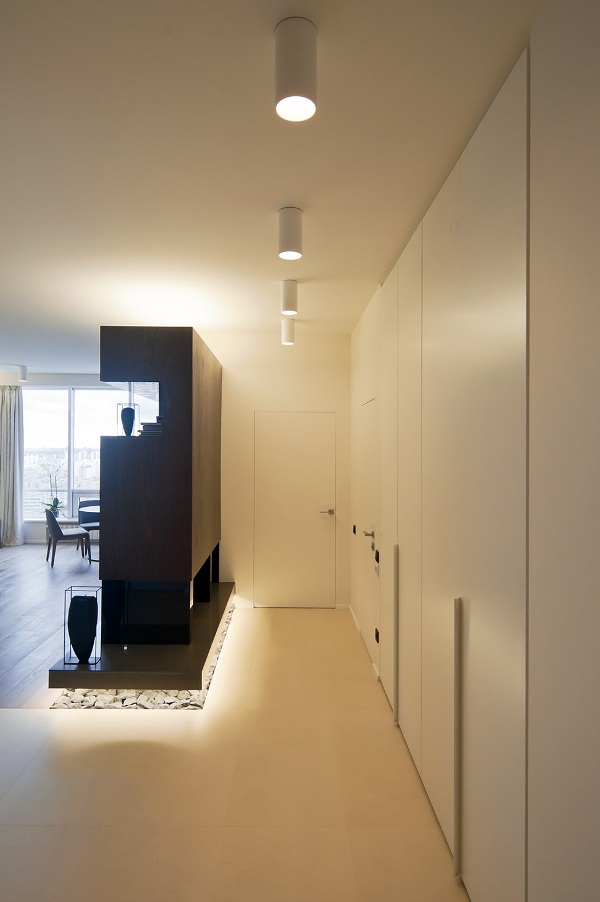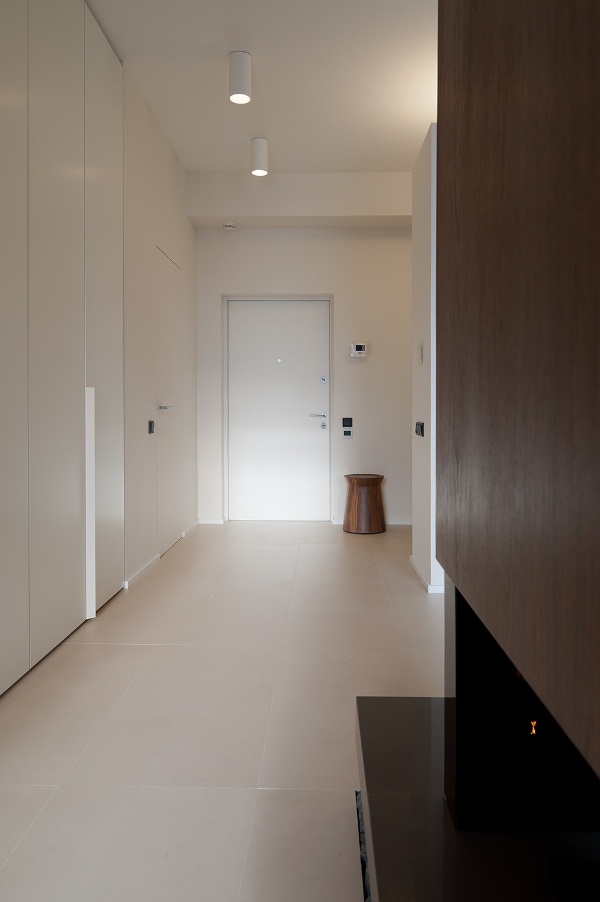 Architect: Alex Nikolashin
Company: SL Project