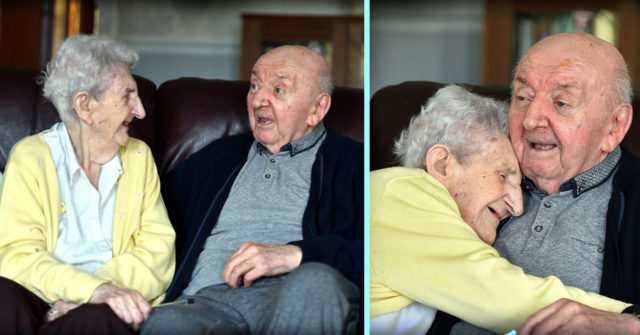 A 98-Year-old mom has moved in to a care home – to look after her 80-year-old son.
Ada Keating, first became a mom at a young age, and after Tom was born she decided to become a registered nurse. Tom became a decorator and lived with Ada his entire life, but when he got sick and could no longer care for himself it was time for him to move into an assisted living center.
Ada visited him as much as she can, but she could not stay away for long, so she decided it was time for her to move in with him again.
Now they live together in the facility and she takes care of her son just like she did before, by doing puzzles together, watching TV and waking him up in the morning.
"YOU NEVER STOP BEING A MOM," ADA SAID.
This is a truly touching story as it is not very common to see parents moving in with their children in the same care home and being able to take care of them at such an old age. But Ada's story a true story of motherly love and the strong bond between child and parent, that not even time or illness can break.
Also: