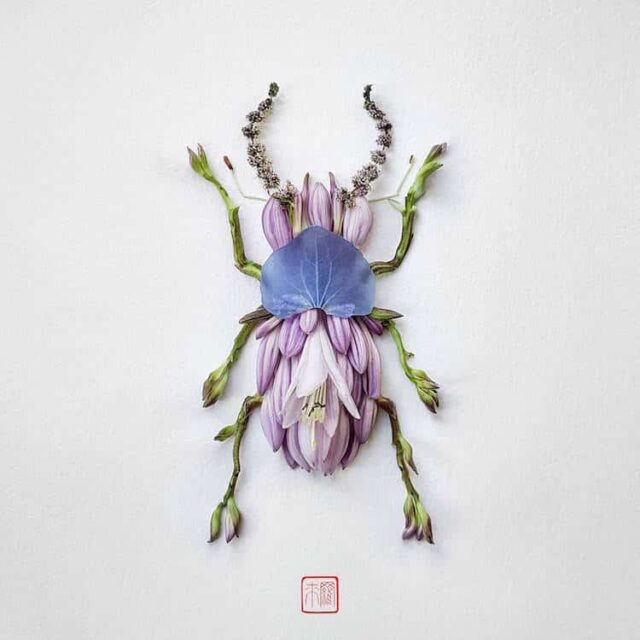 Raku Inoue is a Montreal-based artist who crafts the most beautiful and delicate insects out of flowers.
His series is called Natura Insects and uses freshly cut flowers to make softly colored insect designs and unique arrangements.
His latest work contains 9 bugs, from butterflies to beetles, and are all placed onto white paper to make the colors used for the piece pop out. The insects are built from soft petals, flower buds, stems, and leaves to create a harmonious look. Since bugs are perceived as something ugly and repulsive in many cases, Inoue intends to change the public's view and present the insects in a new light.
By associating them with pastel colors and frail flowers, he shifts the attention to this element of beauty and eliminates pre-conceptions. His works are full of color and a personal touch, so the insects are becoming pieces of art rather than plain bugs.
To see more of his beautiful works, follow Inoue on Instagram, as he keeps a very active account and showcases his works regularly.