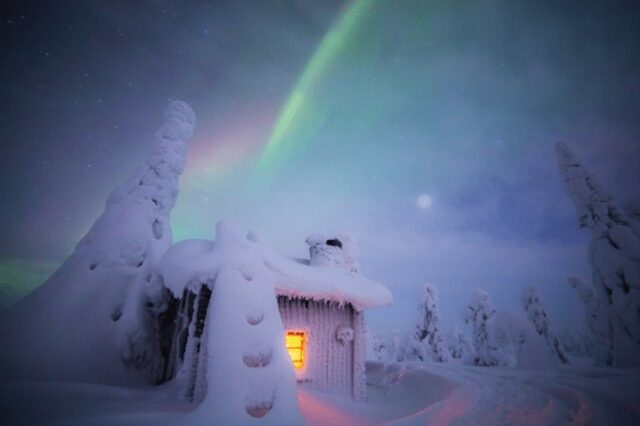 Tiina Törmänen is a nature photographer based in picturesque Lapland, Finland who simply loves to capture the everchanging sky in the season of the Northern Lights.
Lapland is known for its beautiful fairy-tale-like landscape, so you can only imagine how great the Northern Lights look in such a setup.
Törmänen's pictures of the Aurora feature pristine snowy sceneries, star-filled skies with lush forests below, and lots of snow covered evergreens. The magical element of each picture is created by the Aurora covering the surroundings in vivid colors and transforming everything into a stunning painting.
Before discovering her passion for photography, Törmänen worked as a chef in Helsinki but returned to her home in Lapland in 2010, where she found natural inspiration for her pictures. After living in the capital, rediscovering her homeland brought sentiments of pure joy to Törmänen, and exploring the wilderness of Lapland opened up a lot of space for experimenting in her work.
Make sure to follow her on Instagram for more amazing pictures, and plan your visit to Lapland to see the beauty of the Aurora up close.
"I think it's nice to show people this silent beauty," Törmänen told the Daily Mail. "And to remind people how amazing this planet is, how much there is beauty in life itself."