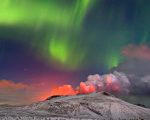 Photographs of the Northern lights are always breathtaking, but there are simply no words to describe this picture taken by Christopher Mathews. He witnessed an amazing moment, which is probably something to be experienced only once in this lifetime, namely a volcano erupting in Iceland ...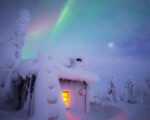 Tiina Törmänen is a nature photographer based in picturesque Lapland, Finland who simply loves to capture the everchanging sky in the season of the Northern Lights. Lapland is known for its beautiful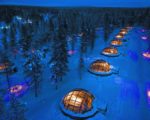 Watching the Aurora Borealis should be the one thing everybody writes down on his or her bucket list. This experience can be quite life changing, especially if you are in a state in which you can really observe this phenomenon. Now you can have a vacation just for this. In the Kakksauttanen ...