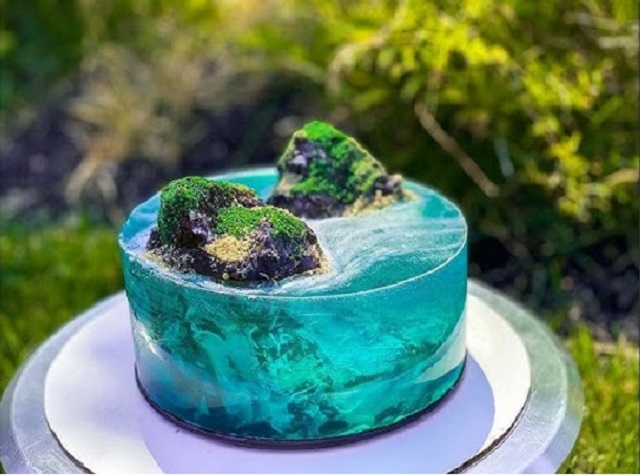 Jell-O cakes are the new trend this year, and since it has been a complicated one people had a lot of time to practice this art. The most fascinating thing about Jell-O cakes is their whimsical colors that you just can't take your eyes of.
You can make so many amazing patterns inside the cakes and even create entire universes, such as this island cake that will make you think of summer. The video tutorial features step by step guidance about how to make this amazing island Jell-O cake and take everyone's breath away.
This can also be a great gift idea for someone who loves the ocean, or simply loves out of the box desserts. The base for the cake consists of 3 layers of cake and chocolate Ganache, on which you'll pour the Jell-O afterward with some shots of Vodka. So follow the steps from the video tutorial and get ready to party!