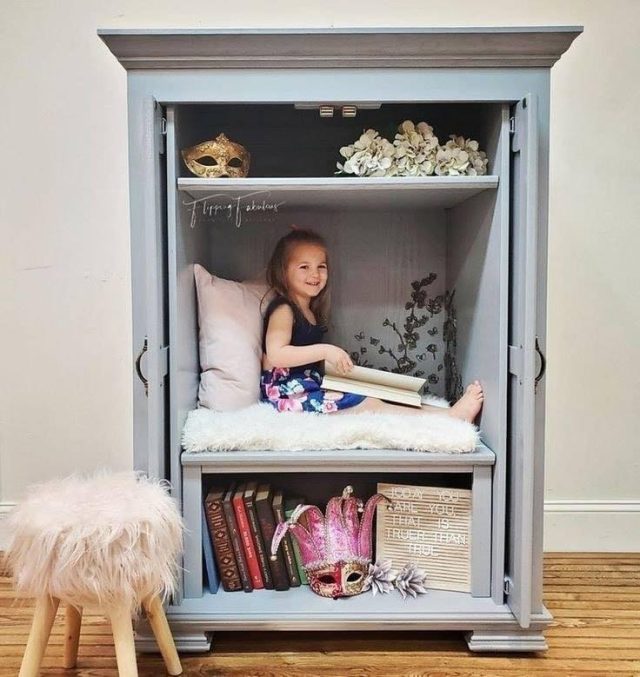 Flipping Fabulous deals with old furniture that needs a remake. They are repurposing old furniture and giving back its old spark, by using upcycling techniques and high-quality materials and finishing. From old cabinets to dining tables and chairs, Flipping Fabulous has something for every budget and preference.
One of their most creative pieces is this old cabinet turned into a reading nook for children. The oak cabinet used to be an entertainment center and is perfect for small children who can enjoy a nice reading time in this cozy chillout area.
It is the perfect hiding place to get emerged in the land of fantasy and magical creatures and the warm décor pieces make it even more inviting.
So, if you're thinking about surprising your child with a special place in your home, you can either contact Flipping Fabulous and buy this cabinet or try and make one yourself. Who knows, maybe you have some hidden talents that are just waiting to be discovered.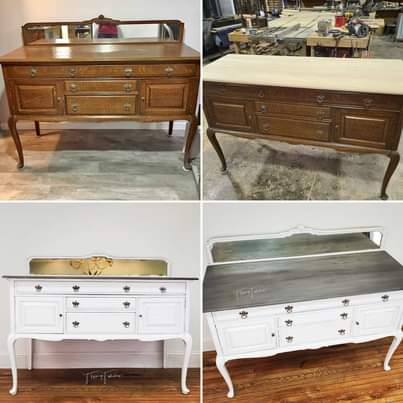 This turned out cute! This is a pretty mirrored buffet painted in @fusionmineralpaint Picket Fence, with Ageing Wax lowlights. The door had some damage, so I used @redesignwithprima Fiber Paste with their Butterfly Script Decor Stencil, which gave it some nice detail!
Check out all Flipping Fabulous awesome re-creations!