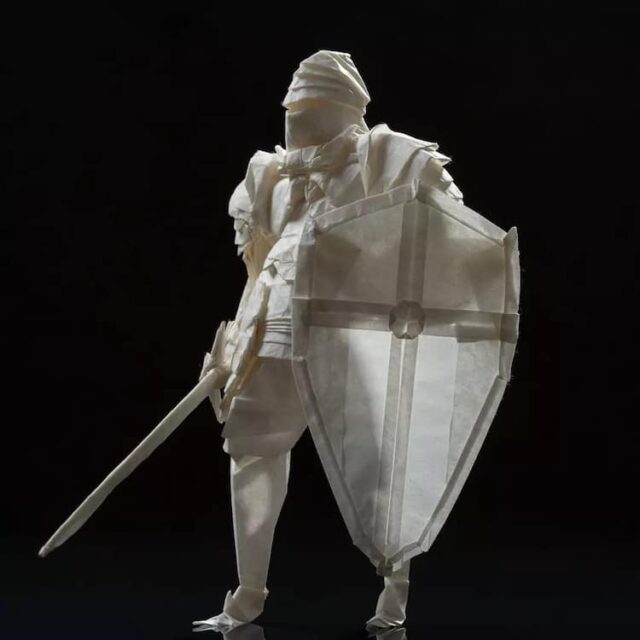 Origami art is very popular with every age range, but the artistry behind it goes much deeper. For instance, Juho Könkkölä is a Finnish artist who chose origami az a medium to express his vision and creates fragile paper sculptures from a single sheet of paper.
He first became viral on social media with his creation representing a samurai and now he created another amazing work: a medieval knight with a sword.
It seems almost impossible to pull off such an elaborate piece without using glue and several pieces of paper, but Könkkölä seems to be a true master of origami art. Each of his works is carefully planned in time before being executed and sometimes it can take up even years to find the perfect pattern.
The medieval knight took 41 hours to build and Könkkölä posted a video on his social media account, documenting the process using the time-lapse technique. His works consist of layering of the origami paper, and only the sword needed 50 layers of paper to complete. Visit his account for more amazing work and don't forget to share it with anyone interested in papercrafts.