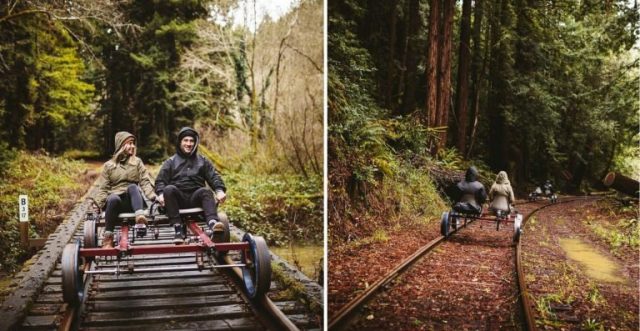 Sit back, breathe deep, and discover an entirely new way to explore California.
Pedaling along our historic tracks, bathed in dappled sunlight and a light breeze, you'll experience a new freedom on the rails, unlike anything else. Without the need to steer, you're unbound, able to look around at the wonder of this untouched stretch of the natural world, spotting blue herons, osprey, an occasional lounging turtle, perhaps a playful river otter, a deer munching on the foliage, and during peak berry season maybe even a bear.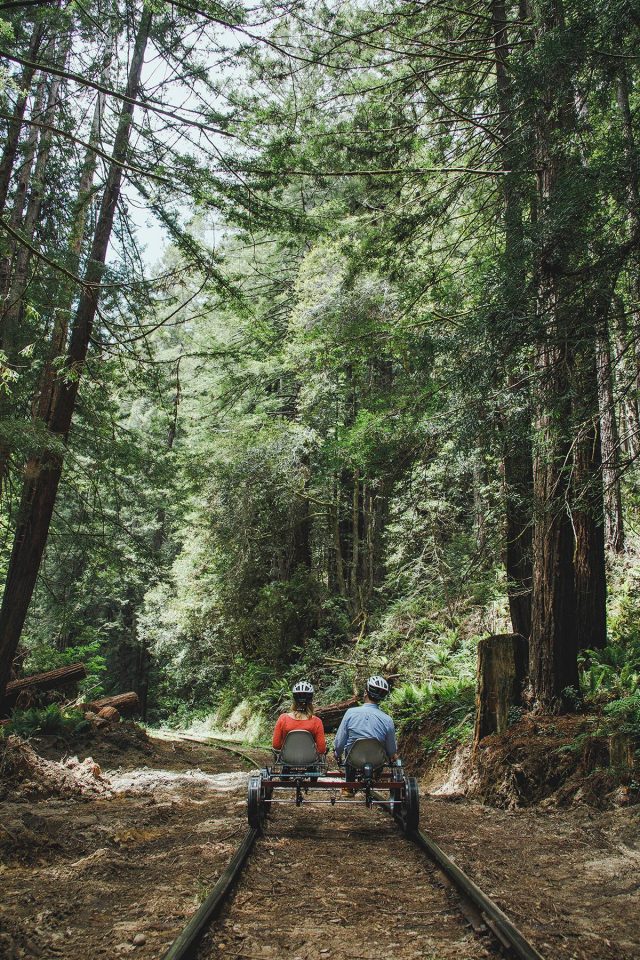 Our railbikes are a huge hit so far! We've had dozens of riders, and the feedback has been great! The ride is seven miles roundtrip, and takes a bit less than one hour for most riders.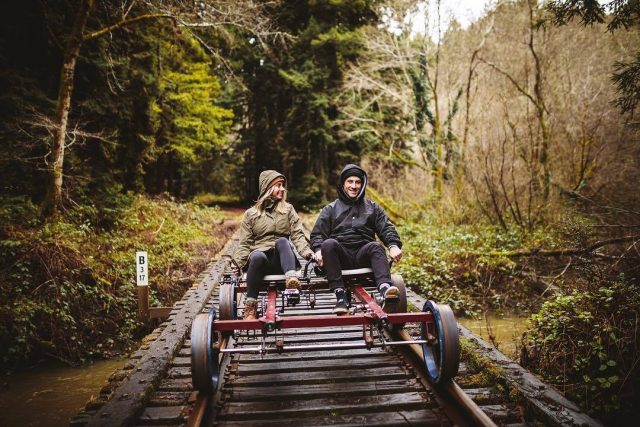 For bookings and rules safety, visit: www.skunktrain.com as well as www.railexplorers.net and www.themanual.com for other railbike adventures.