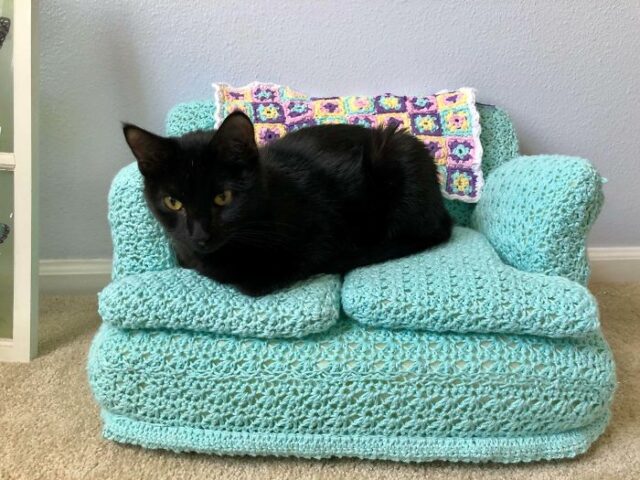 Even though the world is going through a tough period, people still find joy in small things such as starting and arts and crafts project and getting creative.
It has been a good period to pick up a new hobby or learn new skills. If crocheting is your thing and you've run out of ideas, then you'll surely love this next one. Some people have started making mini crochet couches for their pets and they look adorable, not to mention that it looks like these couches are starting to become quite a trend.
People even started selling them on Etsy to make some extra money. You choose between a wide variety of ideas from basic crocheted pillows, to intricate cat couches and even cat sofas.
It seems like this trend was first started in 2009, but it didn't make such a huge buzz like this year, but people are so glad it made a comeback that they started posting pictures with their cat couches.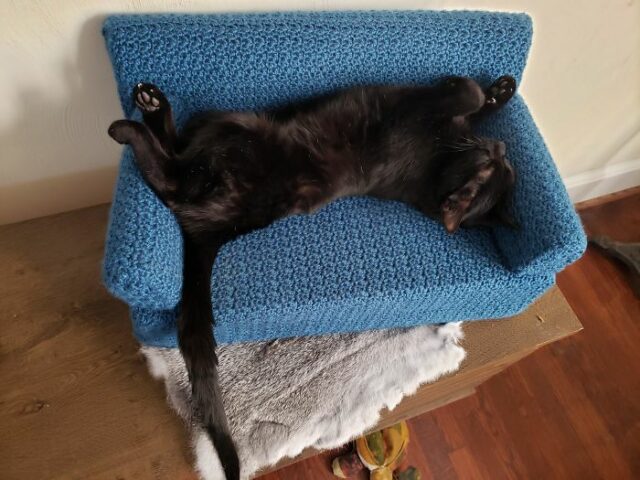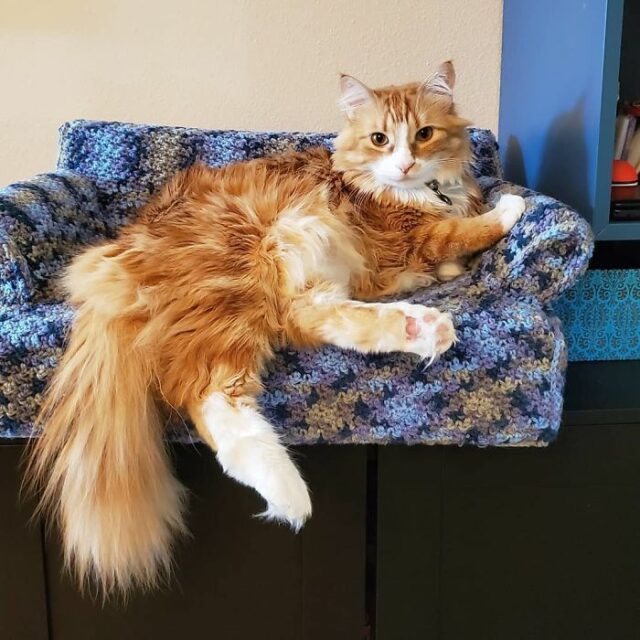 Of course, the pictures also feature a lot of cute pets in all sorts of sleeping positions.
And if you feel crafty enough to try it out, head to Etsy for crochet patterns or just browse the pictures for inspiration.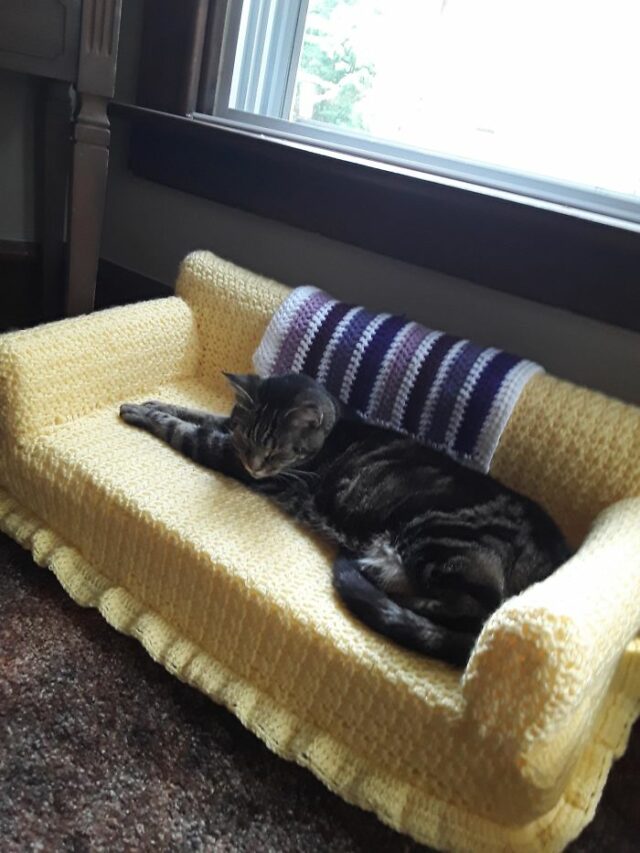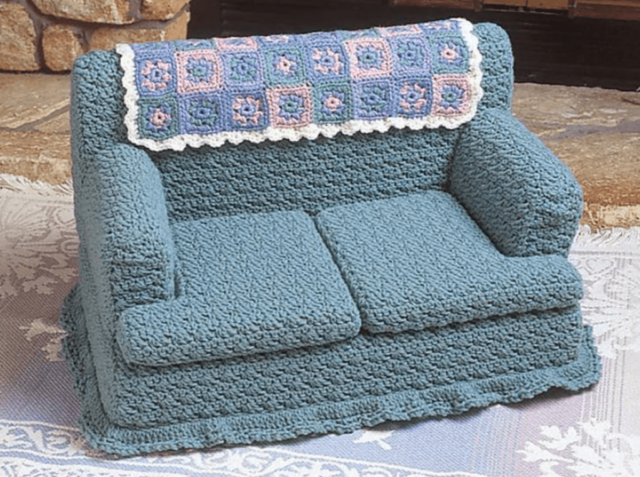 Kitty Couch 1 — available HERE…
Kitty Couch 2 — available HERE…
Kitty Couch PDF Pattern — available HERE…