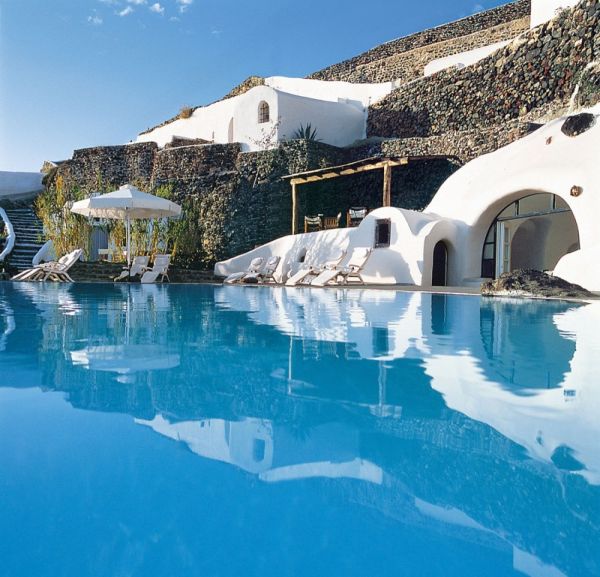 Have you ever thought of spending a luxurious vacation at the seaside but you just didn't find the perfect location? Well, then fear no more, because we found it for you. It is called Perivolas Oia Santorini and it's the perfect resort ever. Santorini, Greece is a popular tourist attraction, but here, at the Perivolas Oia resort, you will find the peace and the relaxation you were looking for. What makes this hotel special is the all-in-white look combined with the organic forms of design and an amazing view over the sea, as it is situated on a cliff. By choosing to stay at this hotel you will be able to connect with nature and spend some romantic time with your loved one. And not to forget about the element of luxury: the interior of the hotel is highly sophisticated and very nicely designed.
We assure you that once you stay at this resort, you will wish to come back here every summer to spend a perfect vacation.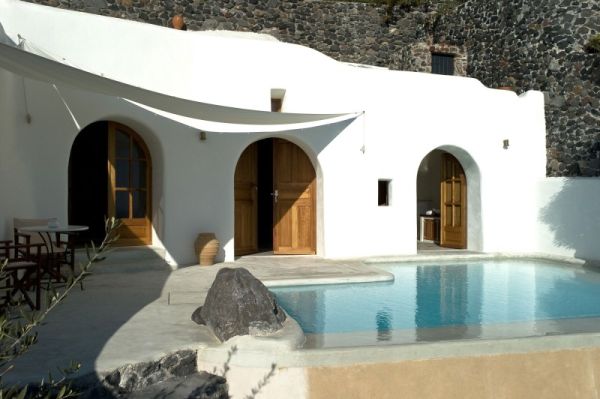 Perivolas is the ultimate in laidback luxury. Positioned on a high cliff above the Aegean, this intimate escape is designed to be a place where you can let the rest of the world slip away. Built amphitheatrically, Perivolas' secluded location combines expansive views with the luxury of the absolute tranquillity. It's just a short walk from Oia, the most beautiful village on Greece's most romantic and dramatic island, Santorini.