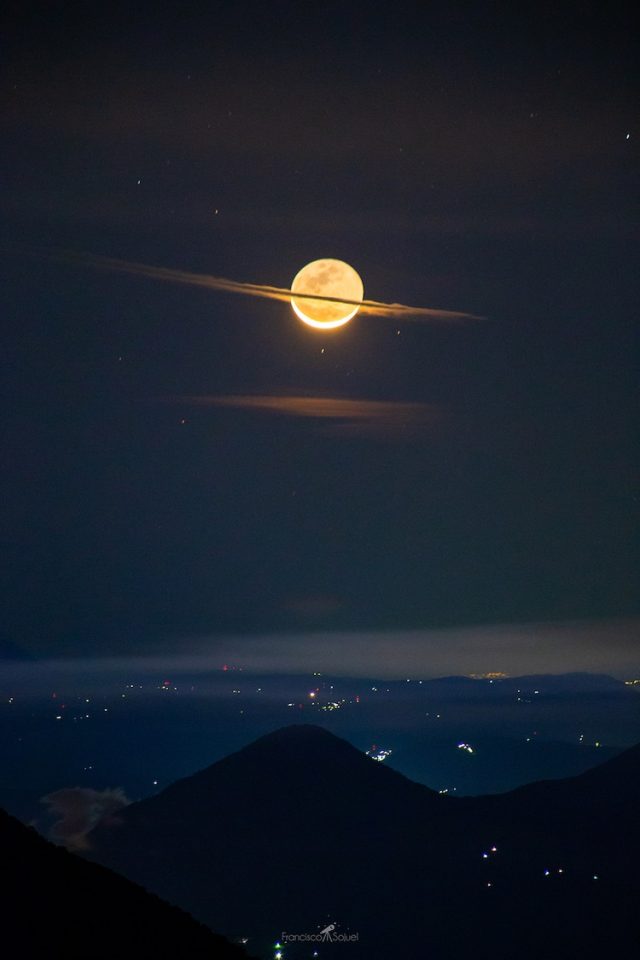 Francisco Sojuel has decided to climb the Acatenango volcano on 2019th Christmas Eve and snapped one of the most beautiful shots of the Moon. He is a Guatemalan photographer and was settling in at the volcano's basecamp when he observed the Moon looking peculiar that evening. It was surrounded by a ring of clouds and as it was just before sunrise, the clouds made the Moon resemble Saturn so Sojuel decided to take advantage of this unique occasion.
He climbed the volcano and took a few shots while witnessing this breathtaking image live.
The dramatic look of the pictures is given not only by the darkness surrounding the Moon but also by the Pacaya volcano's silhouette and the Guatemalan highlands in the background. The cloud observed in the image is known as a cirrostratus cloud which is made of thin ice crystals.
The halo effect around the Moon is created by this specific type of cloud which Sojuel managed to capture with great attention to detail. He is not only known for his landscape photography, but also has experience in astrophotography, so the night sky with all its magic is not a stranger to him.