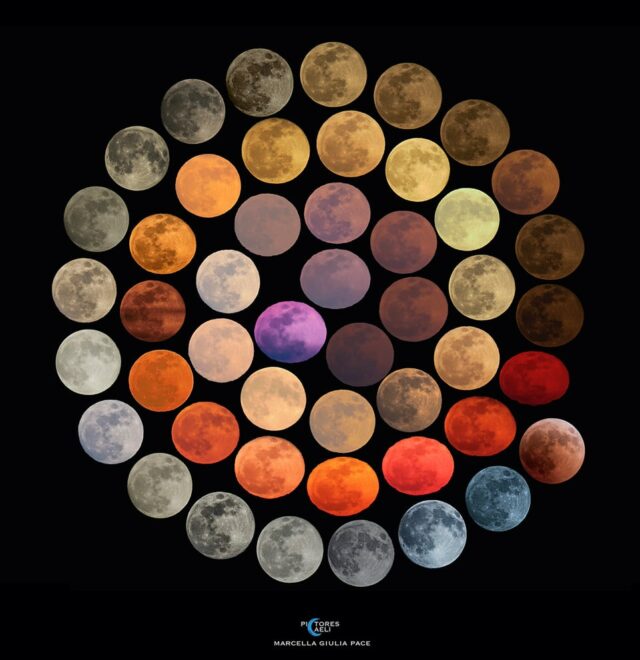 Marcella Pace is an Italian primary school teacher, who has a passion for the Moon and photography. The pairing of the two developed her interest in astrophotography until she became such a pro that even NASA selected some of her works for their Astronomy Photo of the Day.
Her most prized image is the one representing 48 differently colored moons and it took 10 years to put together this stunning picture. What made the digital edit happen was the lockdown, since Pace had a lot of free time while being forced to stay at home, she started looking through all the shots she made over the years.
Pace started selected all the full moons she photographed over the years and chose the 48 that had the most unique colors. These colors were possible to capture thanks to the atmospheric scattering encapsulating the rising/setting moon. All these different colors of the moon can also be captured during one night, but Pace decided to pay homage to her photography career by selecting works she's done over 10 years.
This amazing picture was first in November 2020 as part of NASA's Astronomy Photo of the Day, but it continues to create buzz all over the Internet even today.
Marcella Pace loves showing how the Moon can change in color, even over the course of one day during its moonrise.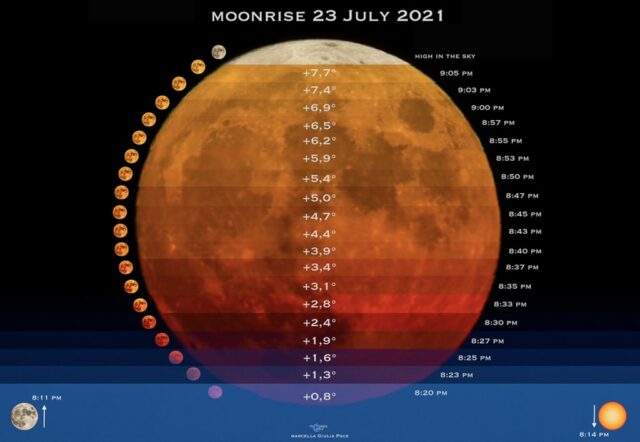 She has also put together a similar look at the colors of the sun.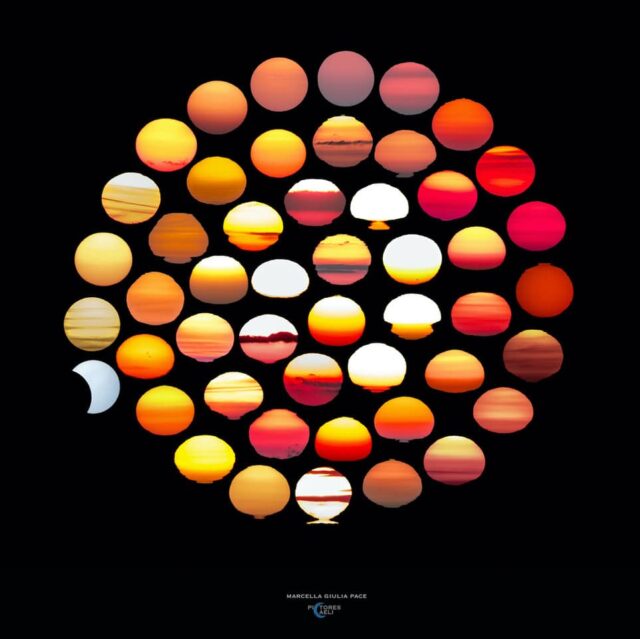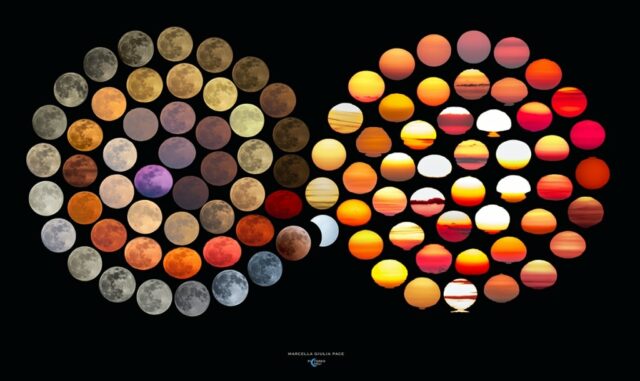 by Marcella Pace