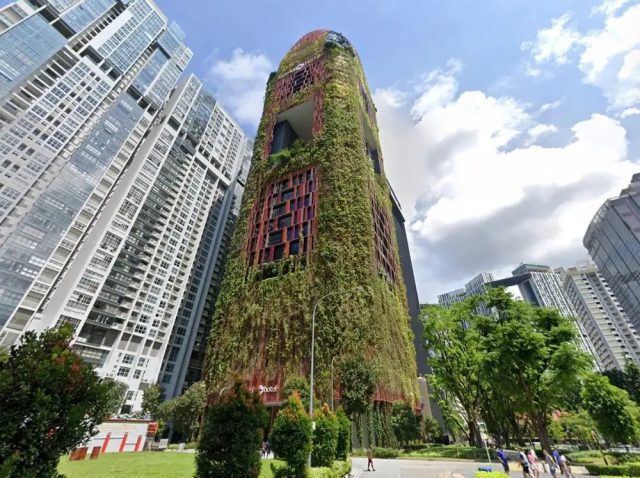 Oasia Hotel Downtown is one of the most iconic hotels in Singapore, thanks to its unique facade. The building is located in the city's business district, its construction began in 2012 and was finished in 2016. The firm behind the concept of the hotel is WOHA Architects, which is a local architecture firm.
Building this amazing hotel was not cheap, and the total costs amounted to 138 million Singapore dollars ($100 million). The facade of the hotel is made so special due to its red aluminum mesh base which creates a beautiful contrast between the rest of the office buildings and the greenery surrounding it.
The facade was then covered with living plants that extend up to the roof of the hotel, and it is the perfect space for plants to grow thanks to plenty of sunlight.
Oasia Hotel Downtown now hosts more than 21 species of plants on its facade, and they have been planted at different heights after carefully analyzing each plant's sunlight needs and resilience to the wind. The pictures taken over the years illustrate how the plants took over the building, now covering almost 90% of it in a lush green oasis. This truly is a marvelous idea and one fine piece of modern architecture.