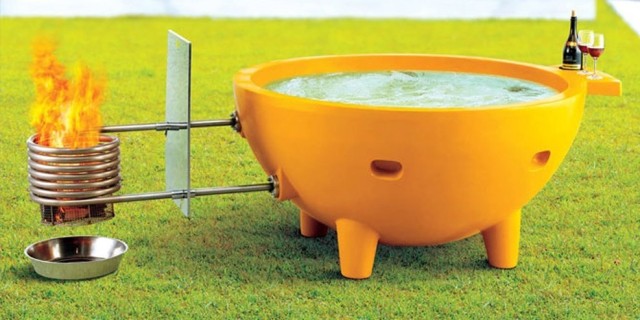 Is your dream of lounging in a relaxing bath tub preventing you from traveling? With the FireHotTub, that problem is over! The 330-pound fiberglass tub is designed in such a way that you can transport it easily in a new location, without hooking up to a drain being necessary. It has a capacity of 200 gallons. The method used in heating up to 100 degrees in 120 minutes entails cycling water through metal coils wrapped around a wire basket which contains burning firewood. Browse the pictures with the hot tub of your dreams and let the product itself convince you of this fact!
This wood burning hot tub doesn't need to be plugged in or connected to any drain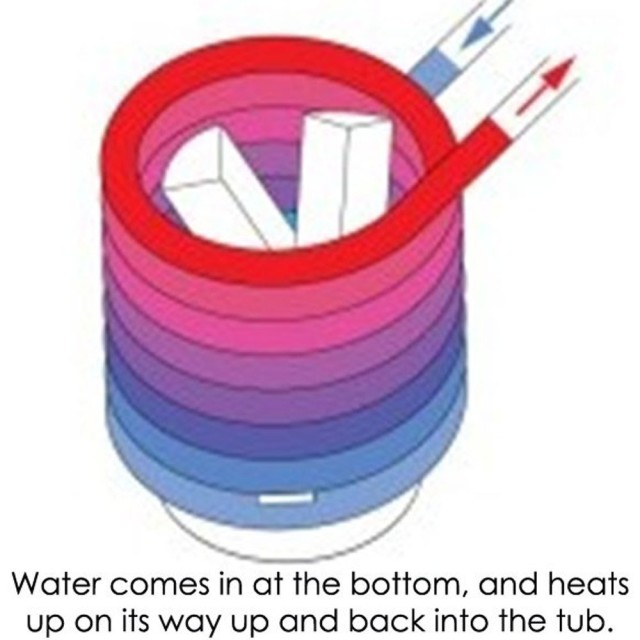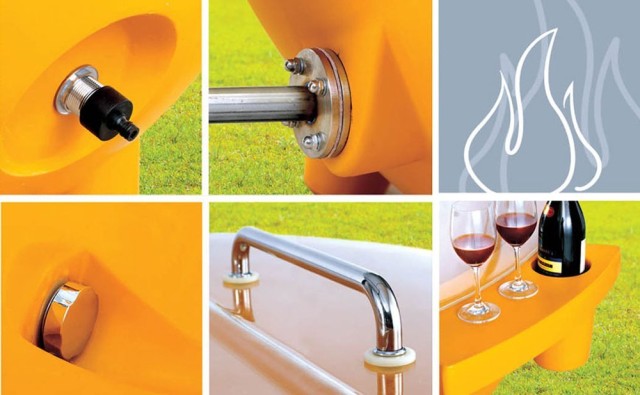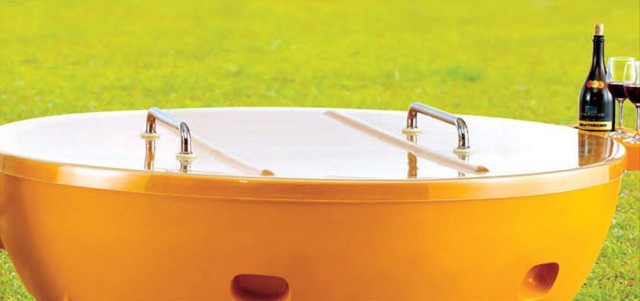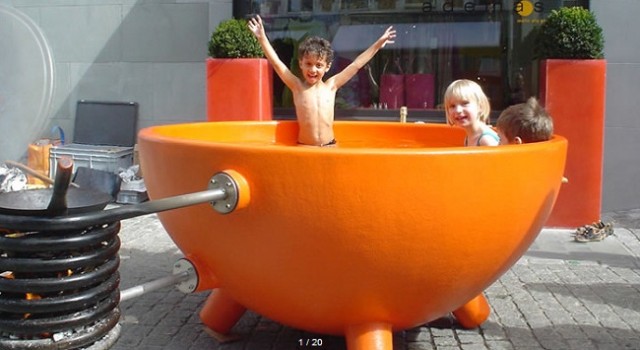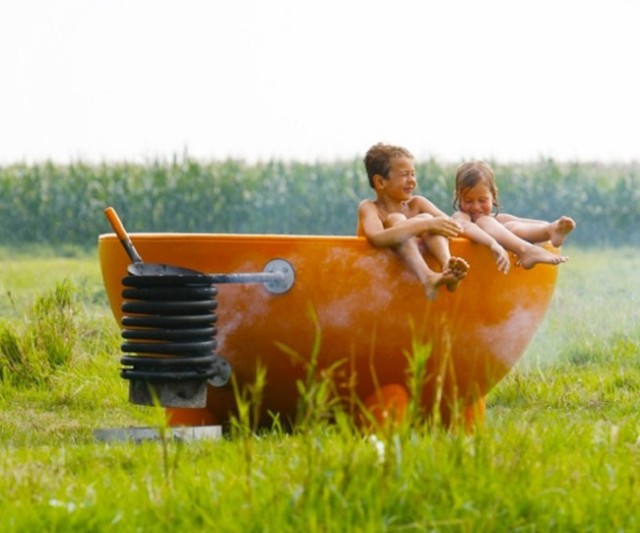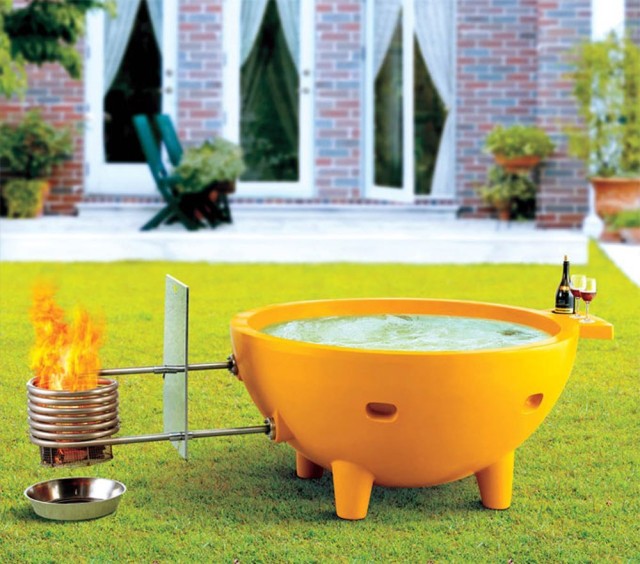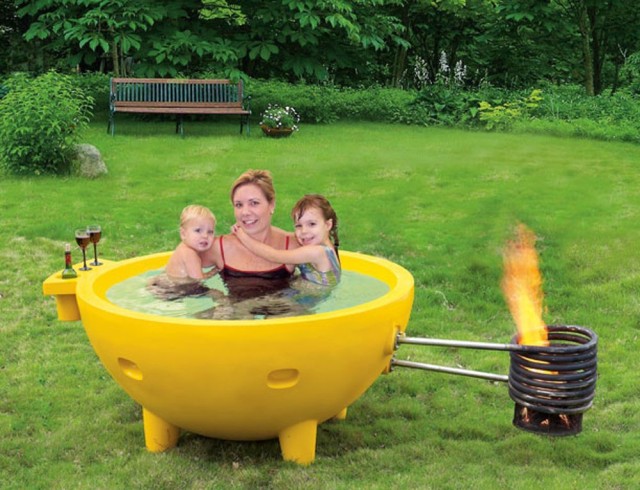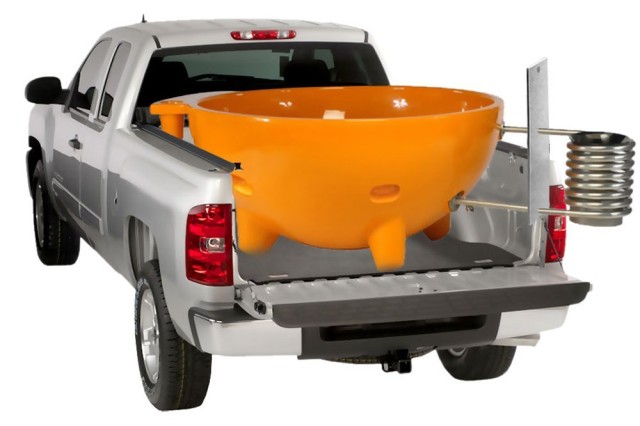 This Portable Fire Hot Tub is available here….