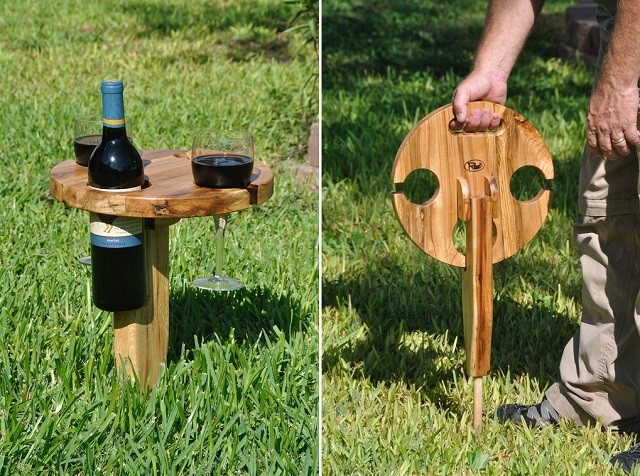 Picnicking season is here, so you should acquire some cool accessories in time and go hit the parks. Any good picnic should include food, beverages and a good time. With this next cool item, you can drink wine at picnics like a sir, without being afraid that you will spill the precious and tasty wine. It is a folding wine table that was built to be used especially at picnics and which can be easily carried around as it has a handle. It is a beautifully finished wooden table and all you need to do in order to use it is to place the peg into the ground and unfold the table. Then you can insert the glasses and the bottle in the table top and enjoy a nice glass of your favorite wine. You will never again have to worry about tipping over your bottle or glasses and you can even place a plate of snacks on this ingenious little table.
* 12″ in diameter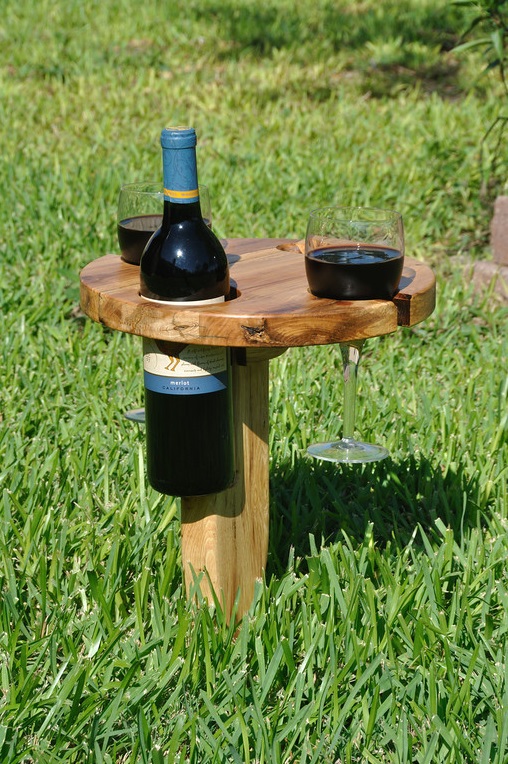 by Woodworking Projects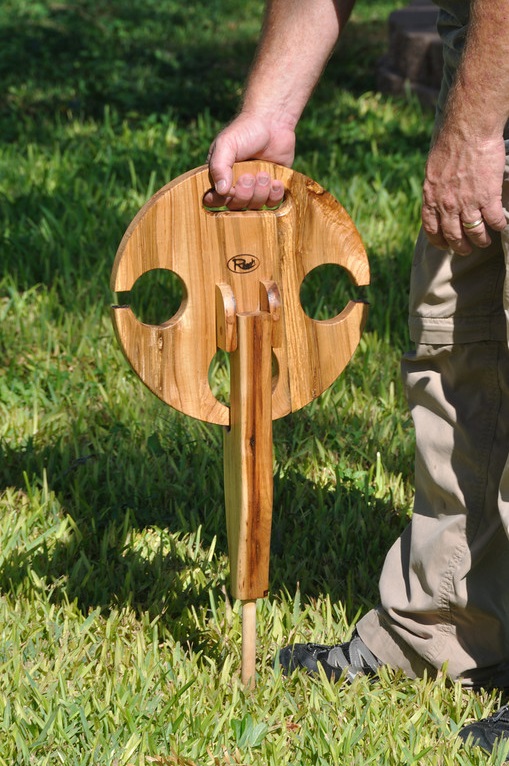 by Woodworking Projects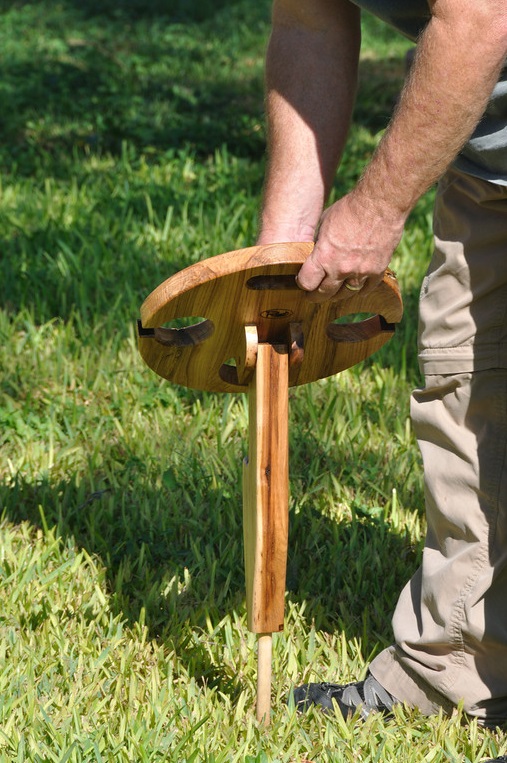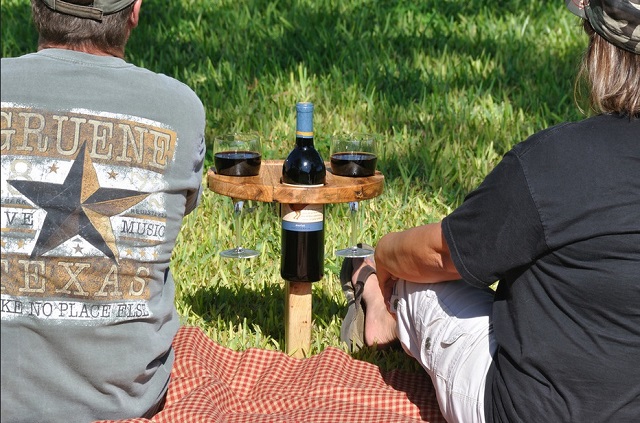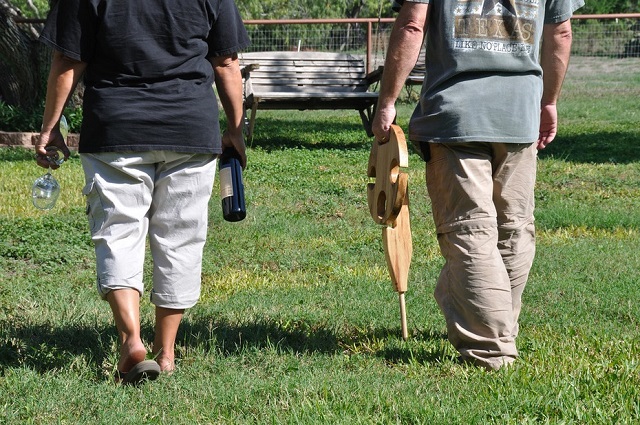 Park picnic wine table: It folds up and has a built in handle for carrying.