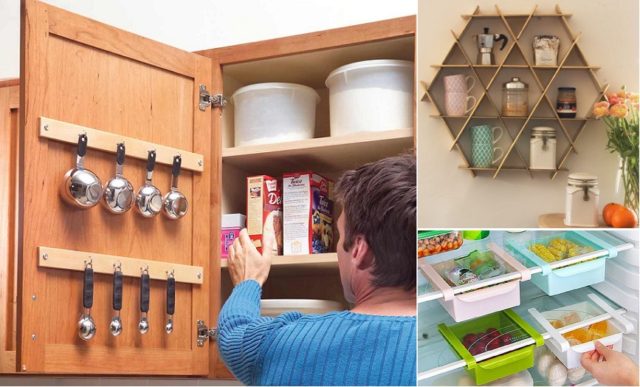 Making a meal quickly doesn't only involve your cooking skills but also your organizing habits. There are lots of ways you could improve the management of it all. In some respects, improving the environment you work in can help a lot. That is why we gathered a few ideas for improving your life in the kitchen. It can be all sorts of things, from hanging measuring cups to expand the counter area with a kitchen cart. Start with something simple like a handy plastic bag dispenser, work your way to a rack for canned goods, and finish with a useful DIY knife block. All of these projects as well as others will add to keeping everything in your kitchen clever and quick.
1.Measuring Cup Hang-Up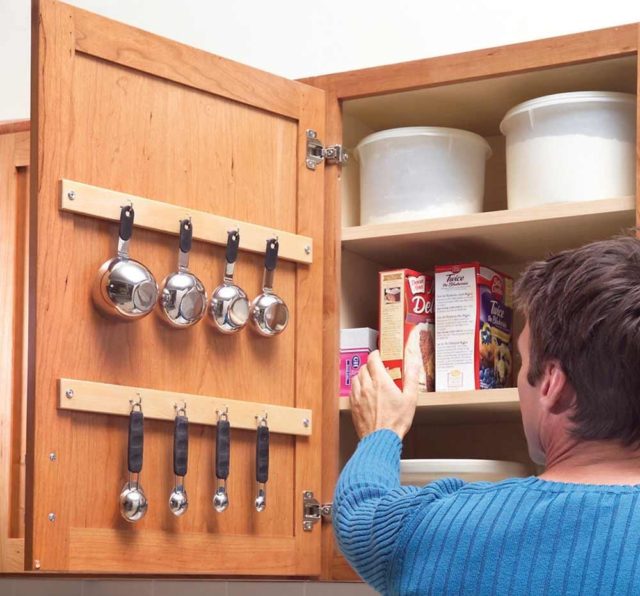 source
2. Not only a beautiful geometric wall decor, is also functional.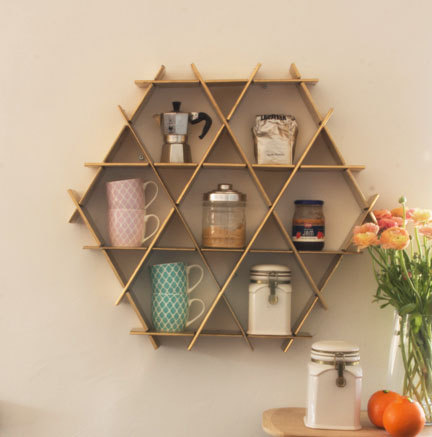 more details here…
3. Refrigerator fresh ideas separator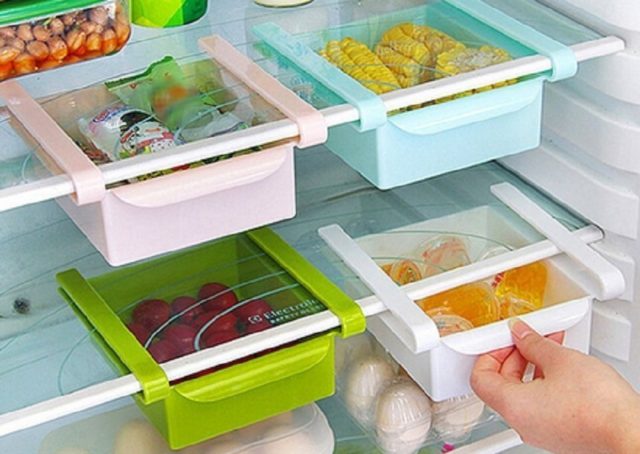 more details here…
4. DIY Can Rack Dispenser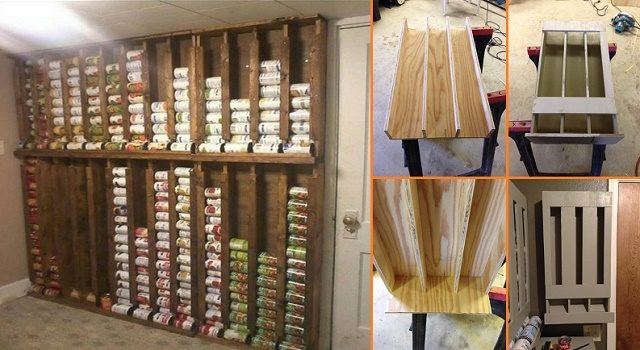 more details here…
5. Spice Organizer on your Cabinet Door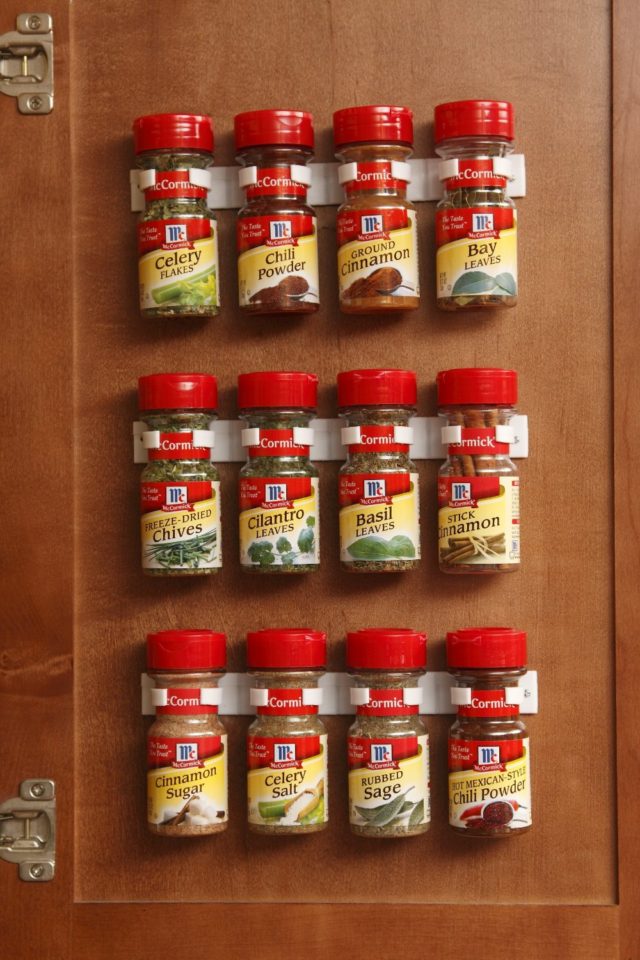 more details here….