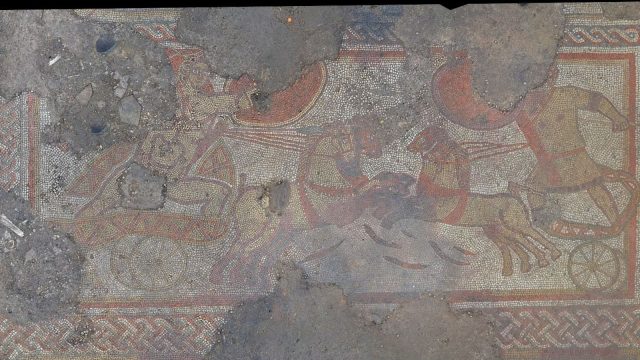 Many amazing ancient mosics that have been discovered over the years in unexpected places, and this next one has been lying under a farmer's field in Rutland, England.
This one is a centuries-old Roman mosaic, and it was estimated to date back to the third or fourth century AD.
The mosaic represents a scene from Homer's The Iliad, and it is among a few very rare almost intact mosaics in Europe.
It was discovered on a construction site while doing excavations for a future villa complex and has been declared a protected monument by the Department for Digital, Culture, Media, and Sports (DCMS).
Archeologists described the finding as "remarkable" and it is presumed to have been part of a large entertainment area in an ancient and luxurious villa.
Once the discovery was made, last year during the pandemic, the workers announced researchers from the University of Leicester who have then evaluated the site.
This is a unique finding in the UK and the archeologists quickly declared the area a protected one and started looking for other hidden treasures nearby.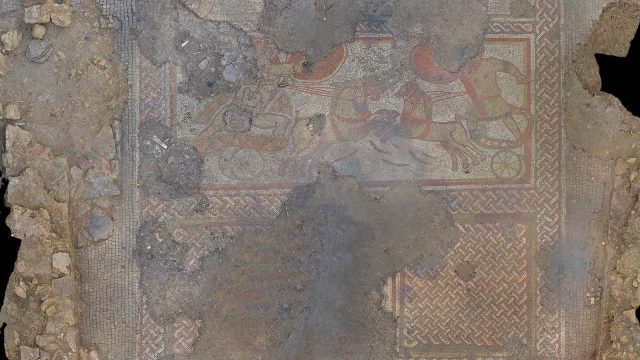 The artwork is thought to have formed the floor of a large entertaining or dining area within a villa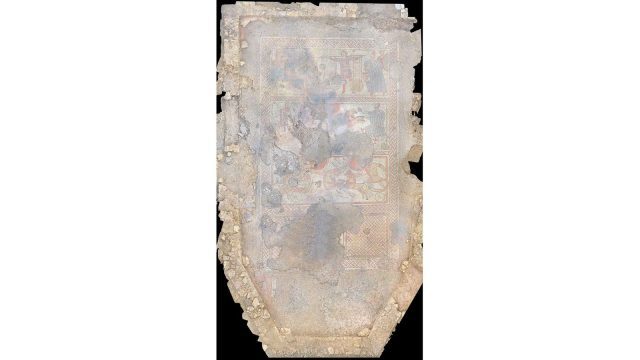 It is unique in the UK in featuring two heroes of antiquity, Achilles and Hector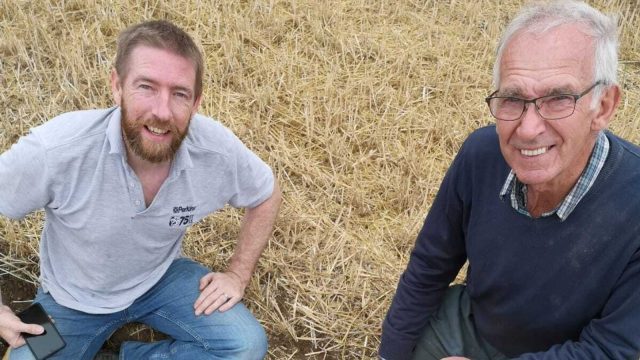 Jim Irvine (left), who discovered the site, with his father Brian Naylor, who owns the land in Rutland on which the Roman complex was found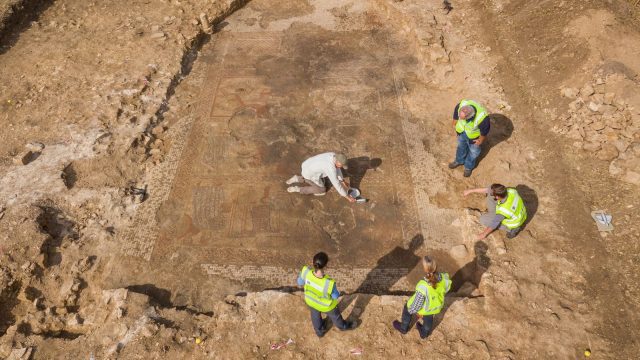 Excavations of the elaborate villa complex also revealed barns and a possible bath house
Heritage Minister Nigel Huddleston said: "This fascinating discovery of an elaborate Roman complex in Rutland is helping us to understand more about our history.
"I'm delighted we have protected this site to help further studies and excavations."
The discovery of the Rutland villa and filming as the mosaic is uncovered will be featured as part of BBC Two's Digging For Britain in early 2022.