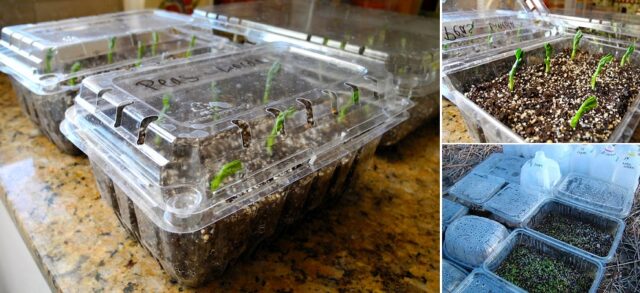 Needless to say, I absolutely LOVE spring! It means I get to start working in my garden again, and the world turns green and beautiful again. I want to share a super easy way to start some of your seeds inside to get them ready for the garden. Plant them in plastic containers.
Make sure they're the ones that are a bitt taller – at least 3″. Just fill the bottom about 2/3 with a seed starting soil (not potting soil) and plant the seeds following the instructions on the package. Since the bottom already has holes, the water drains easily. The lid keeps a bit more moisture in to help the seeds germinate, and to keep prying little fingers out of the dirt. Just set them somewhere where they get some indirect sunlight, make sure they stay moist, and wait for the magic!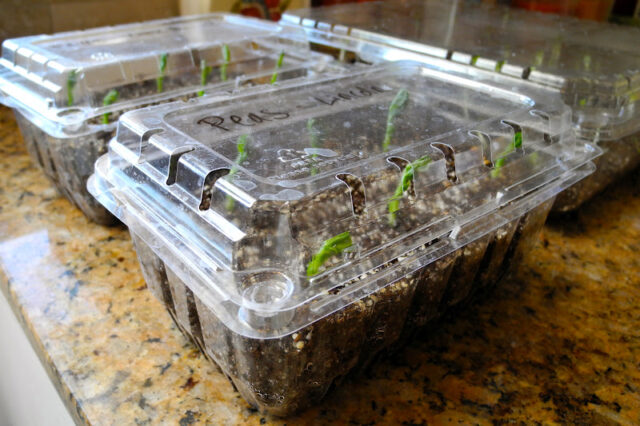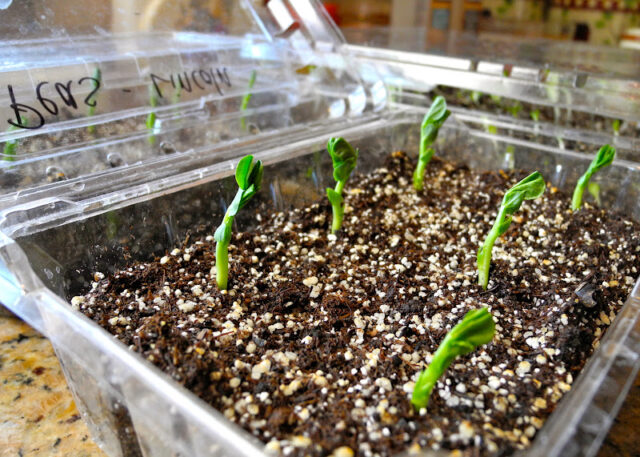 One other useful thing about starting your seeds in strawberry containers, is that if you use a bigger one, you can start several different types of seeds, and just write on the lid what you planted where! This is my "salad" container – 5 different types of lettuce and some spinach.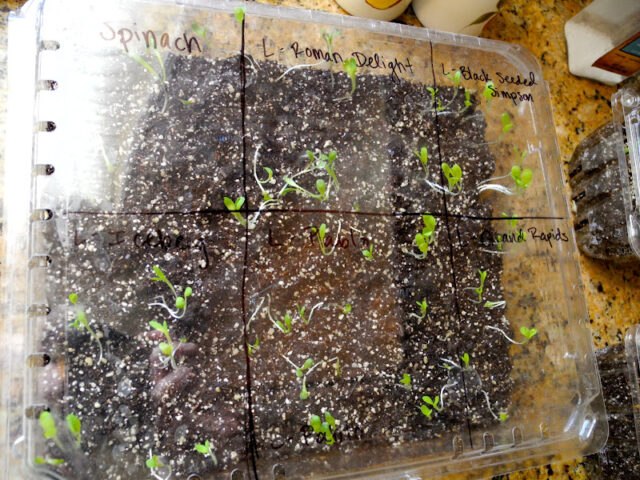 by Megan