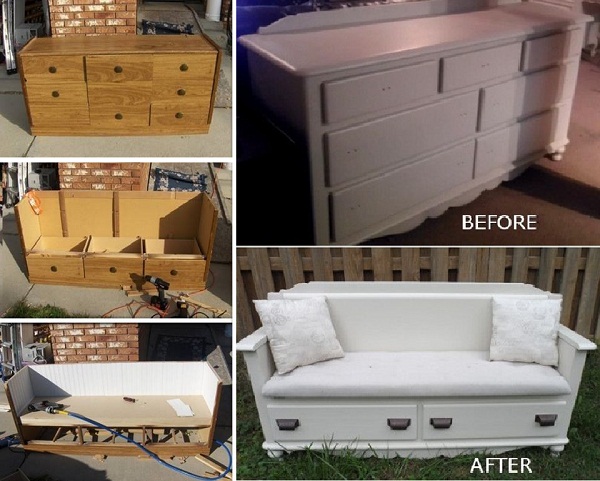 Repurposing old furniture seems to catch on more and more, even if manufacturers like Ikea (or smaller ones) have increased their creativity and sales strategies. People seem to be less tempted to throw out their used furniture. Instead, they transform them into creative new pieces.
Take this dresser transformed into a couch for example. With as little as some cutting with saws, some nails hammered down into a long wooden board. Put in some hinges and handles and your basic couch with storage is done. Top with an elegant bench cushion and you just improved your home's interior design with little effort. Repurposing sounds promising!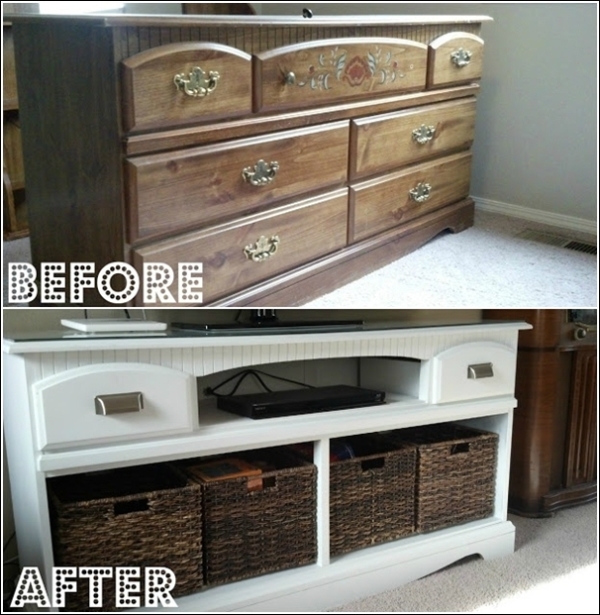 How about turning your dresser into a TV stand by simply replacing the bottom drawers with storage bins? With some cleverly placed holes, you can hook up your DVD player and your TV unit is ready to go. If that doesn't suit you, try to make a closet for kids. You just remove the top and middle drawers or shelves and drill in a long pipe on which the little ones can hang their clothes.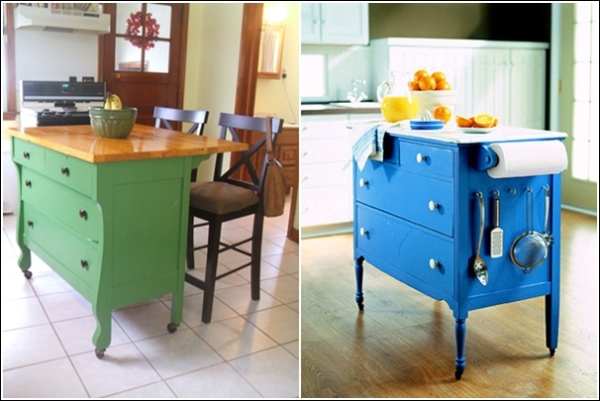 Another nice way to repurpose an old dresser is using it as a kitchen island. A coat of paint to blend in the kitchen's décor and maybe some nails put in the side, for hanging some of the utensils, will make it a nice addition to your interior design. And last, but not least, reuse a dresser as a bookcase for kids. What other creative way to encourage reading but by decorating the room with a colorful book filled drawer with all of the good stuff in plain sight, not hidden away.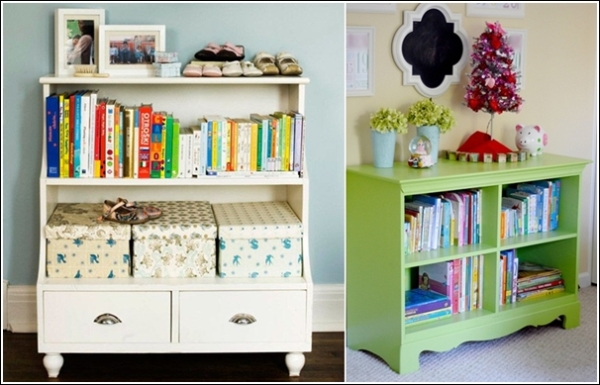 Reclaimed wooden window now used as a coffee table with plenty of storage. Size is: 28″ l x 20″ w x 6″ deep x 15″ tall…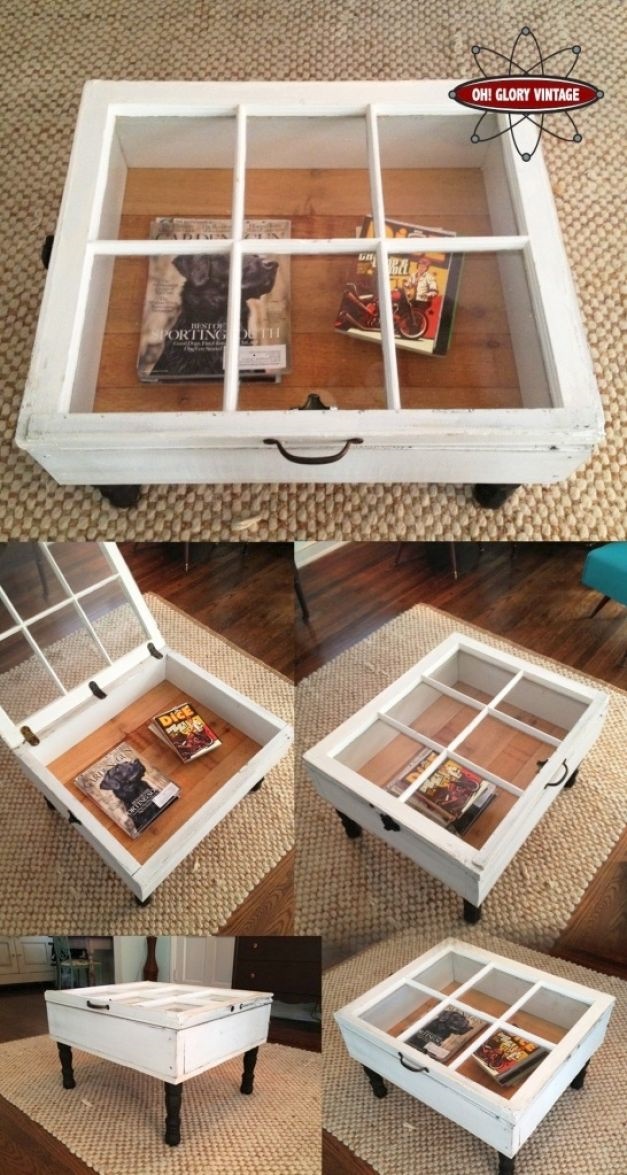 source