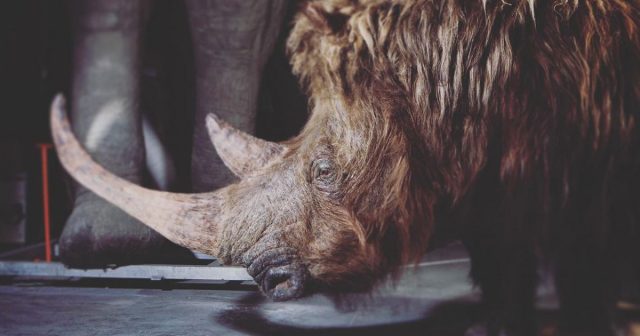 Archeologists came upon a real treasure in Siberia's permafrost, discovering the remains of an extremely well-preserved woolly rhino. The species went extinct during the Ice Age and the preserved example was now found in the Yakutia region, a place with unbearably cold temperatures.
At a first analysis, researchers managed to establish that the rhino was between 3 and 4 years old and lived approximately 20,000 to 50,000 years ago. The researchers also suspect that it died during the summer, and due to its state of amazing preservation a group of scientists was able to analyze its fur and even its internal organs.
The carcass had well-preserved fur, teeth, a part of its intestines, and even lumps of fat.
The rhino will be placed in the Mammoth Museum in Yakutsk, and since in the summertime the ice is melting in Siberia, who knows what other long-extinct creatures will resurface in the Yakutia region.