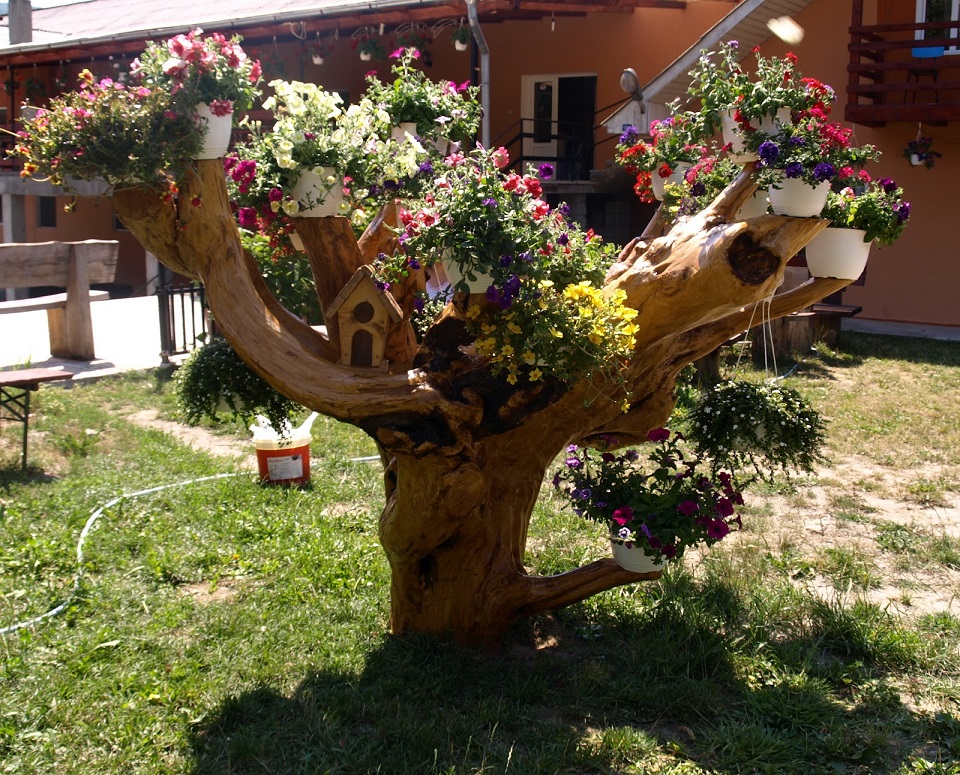 Flowers are one of the most beautiful thing with which you could surround yourself with, and highlighting and taking care of them daily is essential.
Flower holders or planters are outdoor furniture pieces of which completes and harmonize your space in a traditional or rustic style, that bring color and life where they are located. Each piece in this category is one-of-a-kind and represents a vision. The conception and balancing allowed the craftsman to let his imagination run wild. A sculpture in the trunk of a tree which conserves the lines of strength and natural development, and which has flowers of different colors arranged on it, you can explore in the images within this category.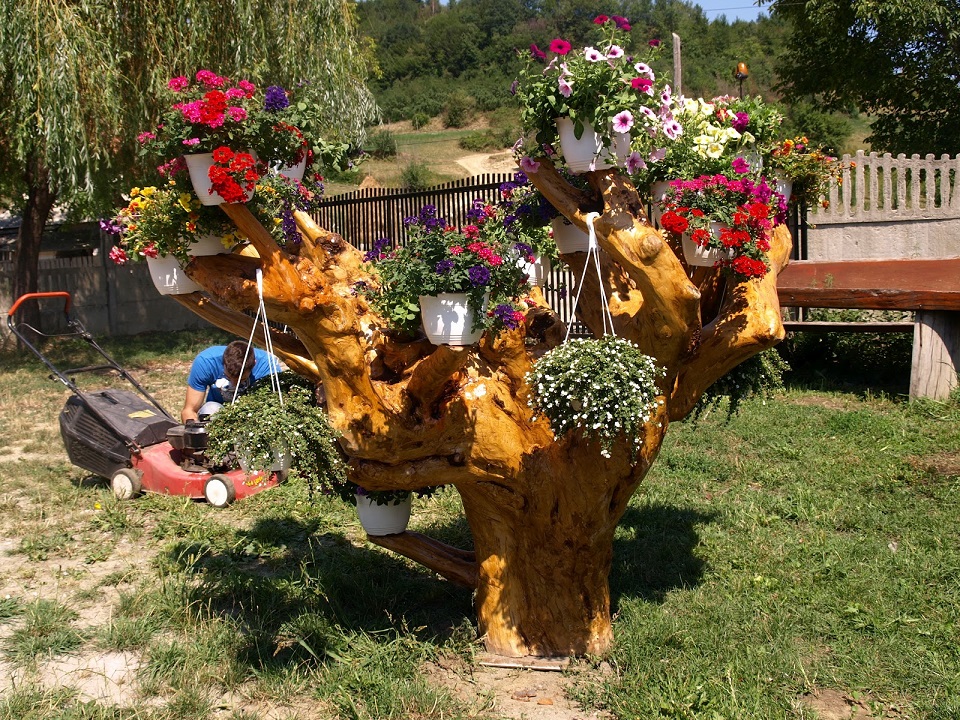 Planters are made of hardwood, and in order to withstand moisture better they're lacquered on the inside; however, it is recommended you use a foil to insulate from the soil which will fill them. Planting a row of hanging flowers at the edge of the planter is advised because of the extremely gratifying contrast they will generate in relation to the essence of the hardwood, the middle area being ideal for any plants, both potted or garden ones.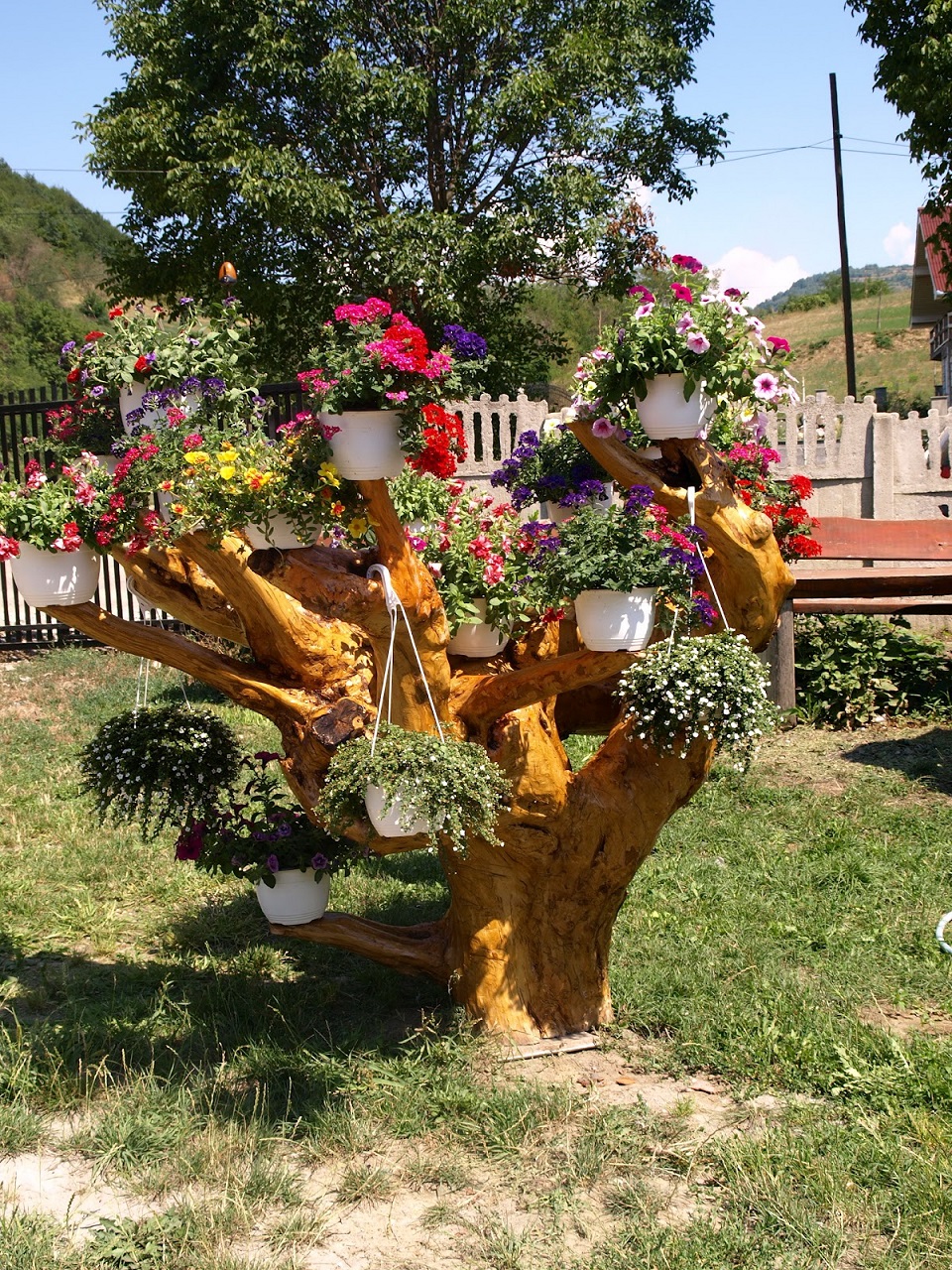 For details – e-mail: cetanas_dorin@yahoo.com
RECOMMENDED FOR YOU….