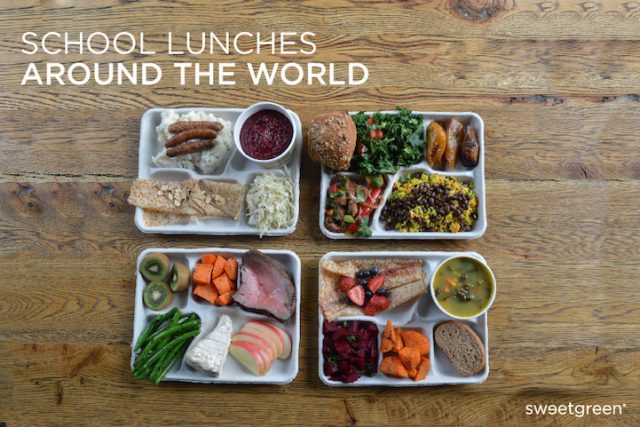 This next project invites the viewers into the lives of children all around the world, as it presents their everyday school meals. Cafeteria food is most popular in the US, where more than 32 million children serve this food at school, but countries such as Italy or Brazil have also adopted this model.
Cafeterias are the place that largely influences children's eating habits, which can take both a positive and a negative turn. In fighting child obesity, a salad chain called Sweetgreen started a program in schools to educate children about healthy food and eating habits.
To provide more insight, they started a project in which cafeteria food around the world was photographed and then compared as a basis for the study.
Unfortunately, the US is well-behind other countries when providing healthy cafeteria food, and most of the items contain very few vegetables and a lot of processed ingredients.
For instance, in Italy, cafeteria meals usually feature fruits and vegetables, and in Greece, a side dish based on dairy accompanies almost every meal.
To learn more about each country in part, take a look at the photo series, as it is truly an eye-opening study that can help raise awareness of the flaws of the US public school system.
Italy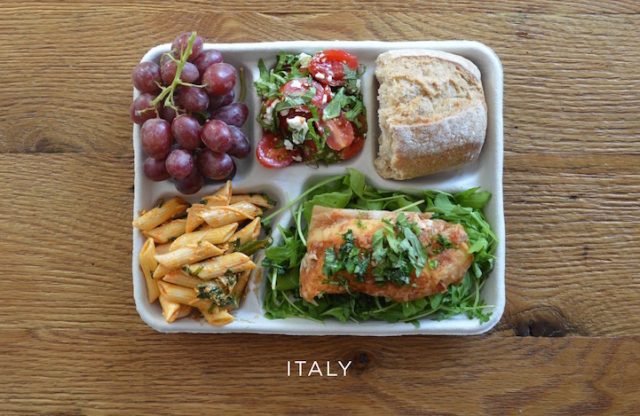 Local fish on a bed of arugula, pasta with tomato sauce, caprese salad, baguette and some grapes
Finland
Pea soup, beet salad, carrot salad, bread and pannakkau (dessert pancake) with fresh berries
France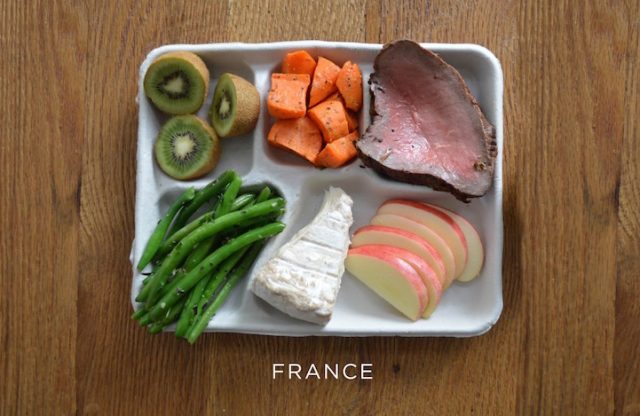 Steak, carrots, green beans, cheese and fresh fruit
Brazil
Pork with mixed veggies, black beans and rice, salad, bread and baked plantains