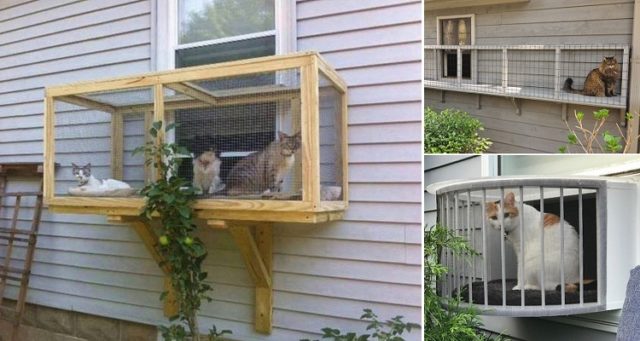 Living in a house with a garden and having cats indoor can be a real challenge, as you have to decide whether you let your pets wander outdoors once in a while or not. Letting your cats go outdoors comes with some risks, as they can always get hit by cars, get in fights with other animals and get sick. If you decided to keep your pets indoors, but still want them to enjoy a little bit of the outside world, then this screened in patio might be a smart idea. You can build the screen right in front of your home's windows and create a small platform for you cats to sit on.
This way, they can safely observe what's happening outside and you can still feel relax by knowing exactly where they are. You can place their favorite pillows and toys on the screened patio and create a space of afternoon chilling and long naps. Such a simple and great idea at the same time.
We know two things: All cats want to be outside and they love boxes. The Cat Solarium is the best of both.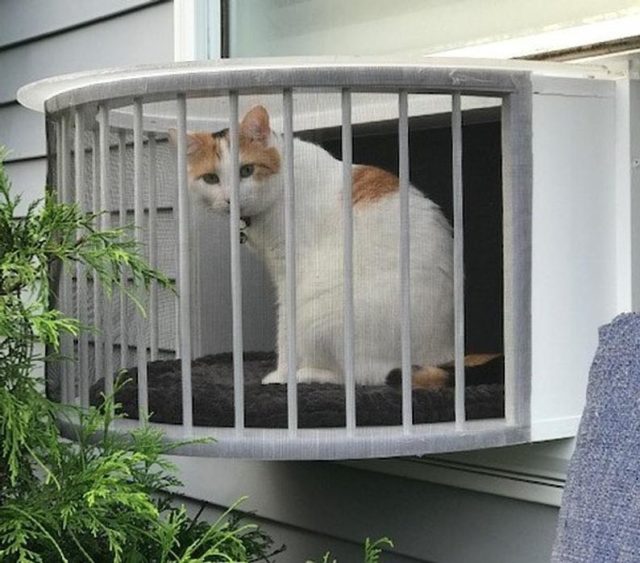 Find more HERE…